Architects take into consideration the location, history and locale of their project prior to crafting blueprints for a new home. By allowing these details to inform the overall design of a structure, architects can create dwellings that feel aligned with the spaces that surround them. 
Landscape designers take a similar approach before devising a stunning outdoor space by pulling inspiration from the homes they surround. We spoke to Troy Shimp, Senior Designer for Lifescape Colorado, to learn about how homeowners can tap into their home design to devise a woo-worthy outdoor escape. 

CONSIDER THE FUNCTION
Function and form are both equally valued in a landscape, but due to the more technical components of landscape design — think irrigation and hardscaping — function comes first in the planning phase. "Brainstorming the function is the most important step when doing your homework," says Shimp. "Consider how you will use the spaces and let that be your guide." 
Since a landscape is an extension of the home, think of your indoor needs and translate them into your outdoor must-haves. Entertainers might require a stone patio to extend their dining space, while reserved homeowners may opt for built-in benches tucked between shrubs for quiet reflection.  

PULL INSPIRATION FROM THE HOME'S ARCHITECTURE
"The basis of any good landscape design will take cues from a home's architecture," says Shimp. "The goal is for seamlessness."  
Arched trellises imitate the curved entryways of Spanish Revival homes. A mid-century modern dwelling mimics linear stone pathways and structured greenery. Intricately crafted flower beds resemble the elaborate detail of Victorian facades.   
On the flipside, landscape design can influence the way a home is perceived. "Think of what needs to be enhanced and what needs to be downplayed in a way that feels natural," suggests Shimp. "Layer plant material to add dimension, or bookend a home with trees to lengthen and frame the architecture." 
CREATE A LIVING ART PIECE
When it comes to pulling the outdoor landscape indoors, designers like Shimp want the two spaces to "talk" to each other. By standing within the home and gazing out key windows, designers can better form balance and interest within the window frame, essentially creating a living art piece that flows with the interior. 
Seasons will dictate a landscape's look, but homeowners can create gorgeous living artwork by carefully selecting plant life. Designers like Shimp play with color-changing perennials, evergreens, and ornamental grasses to offer visual interest year-round.  
That said, Shimp also suggests understanding the micro-climate of the home, especially in the Denver area. "There are many great native plants that work with our limited water supply," says Shimp. "Why not incorporate them and embrace what we have in a new, creative way?" Getting to know your personal climate and selecting plants based on their seasonality will ensure a gorgeous living art piece from every angle of your home.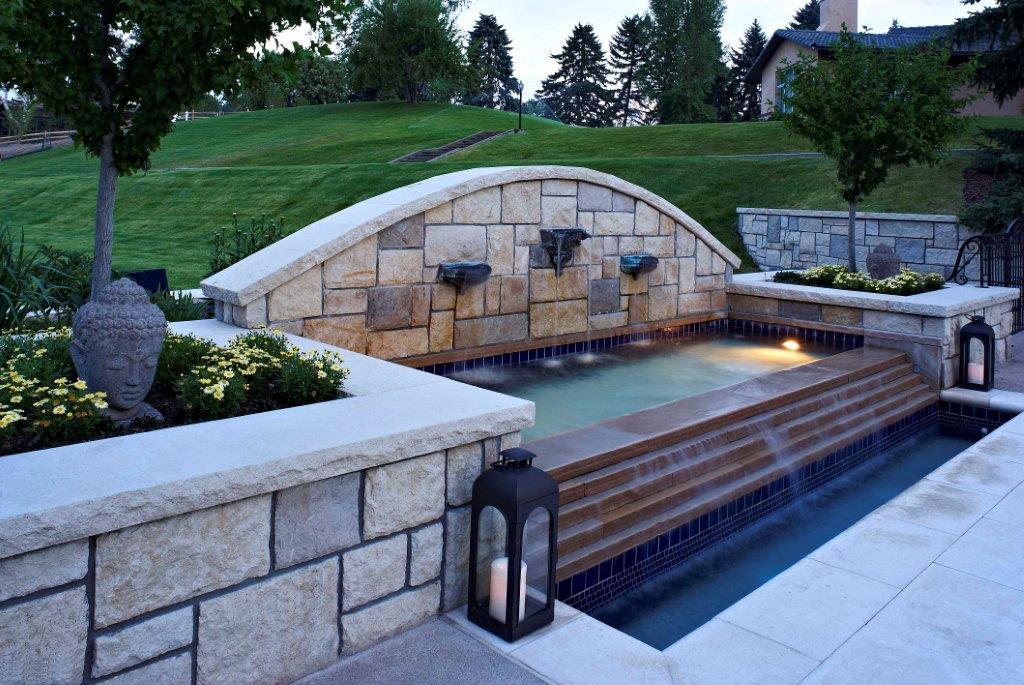 Ready to align your landscape with your home? Contact us at Lifescape Colorado to get the conversation started and learn how we can help you to design and build a beautiful outdoor entertaining space to enjoy throughout the year.