Landscape designers often speak about the importance of adding three-dimensional interest, as well as color and texture, to outdoor spaces. This can be done by integrating a well-manicured lawn or rock garden to the bottom of your landscape, planting trees in a range of sizes at the low- to mid-line of your garden, or adding garden structures to draw the eye upwards.
In addition to enhancing the visual appeal of your Colorado landscape, beautiful backyard garden structures will also improve the function of your outdoor spaces. Here are five examples of potential garden structures you might consider adding to your landscape.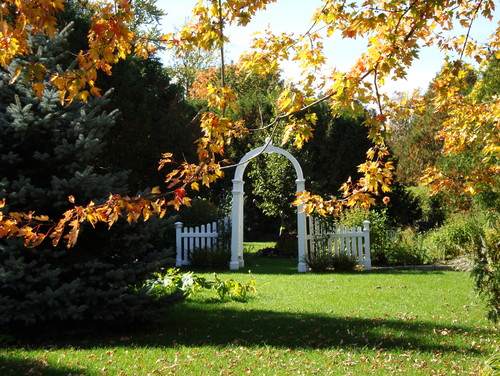 Arbors. Arbors can be as simple as a graceful arch or square laden with climbers that welcome guests through your front gate, or they can be more significant in stature, accommodating a bench, chairs or a dining area below. Arbors are fabulous focal points that can separate one area from another.
Pergolas. Similar to an arbor, pergolas have four supporting legs and are a bit larger. Posts and cross beams cross the top of the structure to form an open roof. Often, they're accompanied by climbing plants or can be augmented with fabric or natural materials if more shade is needed. Pergolas are often used to highlight existing features, like a pool or fountain, or to create a boundary for a seating or dining area.
Gazebos. Gazebos take the outdoor garden structure to a whole new level, providing a more sheltered space for dining, entertaining, or quiet reflection. They're usually round or hexagonal and can be completely exposed or completely enclosed, depending on the climate or your visual preferences.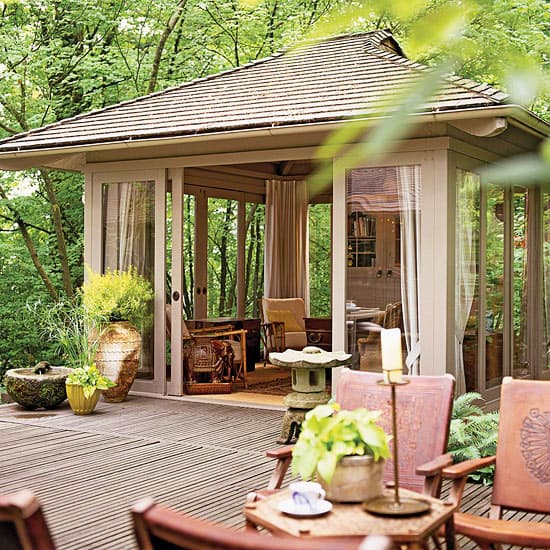 Pavilion. Not to be confused with gazebos, pavilions are usually completely square or rectangular in construction and have a sold roof similar to a house. Pavilions provide a larger sheltered outdoor space for entertaining.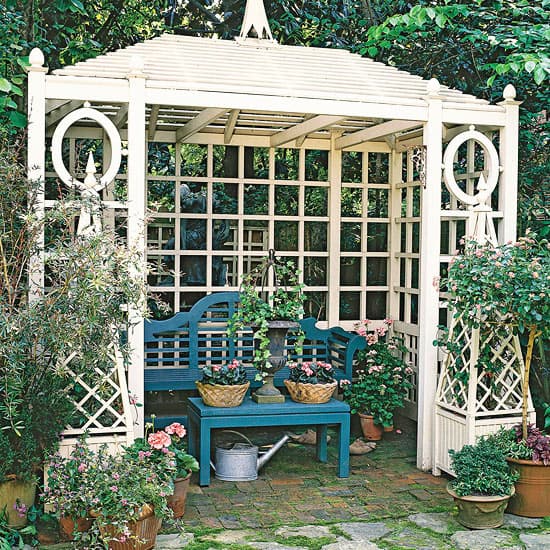 Lath house. A lath house, or lattice house, is built using an open grid, suggestive of a windowed greenhouse, but completely open to the elements. It adds visual interest while preserving an unobstructed view of your surrounding landscape.
Lifescape Colorado offers the landscape design and construction services required to add one or more of these beautiful structures to your Colorado landscape architecture. Contact us today to get started on your new landscape design project.