When surrounded by mountains or the Denver city skyline, it's easy for residential landscapes to get lost in the mix. There are, however, ways to make sure the individual elements in your Colorado landscape are getting the attention they deserve. One of the most common ways is to play with height.
In the same way that color adds interest and variety to landscapes, height – when done right – can take landscapes from boring to breathtaking. The key is to make sure you are incorporating a variety of heights in your landscape. If you have plants that are staggered in height, they are less likely to compete with each other. Not to mention landscapes with height will help to enhance the look and feel of your home. As Adrian Kay says on his blog Dream Landscaping Ideas, it's all about achieving balance.
"Concentrating your landscape plans on the ground alone is a very natural thing to do, but it will end up drawing the eye downwards making the house, boundary walling and any other features seem far more prominent. And this in turn will detract from the balance of your whole front or backyard."
So to help you create an interesting, beautiful, and balanced landscape, consider playing with height in the following ways.
Add barriers such as fences, retaining walls, screens, or trellises.

Install overhead structures such as arbors, canopies, or pergolas.

Incorporate tall plantings such as trees, bamboo, shrubs, climbers, hedges, and perennials.
It doesn't have to be all about looks, too. Consider ways that these features can be used to add extra value. We love the way this light, sail-like screen stretches over this outdoor living space to not only adds height but provides comfortable shade, too.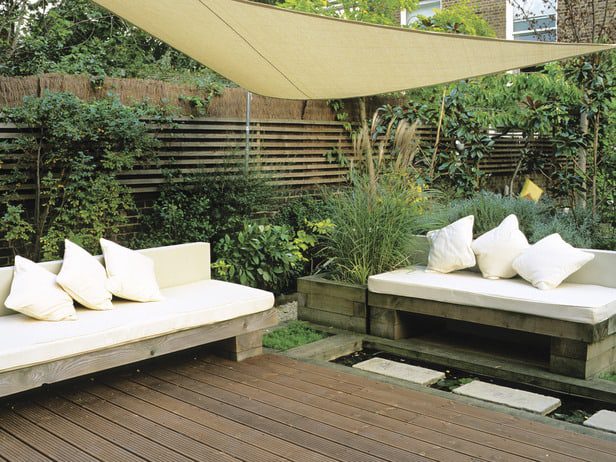 How do you like to play with height in your landscape? We'd love to hear your thoughts in a comment below.