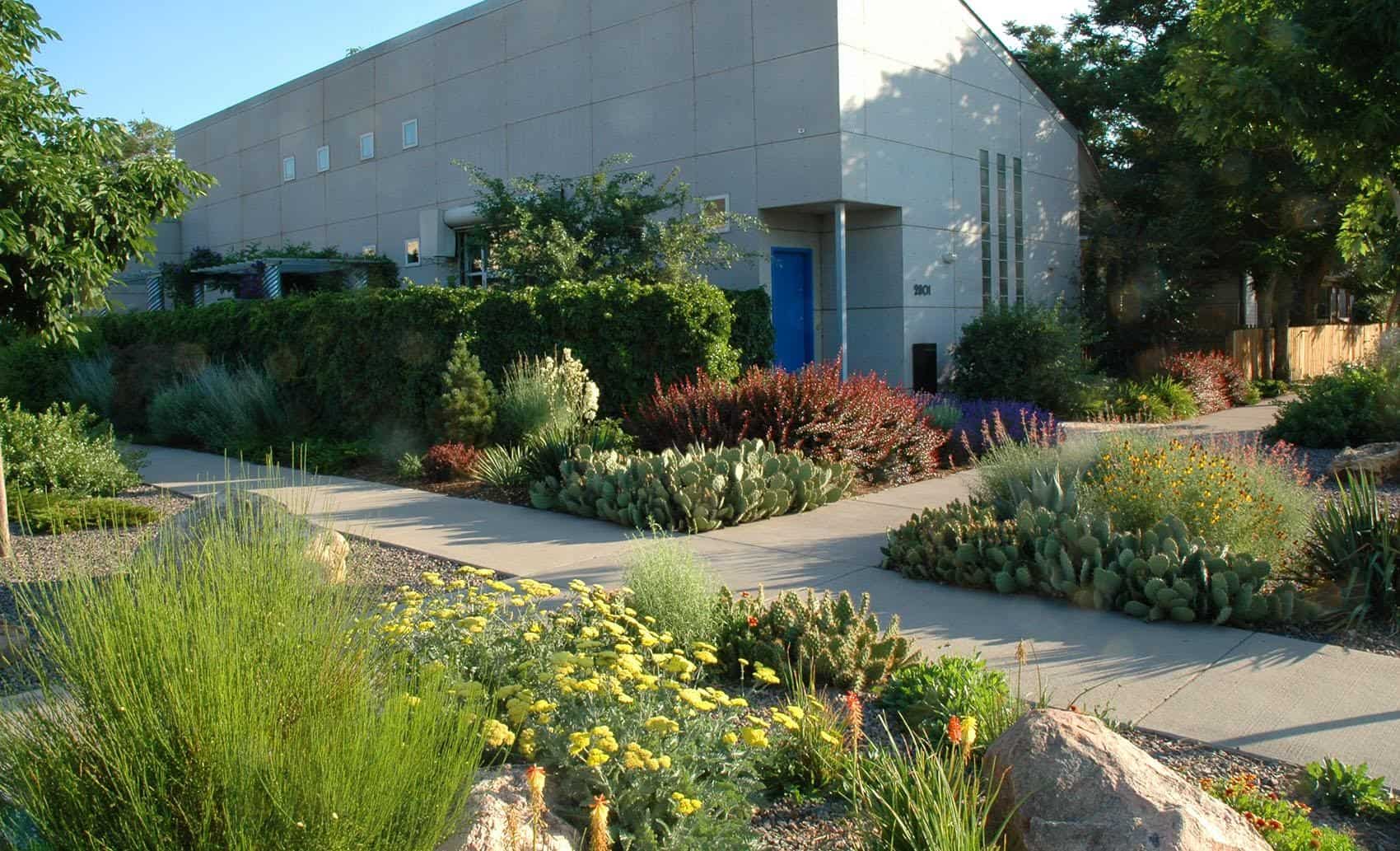 Sustainable Landscape Charter Partner
Lifescape brings sustainability to all aspects of the project, from the materials we use to the plants we specify. Our commitment to these practices saves our clients money in the long run and has earned Lifescape the title of Sustainable Landscape Charter Partner with the Associated Landscape Contractors of Colorado.
Our maintenance division continues their commitment to sustainable practices through use of the following:
Native plantings and design/installation of xeric landscapes

Innovative water management with evapotranspiration (ET) smart controllers, homeowner weather systems on each controller, low-flow heads and potential computer-based remote flow monitoring and shut-off

Indigenous and drought-resistant plants (perennials versus annuals)

Organic soil amendments and herbicides

LED low voltage lighting

Permeable pavers

Aligned with USGBC and LEED certifications
Concerned about potential drought conditions?
Another great way to conserve water and maintain a beautiful landscape is to consider Xeriscape. With Colorado's semi-arid climate, water-wise landscaping uses low-water-use plants to create a sustainable landscape. Did you know that in order to help make low-water-use in landscaping an easily recognized concept Denver Water coined the word "Xeriscape" in 1981?
According to Denver Water there are seven principles to the Xeriscape concept: "….planning and designing, limiting turf areas, selecting and zoning plants appropriately, improving the soil, using mulch, irrigating efficiently and maintaining the landscape".
– Denver Water
Designed properly, Xeriscape can be easy to care for, colorful and lush.