Professional, experienced care for the life of your Landscape.
Our local and national award-winning property care team is dedicated to ensuring the health of your landscape. We offer customized landscape care and lawn maintenance services to fit your individual needs. From regularly scheduled garden services to irrigation repair and retrofit, our property care experts will keep your landscape lush, beautiful, and thriving.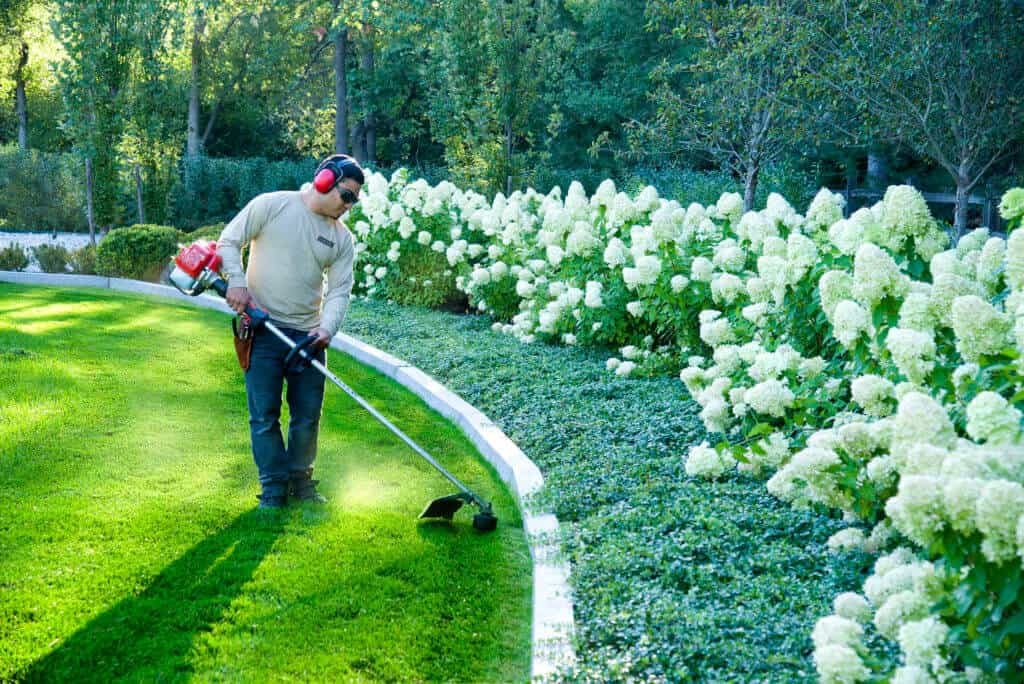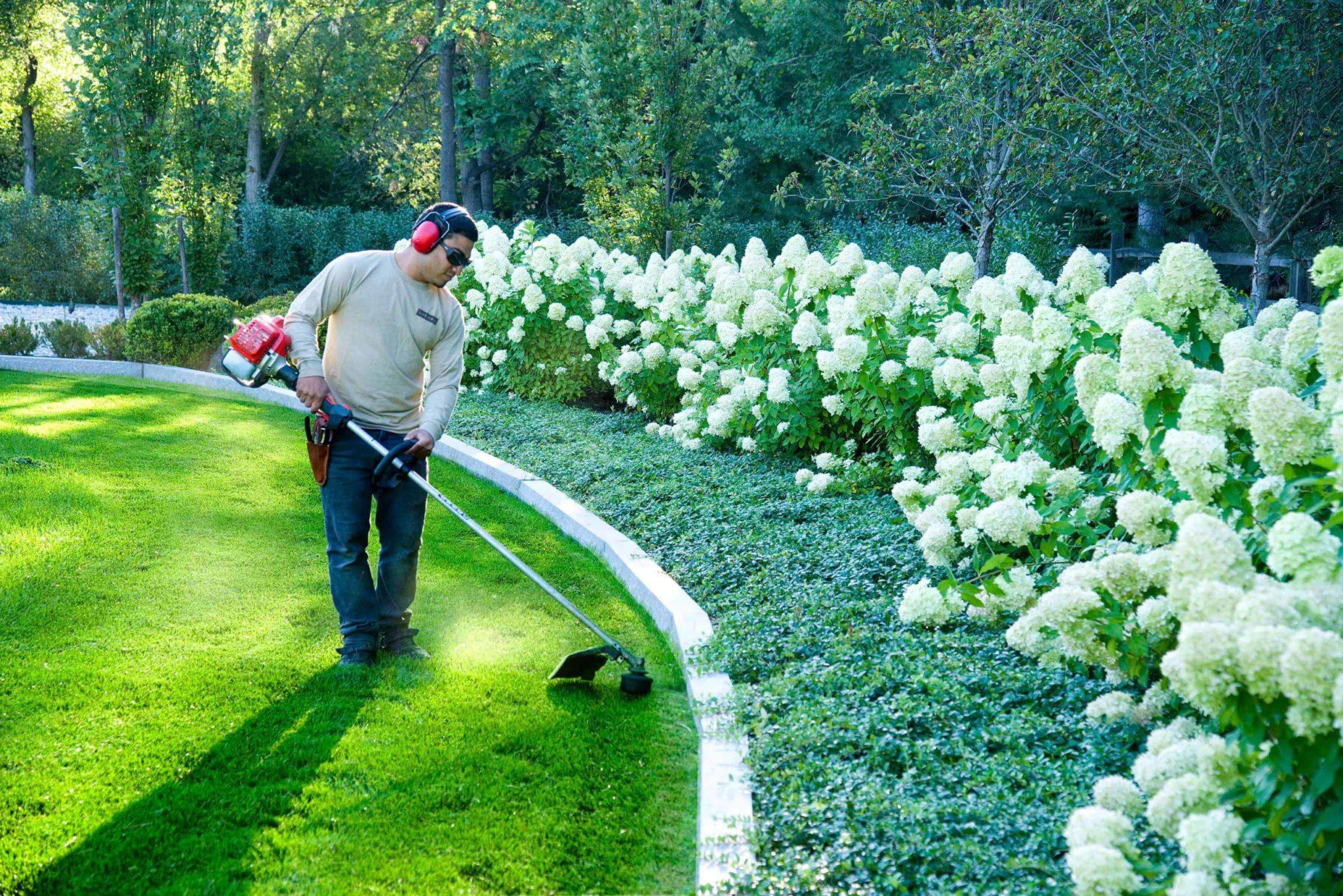 Weekly Services
Lifescape offers customized garden, turf, and irrigation services, plus much more. We also provide irrigation system repair and irrigation system retrofit upgrades for maximum water efficiency and money savings. Our weekly services can also include our Estate Garden Service or our exclusive Concierge Service, which includes a three-year landscape maintenance plan and more. Ask a Lifescape expert for more details about any of our concierge landscape maintenance plans!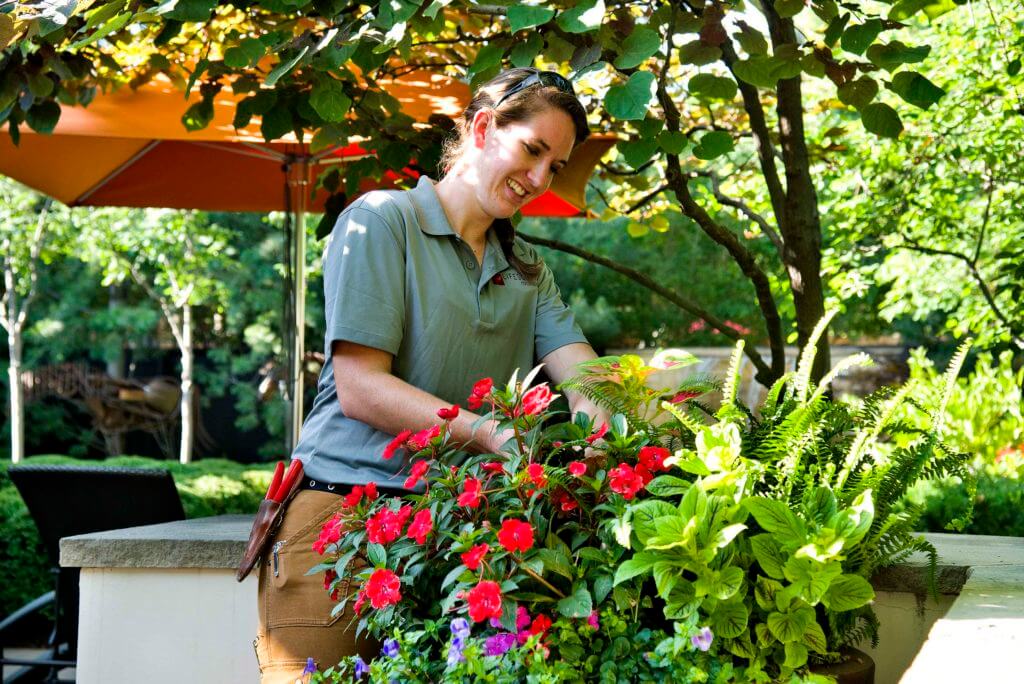 Fine Gardening
Our garden detail services are tailored to meet the individual needs and expectations of our homeowners. We offer customized, sustainable landscape design with dedicated routes and trained crews led by a horticulturist.
Enhancements
Enhancements are small projects designed to restore beauty, life, and functionality to an existing landscape. Upgrade a cracked or misshapen patio or walkway with better materials, refresh an overgrown planting bed with new life and color, replace outdated landscape lighting with state-of-the-art LED lighting, or upgrade your existing irrigation clock with a smart controller for water-wise gardening efficiency.
Water Management
Leading the industry in green and sustainable initiatives, Lifescape is committed to conserving our most precious natural resource: water. We have converted to 100% evapotranspiration (ET) irrigation controllers to help with water conservation. Smart irrigation controllers help preserve your landscape and the environment while saving you money.
Seasonal Color
Seasonal color adds life and interest to your landscape. Our skilled team will help with the design and installation of annual beds and containers that bring year-round enjoyment. We can help with spring-blooming annuals, container planting, fall annuals and bulbs, holiday containers, and more. Get creative!
Snow Removal
Yes! We provide year-round landscape maintenance to keep your outdoor spaces healthy, thriving, and worry-free.
Angie's List Member
Homeowner