Autumn's departure is bittersweet—on the one hand, every gold leaf has been mulched or bagged, but on the other hand, the glittering atmosphere of the holidays is ready to take its place. Barren branches become a canvas for twinkling lights, and containers overflowing with fresh pine greenery are placed where pumpkins once were.  
We sat down with Eric Ball, Enhancements Manager at Lifescape Colorado, to learn how homeowners can best prepare for a beautiful winter landscape and bring enchantment home this holiday season. 

SPRUCE UP YOUR LANDSCAPE
At Lifescape Colorado, "Holiday décor is generally installed just prior or just after Thanksgiving," says Eric. "Installing is much easier when all of the leaves and debris from summer plants have been taken care of with one to two proper fall cleanups."  
To make the transition from fall decor to winter decor as simple as turning on the lights, plan ahead by either scheduling a cleanup day with your desired landscape company or DIYing the maintenance yourself. Either way, avoid wasting your landscape waste by following a few simple measures, including composting.  

GET IN THE SPIRIT
Have you ever wandered into your favorite home improvement store looking for your seasonal dose of holiday cheer, only to find the aisles already picked clean? No homeowner wants to be left in the dust, so planning your landscape ahead of time is crucial. 
When it comes to finding inspiration for holiday decor, Eric recommends Pinterest as an easy way to organize a digital mood board. In terms of planning out a theme for clients' landscapes, Eric considers the budget and architecture of their homes and finds creative ways to integrate a seamless design that will last all season long.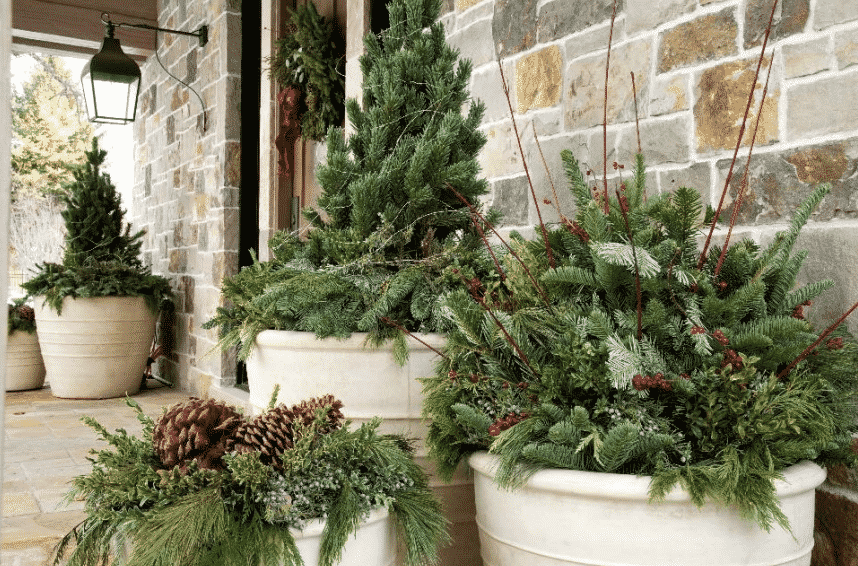 KEEP IT GREEN
Shipped fresh from the Pacific Northwest, Eric uses natural greenery to craft the beautiful garlands and wreaths used as enhancements for holiday decor. Although the limited availability of native winter plant material may pose a challenge in Colorado, the simplicity of greenery is easily complemented by the addition of lights, ribbons, pine cones and ornaments.  
To keep these holiday enhancements green throughout Colorado's dry winter spells, Eric recommends a steady watering ritual. "Pre-hydration and hydration during dry spells is the best way to prolong the lifespan of natural greens. Anti-desiccant coatings are also used to lock in hydration in especially hot or drafty greens locations." 
Worry less about cleaning, planning and upkeep when it comes to your holiday decor. Contact us at Lifescape Colorado to learn how to help you create stunning landscapes throughout the winter months and beyond.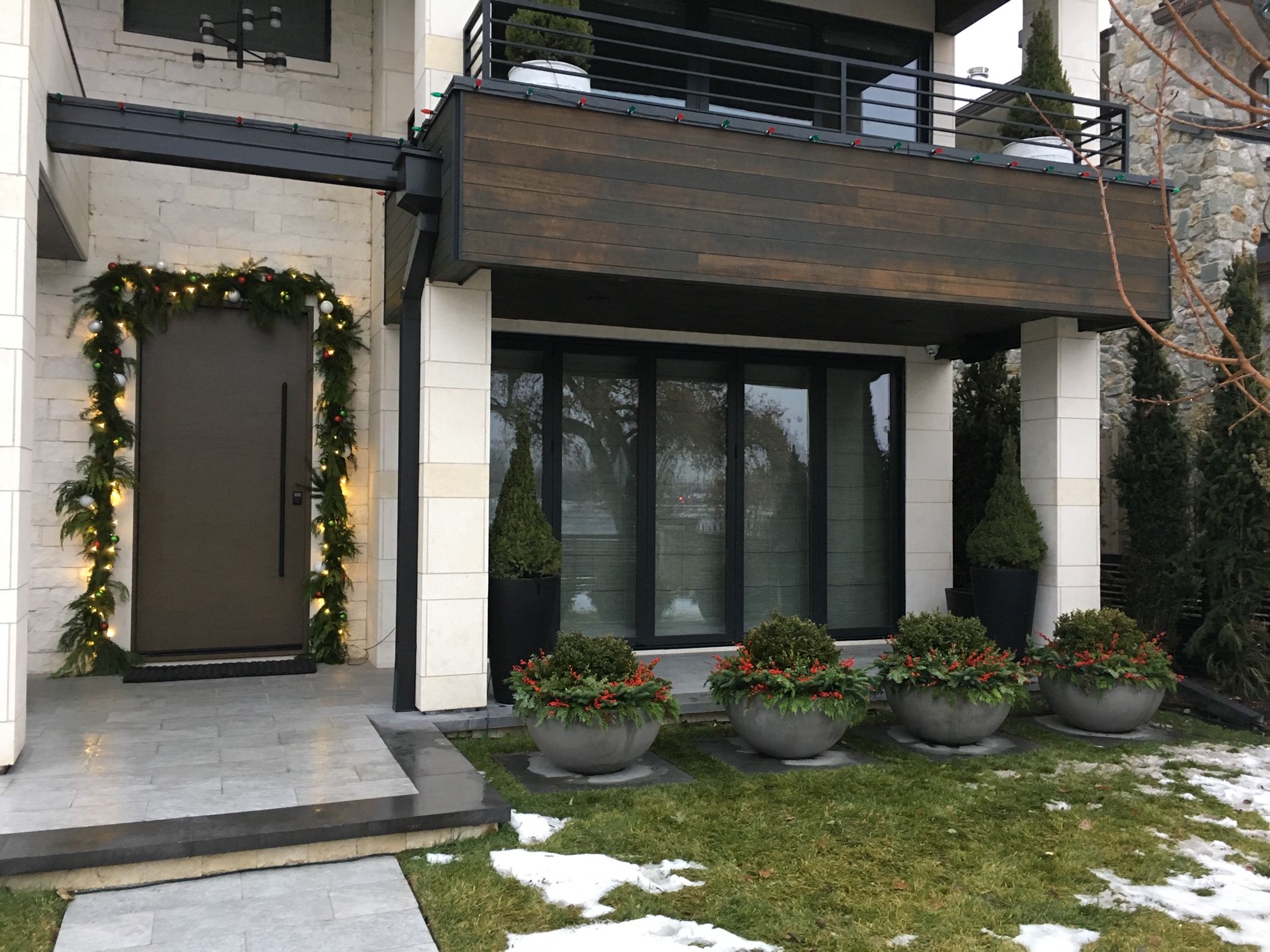 Ready to imagine your beautiful landscape this holiday season? Contact us at Lifescape Colorado to learn how we can make your holiday decor dreams come to life.