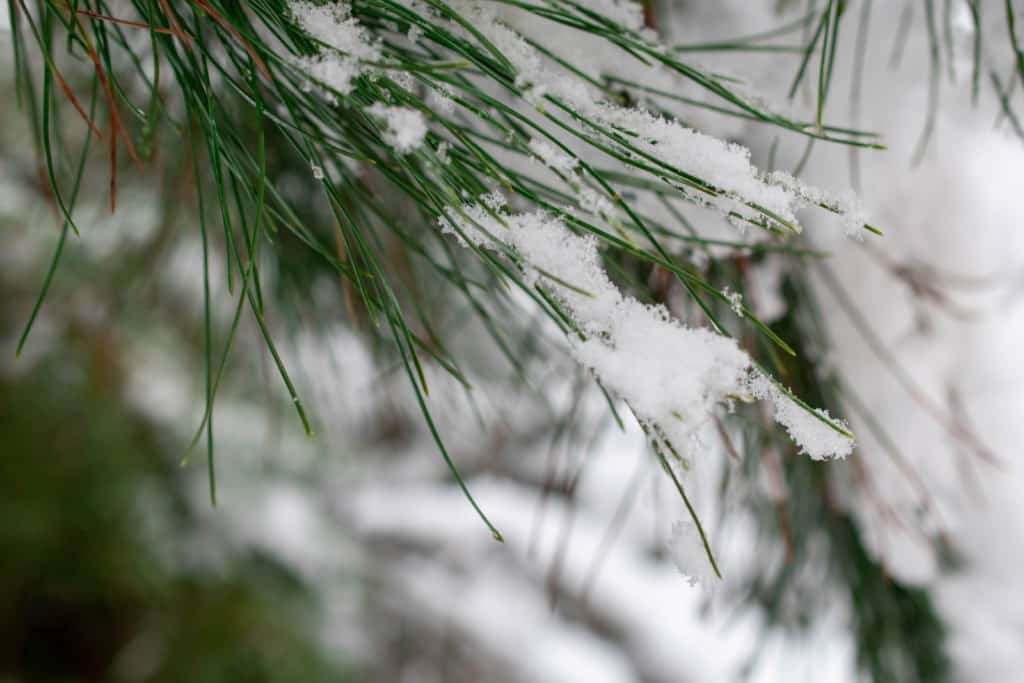 'Tis the season for snowfall and cozy days spent by the fire. Before hibernating, it's important to protect your landscape with winter watering so evergreens survive during the winter months.  
Here in Colorado, the semi-arid climate typically produces mild and dry winters with humidity levels ranging from 9% to 13%, which is not a lot of moisture. Even with the snowfall, one foot of snow creates only an inch of water, so you can't rely on natural precipitation to provide adequate water for your plants. 
Below is Lifescape Colorado's quick and easy cheat sheet for winter watering so your landscape can thrive next spring.
Watering 101
We recommend applying water every two weeks manually if sufficient natural precipitation has not fallen.

Water only when air and soil temperature are above 40 degrees with thin to no snow cover.

If you use a garden hose for watering, make sure to disconnect the hose immediately after use.

Even if snow has fallen, consider those sheltered areas that do not receive natural moisture.

Snow is not available moisture to plants, much of Colorado's snow will evaporate vs. melt.

Scratch down through mulch and evaluate soil moisture levels.
Yearlings & Newly Planted Vegetation
If you've added plant life to your landscape within the last year, your new investments need supplemental water to stay healthy until spring. Consult with a landscape or irrigation professional to determine which plants need watering and how often to prevent damage or death. 
Newly planted trees and shrubs that haven't had time to root are much more susceptible to dry conditions regardless of the temperature. Deciduous and perennial plant material will need less frequent watering once dormant, once per month or so. Evergreens will need water every two weeks.
Needle Evergreens 
Mature needle evergreen trees and shrubs are vulnerable to desiccation or drying out. Why? During the winter, trees and shrubs pull water from the soil via transpiration. When the ground freezes, the vegetation relies on the water stored in their leaves and stems. With Colorado's humidity levels of 9% to 13%, the reserve of water goes fast and is damaging to evergreen trees and shrubs that don't protect themselves by dropping their leaves. 
Lifescape recommends applying a minimum of one inch of water per width of tree trunks. To put this in perspective, most trees should get ten gallons per inch of trunk diameter. Most soils will not accept this much water all at once. Appling water slowly in several positions around root balls is suggested.
Broadleaf Evergreens
Remember, the most important plants to water throughout the winter are plants that keep their leaves year-round (a.k.a. broadleaf evergreens) because they perspire water through their leaves. Boxwoods are the most common example of broadleaf evergreens in the Denver area.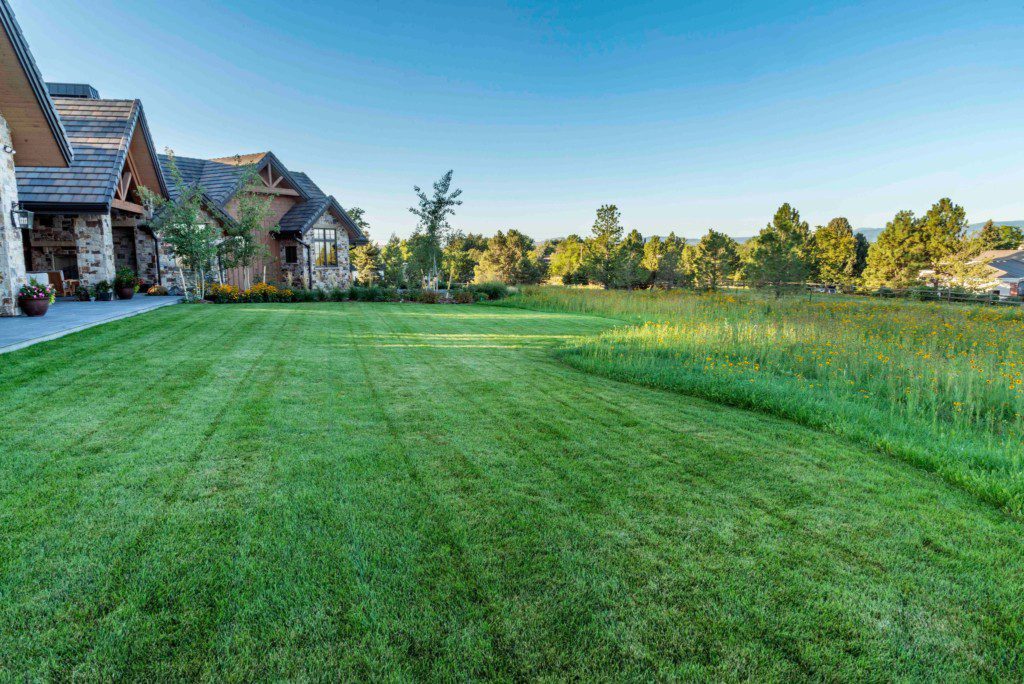 Lawns
Colorado's cool-season turf goes dormant throughout the majority of the winter and usually does not require supplementary water. Exceptions to this are south/southeast facing areas and newly installed turf. New Turf (installed September or later) will require water throughout winter months roughly every two weeks or so like the rest of your landscape.
While irrigation systems are winterized for cold months, consult with a landscape or irrigation professional if you are not sure how to care for your landscaping this winter. Contact us, so we can help protect your landscape properly in order to have a beautiful next year.
 It's best to leave the winter landscapes to the award-winning pros. Contact us at Lifescape Colorado to get the conversation started and learn how we can help you ensure a healthy landscape all season long.