As with any major home or commercial project, a beautiful landscape starts with a good design and layout. This multi-step process requires both attention to detail and the ability to conceptualize and visualize. Here are some important steps to keep in mind throughout the process.
The Practical Aspects
First, potential landscape problems and challenges should be factored in so that these can be fixed during the construction process. Issues Colorado residents may need to address, for example, may include erosion on slopes and drought conditions and water restrictions. This could require adding berms or other features to hillsides and removing thirsty lawns in favor of extra hardscaping or drought-tolerant groundcovers.
The natural attributes of the area should also be considered at this stage. A scenic view, for example, is a feature that can influence which layout will be best.
The General Layout
Many types of landscape layouts can be used as the general blueprint for the design. Often in the end, several elements are combined to create the most appropriate, visually appealing layout for a particular residence. An Arc-and-Tangent layout, for example, combines up to four layout types. It uses curves, circles, arcs as well as straight lines to form well-structured, harmonious landscapes.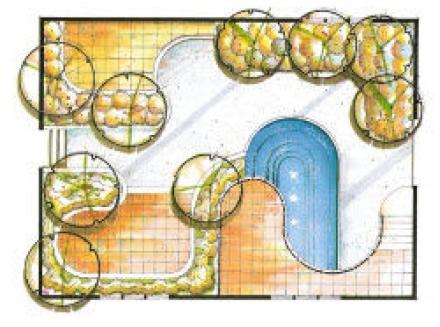 A rough sketch of the desired layout can be made at this point, along with notes about the types of landscaping materials that will be needed.
Filling in the Details
After the general layout has been planned, it is time to attend to the details. This can include designing specific areas, such as garden beds or water features, and choosing plant types.
You might also receive new inspiration at this point and think of additional features you would like to add, such as a footbridge, fire pit, lighting, hot tub or similar fixtures that enhance beauty and comfort.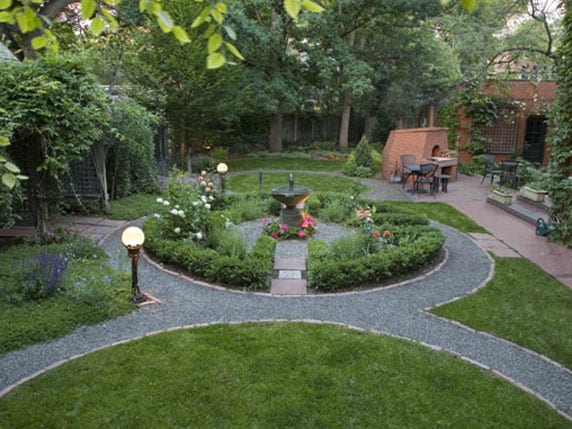 When you are ready to bring out the best in your landscape with a layout that is beautiful and functional, contact us at Lifescape Colorado. Colorado landscapes are our specialty and we do it all, from design to architecture and construction. We also offer garden maintenance and irrigation services, so you can spend your valuable time enjoying your landscape.