It's already nearing the end of 2020 and we are ready start looking ahead to 2021. Planning is ideal, especially when it comes to incorporating new structures into your outdoor landscape.  
Enter our top three contenders to consider: pergolas, patios and pools.  
Senior Landscape Architect Dan DeGrush has been with Lifescape for over a decade and has witnessed trends come and go. This month, he shares his knowledge about what trends are on their way out and what trends are on the horizon. 

PERGOLAS
Goodbye, busy detailing, intricate designs and cottage-style flair.  
Hello, streamlined style, geometric shapes and boxy frames.  
DeGrush says, "I would say that the standard pergola used to be very formal with high-end details and would always have intricate, busy accents. We'd see a lot of 45-degree and decorative braces that came across as very rustic or ornate looking. While those are still being done, the trend today is something more streamlined with no overhang beams or joist (cross pieces), so the pergola is very box-like."  
Goodbye, all-wood construction.  
Hello, mixing materials such as metal and wood.  
"These days, we use a lot more metal frames such as steel, which gives a straightforward rectangular shape complemented by natural wood joists. The metal gives a minimalist look while the wood pieces add a cozy effect without the structure feeling outdated and 1980s," says DeGrush. 
Goodbye, deciding between a pergola or a pavilion.  
Hello, technology integration, so you can have both.  
"Pergolas used to be really fixed in their nature with wooden or metal slats on top that let in light," says DeGrush. "With new technology, a stylish louvered roof system makes it possible to transform your pergola into a covered pavilion with the switch of a button."  

PATIOS
Goodbye, stamped concrete that tends to crack and fade. 
Hello, sand finished concrete and standard grey concrete.   
DeGrush says, "Stamped concrete is an older trend that's falling out of fashion because they easily fade. They tend to be slippery and icy in the wintertime and the concrete cracking is guaranteed. Now we tend to use two types of concrete—sand finished and standard grey concrete." 
"With these new styles of concrete, we can create a dynamic composition, like mixing in gravel or other elements like plants between the joints, which is where the interest lies." 
Goodbye, colorful patios comprised of materials like Colorado red sandstone.  
Hello, toned-down transitional hues that make a patio a neutral base using materials like porcelain tile and concrete pavers.  
"Warm tones like pink, orange and red are not very transitional; they are very polarizing colors," says DeGrush. "Now patios are being formed with grey, beige and transitional earth colors in concrete pavers and tile. The patterns and colors look good with everything, and the accents are what is on top and around the patio. It's easier to add a splash of color with plants and containers."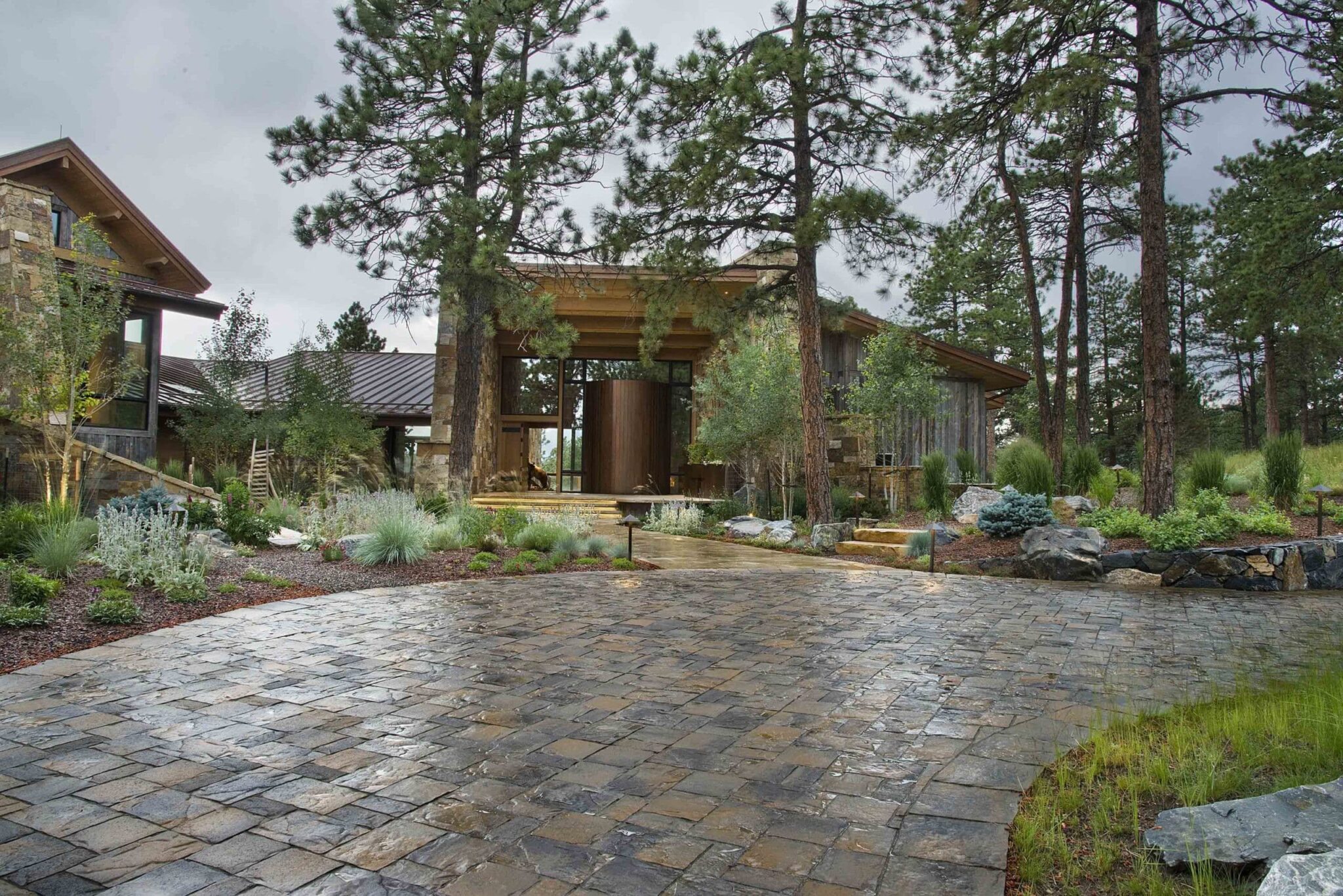 POOLS
Goodbye, diving into the deep end.  
Hello, taking time to reflect and soak in the sun.  
"Pools are almost more like a reflection of a design element. They're such a dynamic piece to the design a lot of time that's exactly what they're used for, such as a reflecting pool."  
"If a client is interested in using the pool, a sun deck or tanning ledge in a shallow pool is all the rage. It's almost like you're sitting on the beach," says DeGrush.  
Goodbye, deciding between a pool or a spa. 
Hello, two-in-one integration called "spools." 
"Usually our clients want a pool and a hot tub, which is why "spools" have come into fashion. Essentially a spool is a swimming pool with added spa-like features. The spool then becomes available for clients to use year-round as a hot tub in the wintertime and a lounge pool in the summer," says DeGrush.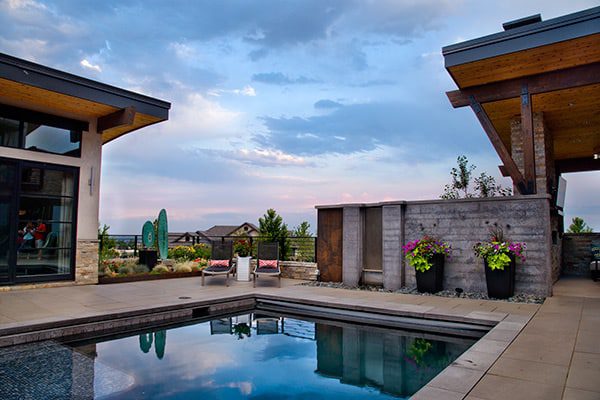 If you have additional questions after reviewing all these up-and-coming trends with our three structural power players—pergolas, patios and pools—don't hesitate to reach out to our experts at Lifescape today at info@lifescapecolorado.com or 303.831.8310 to set up a consultation. Now is the time to plan out your outdoor landscape projects for 2021. Let's look to the future.