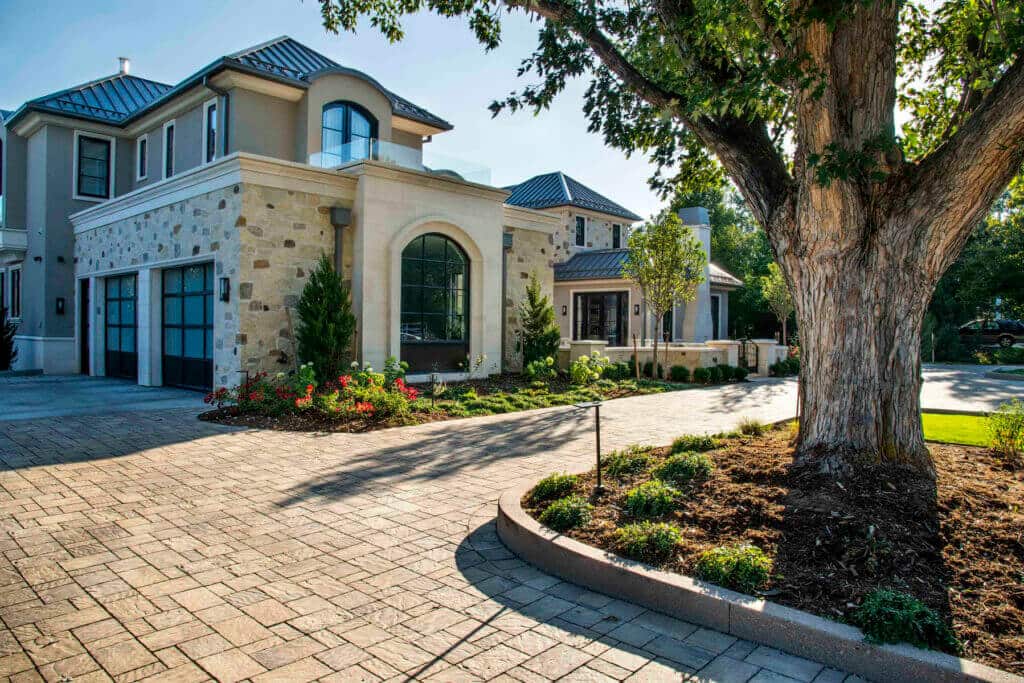 Everyone wants a stunning landscape that invites you outside, but sometimes we forget about the paths we take to get there. Hardscapes are the walkways that connect home to nature, the patios you step outside upon, the garden walls, our fireplaces and our driveways.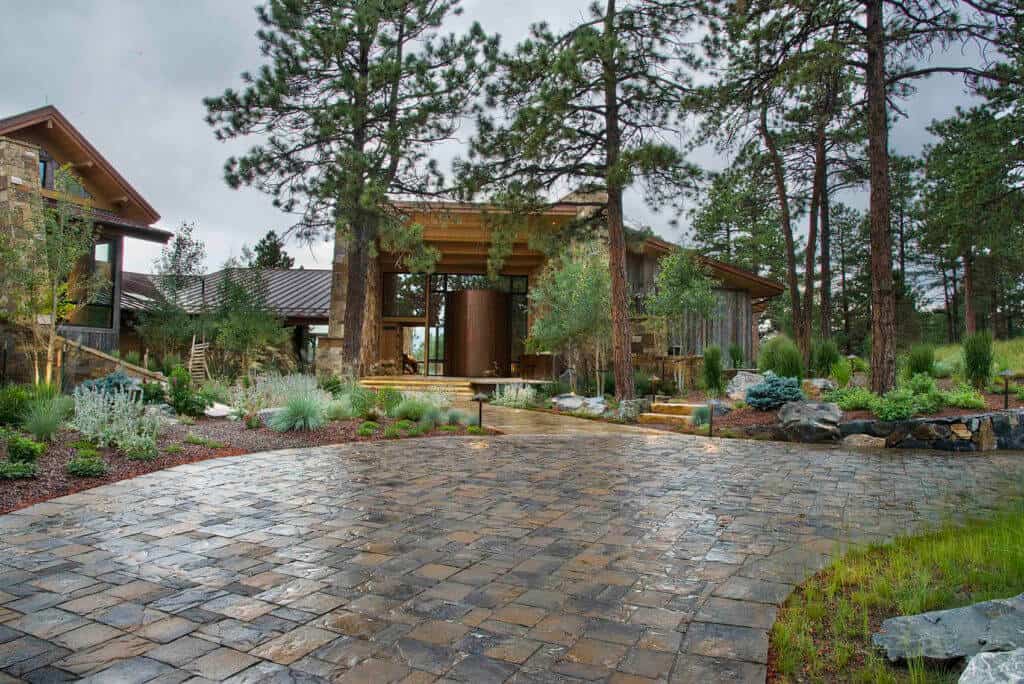 Pavers
Concrete can get worn, stained and cracked over time, particularly in our Colorado climate. Pavers offer a solution that integrates easily into your landscape thanks to a variety of available colors, textures and sizes. They are often interlocking, so they move as a system, which means no cracking and little to no maintenance. When our designers consider paver systems, they look for strong, durable and environmentally friendly options that stand the test of time – like Belgard products.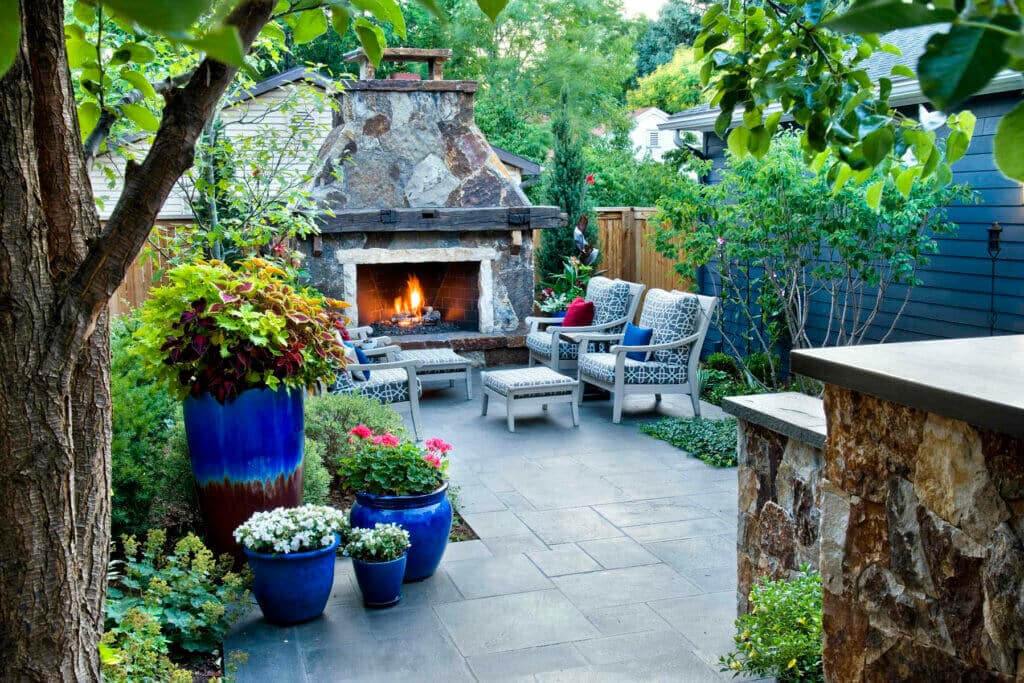 Stone
Natural stone is a time tested material and can be used beautifully for almost any application. From retaining walls to winding walkways, fire features to stunning pergolas, stone is a timeless favorite.
3/4" Porcelain Tile
Sturdy porcelain tile is great for your patio, walkway, or other high-traffic outdoor space. At Lifescape, we like Mirage porcelain tile as it's frost-resistant, skid-resistant, available in a variety of colors and offers high breakage loads. Use it to create a clean and modern look for your outdoor entertaining space.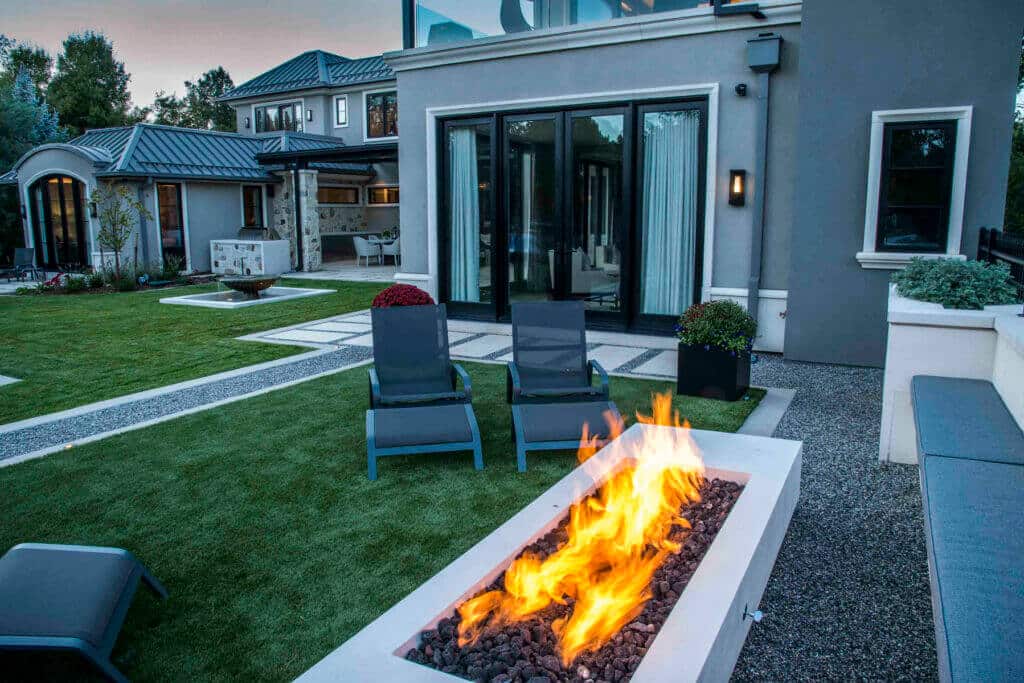 Sandfinish Concrete
Another hardscape option that adds an updated feel to concrete is achieved by using a sandfinish process. This adds an attractive, elegant surface that is not slippery when wet, but is smooth to walk on and soft visually.
Permeable Surfaces
Permeable pavers allow water to return to the soil and create less run-off and erosion. We like to incorporate permeable pavers as they conserve water, improve irrigation, offer aesthetic appeal, and are low maintenance.
Consult with one of the Lifescape design team to see how you can enjoy an upgraded outdoor living experience with the latest hardscape options.