Outdoor grilling season is upon us, so don't be stuck indoors preparing meals while the real party is outside. Instead, create the outdoor kitchen you've always wanted. With the latest appliances, lighting, a/v equipment and more, there is no reason you can't create the space that fits your lifestyle to perfection.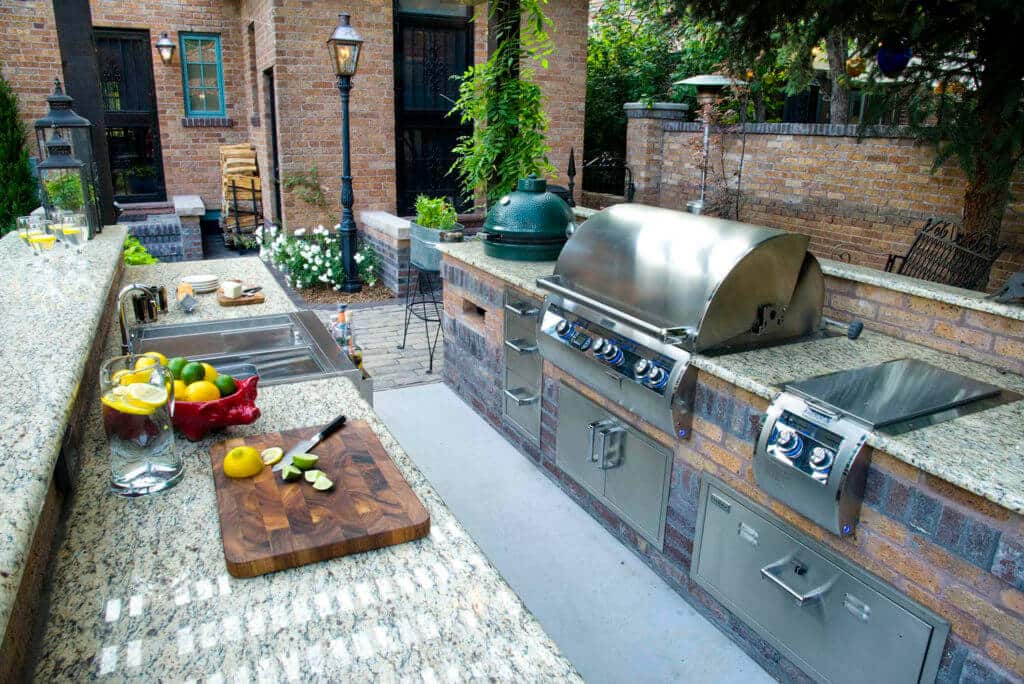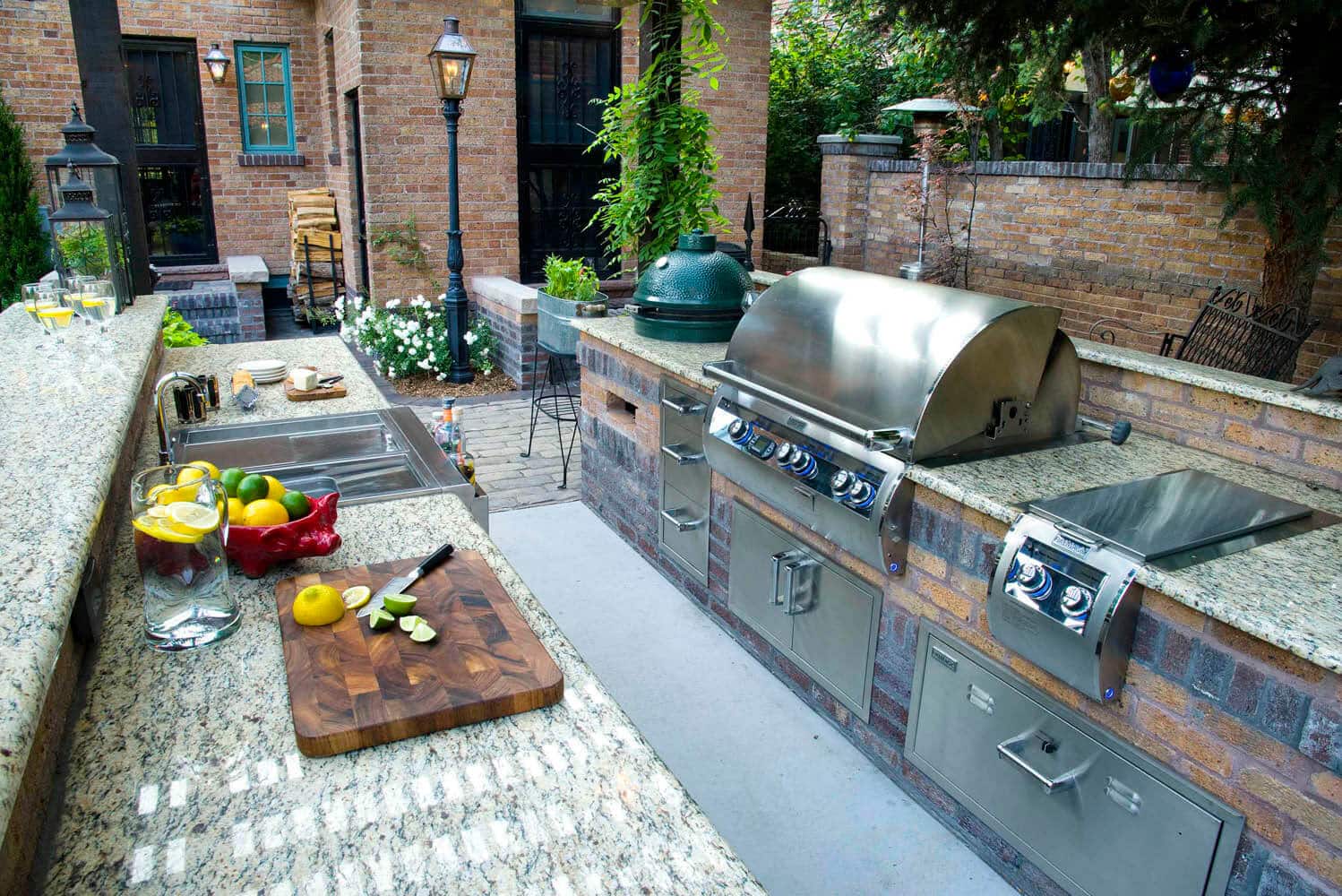 Return on investment
Large or small, when properly designed and executed, an outdoor kitchen will add positively to both your lifestyle and your property value. According to the American Society of Landscape Architects, landscape amenities like kitchens and living spaces rank among the most popular and desirable outdoor features.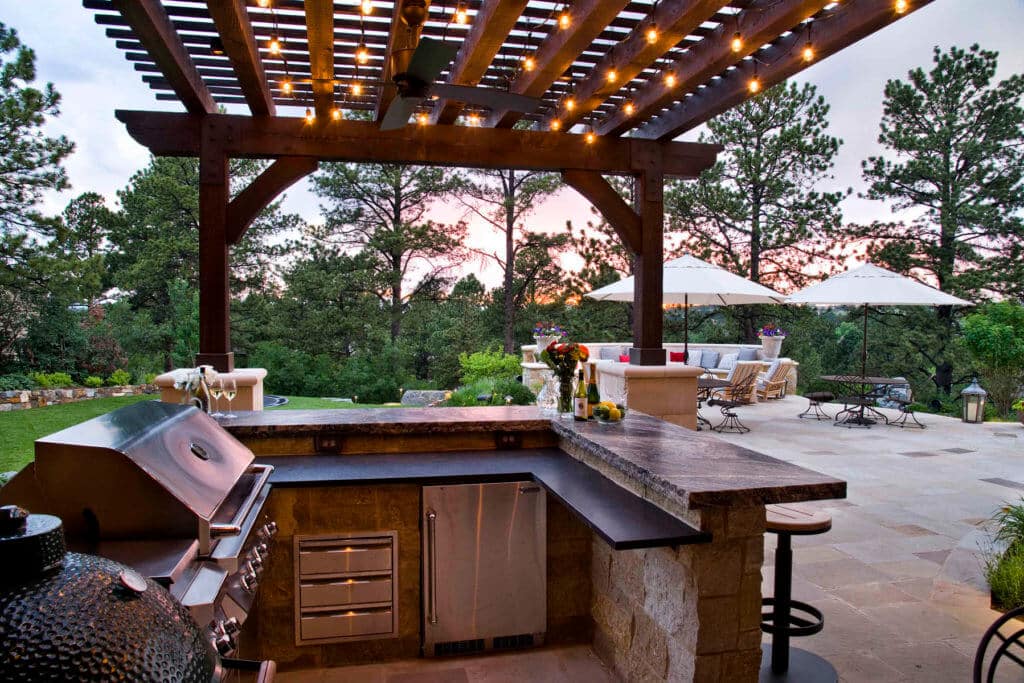 The latest appliances and technology
From the latest in gourmet cooking appliances to specialty electronics like outdoor TV's and sound systems, you'll be able to personalize your space with state-of-the-art amenities. The trend towards transforming outdoor areas into genuine living spaces has resulted in an unlimited variety of outdoor living products.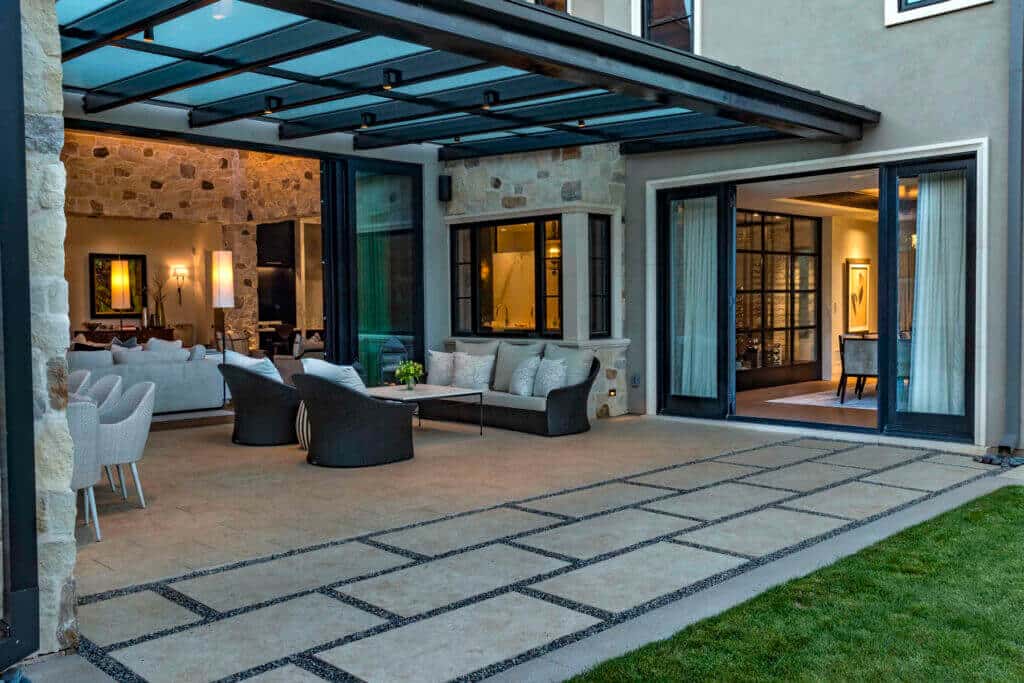 Your lifestyle, your design!
Your outdoor spaces should reflect your style and blend well with your landscape. A talented designer can design your space to be both beautiful and functional for your needs, so talk to one before getting started. Do you enjoy brick oven pizza? Add a pizza oven! Could a beverage bin or refrigerator help you with outdoor entertaining? Anything is possible. Be sure to consult with your designer about materials that complement your home, such as stone, pavers, tile, etc. to connect your indoor and outdoor spaces visually.
Design an outdoor kitchen and dining area that accommodates your style and budget, and you'll use it for years to come. Contact the outdoor design experts at Lifescape to get started!