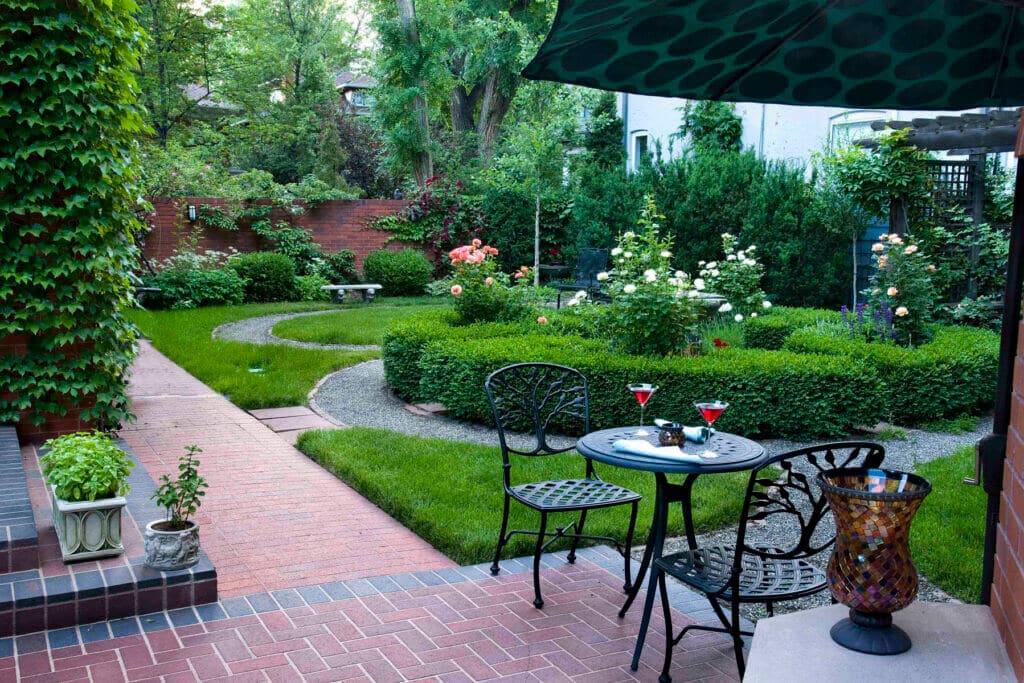 When one of our clients asked for some help with an upgrade to their spectacular "knot" garden, the Lifescape team jumped at the chance. This unique landscape is called a "knot" garden because the design is centered around a formal turf "knot". The garden itself is very plant centric with flowers, boxwoods, climbing ivy and a wide variety of colorful and textural plantings. The clean lines of the design are accentuated by crushed rock and brick paver walkways that add a natural, warm feel to the formal design.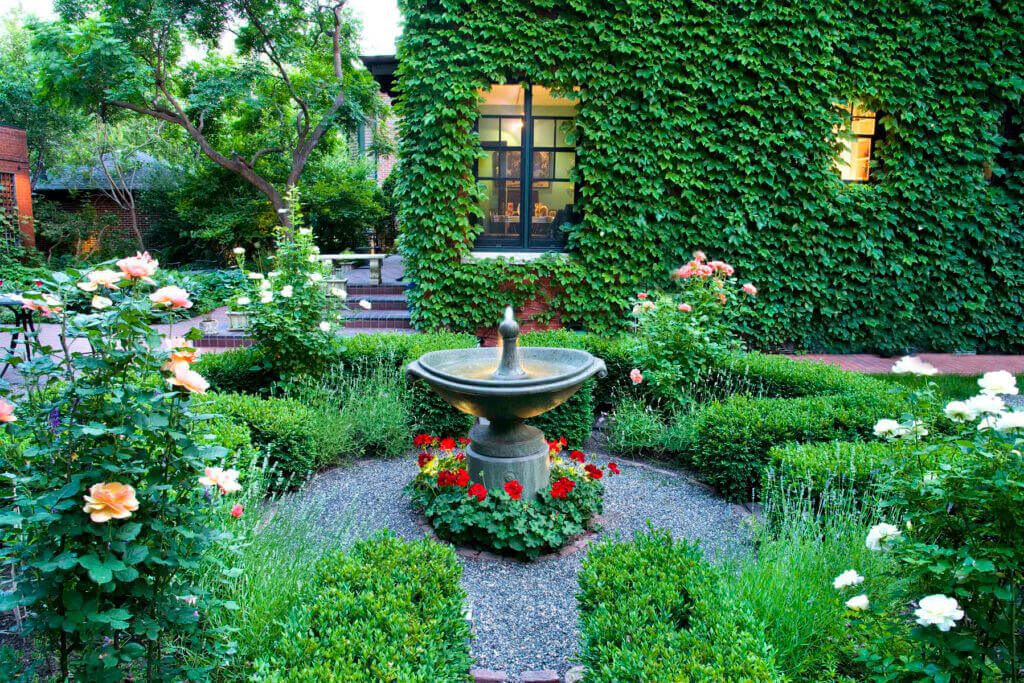 This wonderful setting is the side yard of a 1904 Denver home in the north Country Club neighborhood. With an abundance of shade from surrounding trees and protection from our normally harsh extremes in weather, this beautiful property forms it's own unique micro-climate. As a result, this garden accommodates plantings and flowers that might not otherwise thrive in our high, dry Denver climate.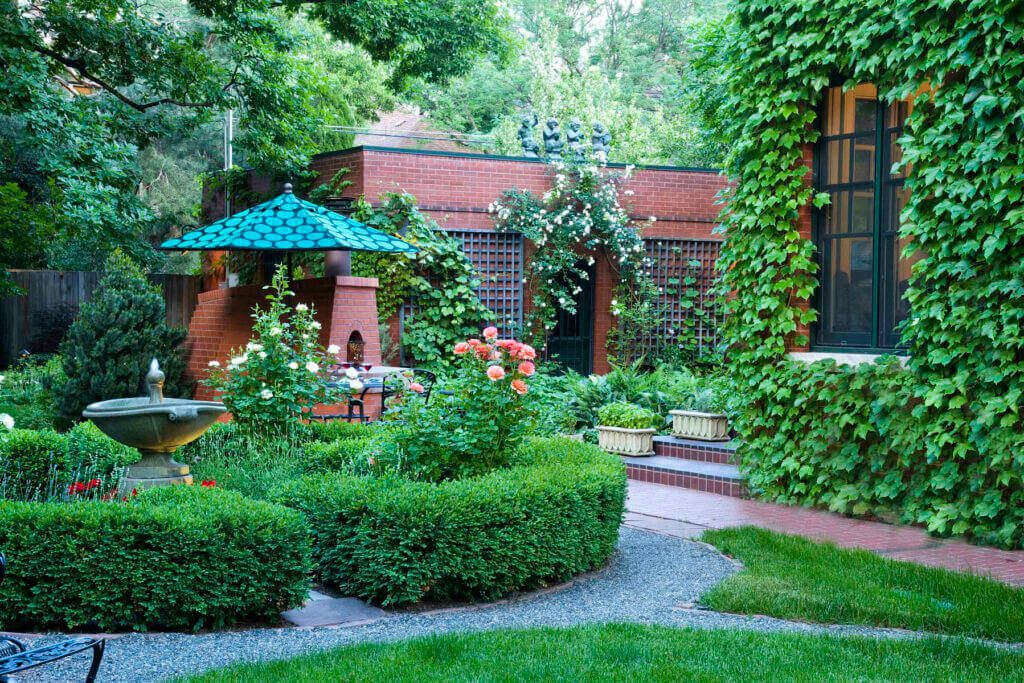 Featuring a fountain, fireplace, outdoor living area, lush planters and fun statuary, this backyard retreat overflows with personality and our clients' personal sense of style. By adding boxwoods, rose bushes, salvia, lamium, geraniums and more, the Lifescape Team brought the design into full bloom. This beautiful property was recently featured in the May issue of Denver Life magazine. You can read the article here.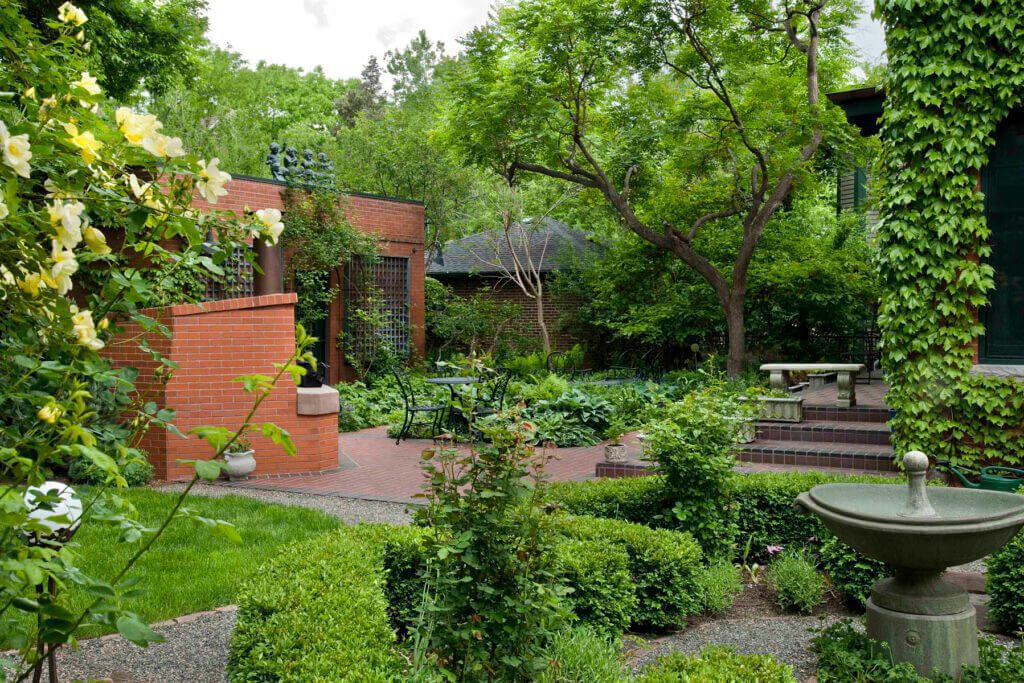 This landscape has spaces to entertain, intimate seating areas, formal and fun-loving elements! If you are looking for a landscape upgrade or are ready to create something new and uniquely your own, let the design experts at Lifescape help you explore every possibility! Contact Lifescape today.