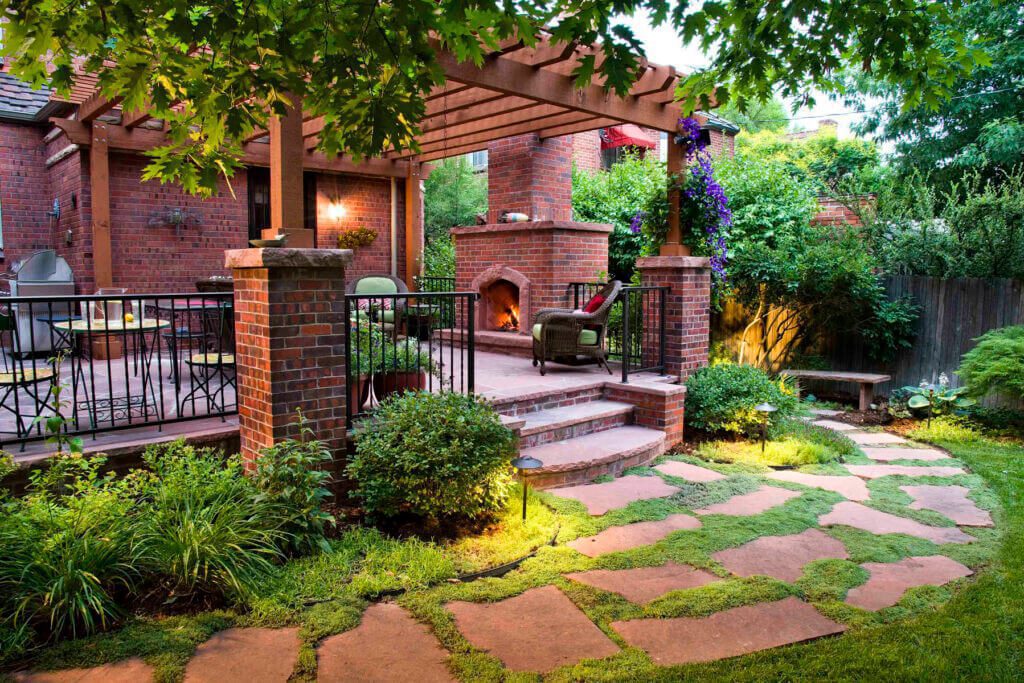 Nestled into Denver's Hilltop neighborhood, this home's back patio was in need of an update that matched how the homeowners used the space today. The homeowners are empty nesters who desired a casually elegant entertaining space with a peaceful cottage/garden feel. The result is a major outdoor-living upgrade—complete with reconfigured flagstone patio, gorgeous brick fireplace, cottage-style pergola, and a one-of-a-kind water feature—all surrounded by lush plantings and a hint of Zen.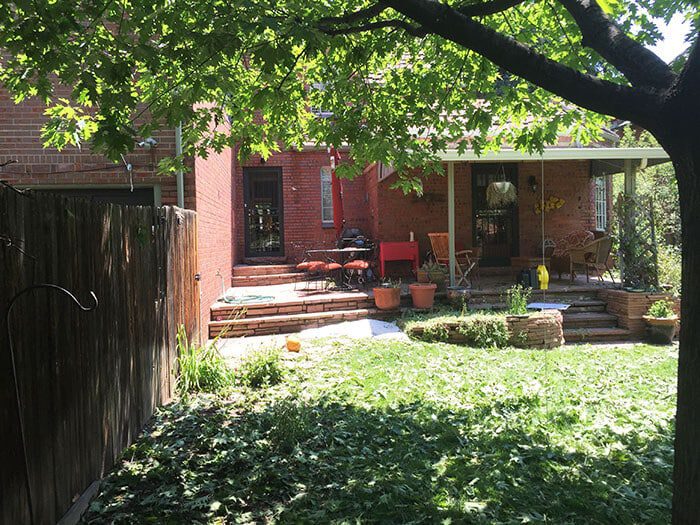 Before: The original space consisted of a small patio with a metal shade structure, and an open lawn. The steps along the edge of the patio made arranging furniture a challenge as well as a bit hazardous.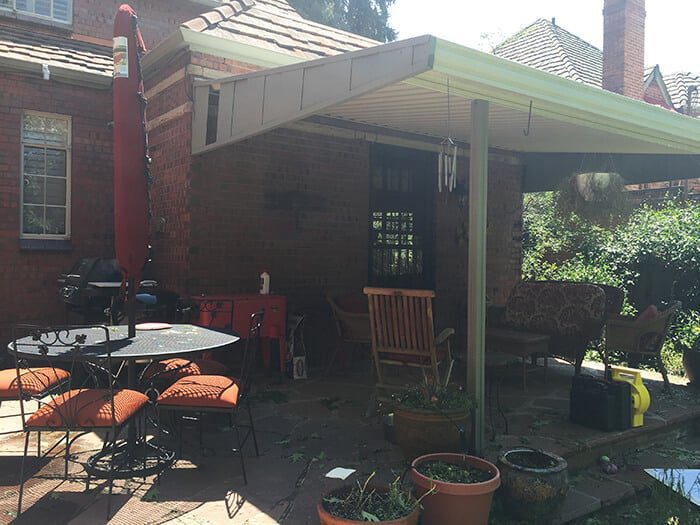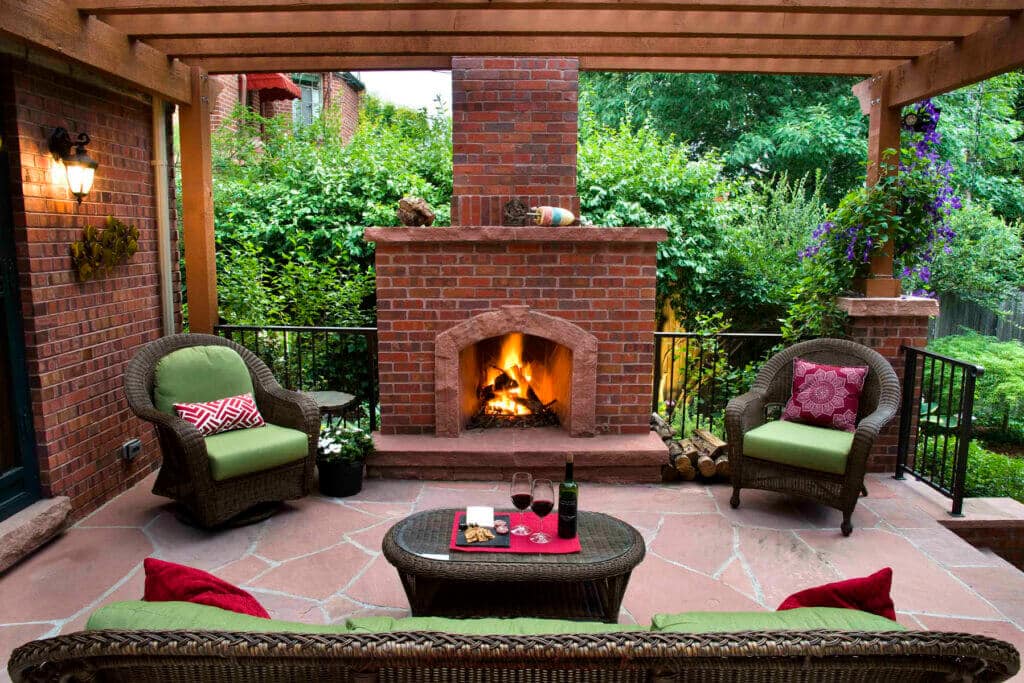 After: A new wooden pergola sets the stage for one of the space's main focal points: a brick and flagstone fireplace, the perfect spot to cozy up with a drink in hand on cool Colorado evenings. The patio was lengthened, the entry reset with a single set of stairs, and a black metal railing was added along the perimeter—allowing the area to feel protected yet still preserving the views of the revitalized perennial and shrub garden around the perimeter.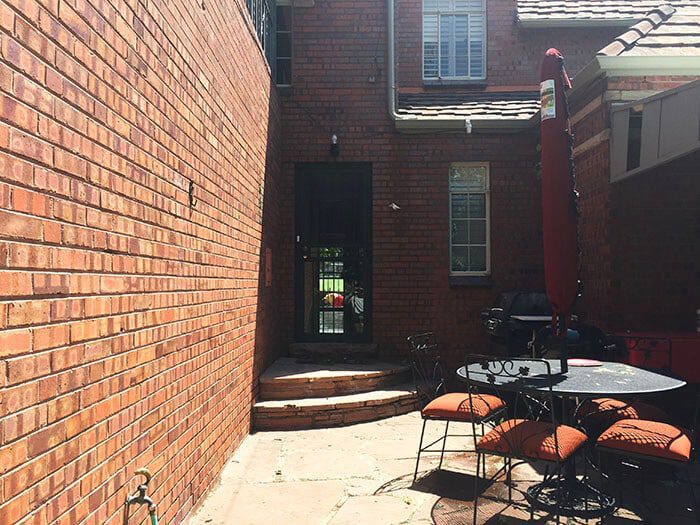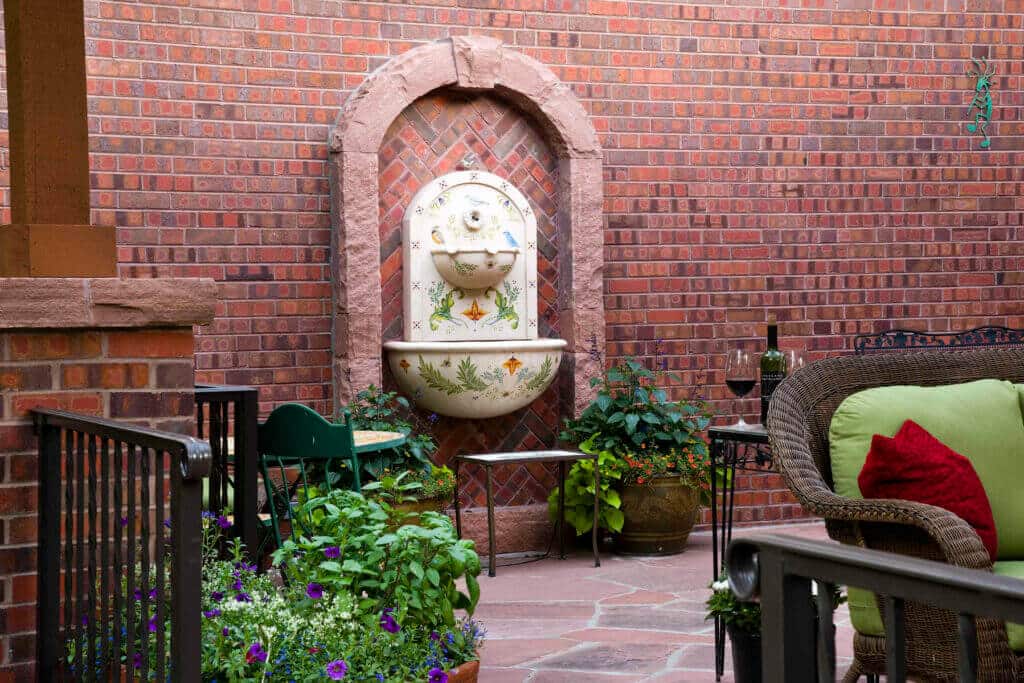 Before: Before its makeover, a large, plain brick wall loomed over the space without any visual interest.
After: This whimsical water feature adds sounds of trickling water and a true design statement to what had been a blank canvas. To anchor the fountain, the design team incorporated a flagstone arch, echoing the design of the fireplace. The herringbone pattern of the surrounding brick creates the illusion that this fountain was a part of the original structure. A friend of the homeowner hand-painted the designs on the fountain—creating a truly unique effect.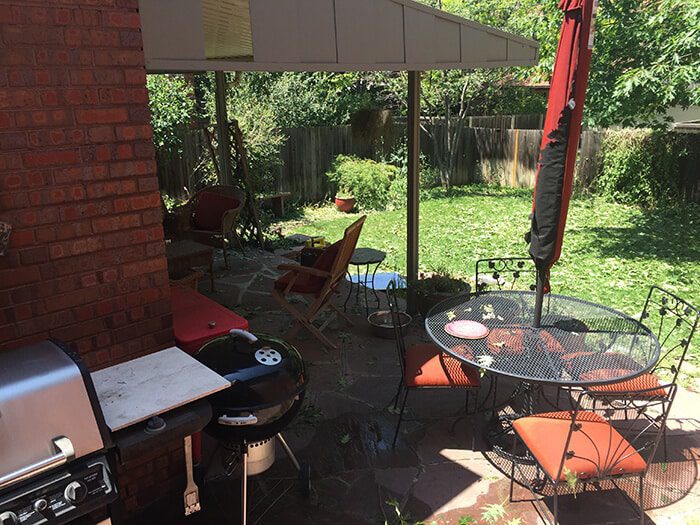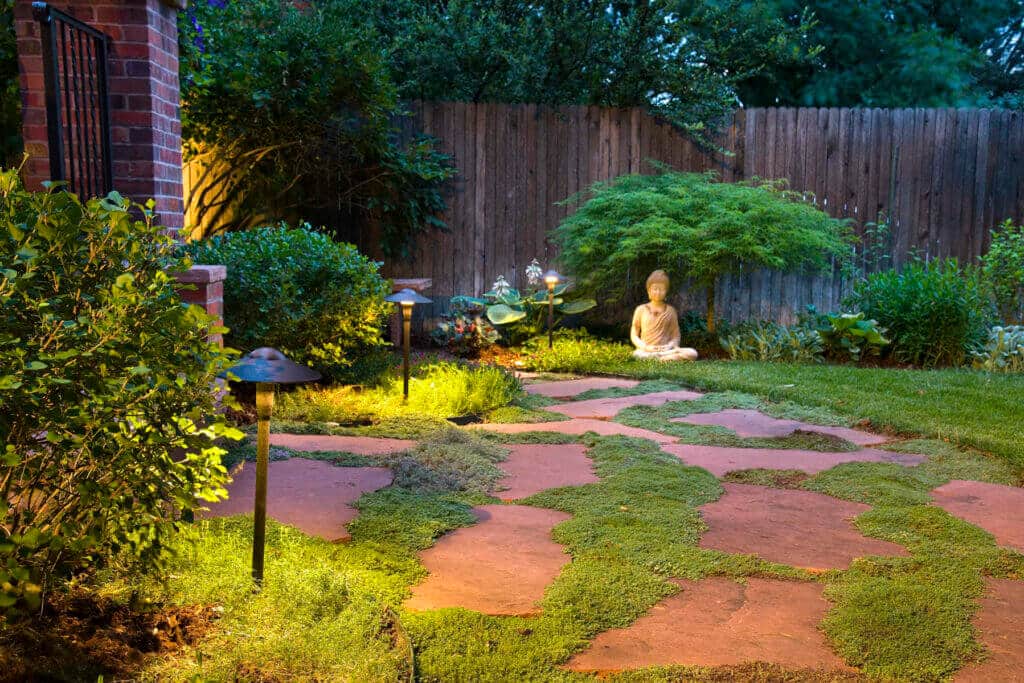 Existing trees and plantings were kept where possible and enhanced with additional layers of shrubbery and flowers. A stepping-stone path with steppable groundcovers add to the atmosphere of a tucked-away cottage-style oasis. For that storybook feel, the path's gaps are filled with thyme and colorful plantings abound. A Japanese maple and the homeowner's Buddha statue add a touch of Zen to the space.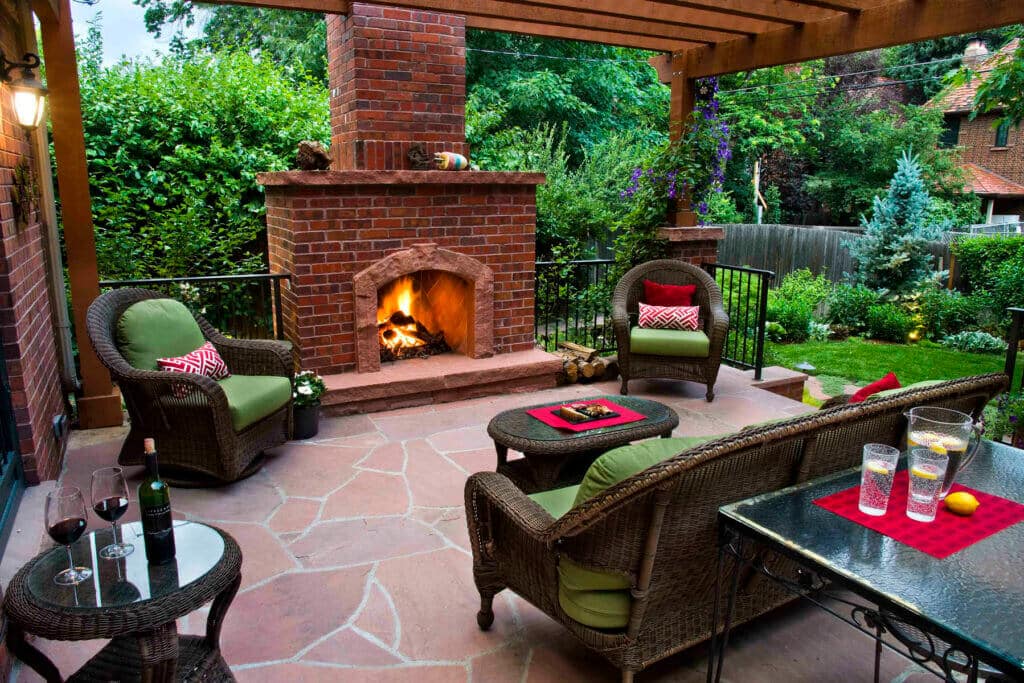 What had once been a lackluster backyard is now a dream setting for morning coffee, afternoon reflections, and evenings around the fire with loved ones for years to come.
Ready for your own Before & After outdoor living makeover? Contact the design experts at Lifescape today!
See this home and read the complete article featured in Colorado Homes & Lifestyles magazine. Click here!