The Denver area is still suffering from drought, but things are looking up. Water restrictions were eased towards the end of June, and you can now water your lawn three times a week. Denver Water stated that this change occurred because the region experienced more moisture than expected in spring and also saw a decrease in water usage. As reported by the Denver Post, local mountain reservoirs are now 92 percent full.
Other standard drought rules do remain in effect, however, and include these restrictions:
There is no lawn, tree or shrub watering between 10 a.m. and 6 p.m.
Minimize water hardscaping – keep spray confined to greenery.
Do not water in rainy or windy conditions.
Repair leaking irrigation systems promptly (within 10 days).
Flower and vegetable gardens may be watered at any time without penalty, but Denver Water nevertheless requests that you avoid watering these gardens during the day, especially if you use sprinklers instead of a drip system or if you water by hand. On hot afternoons, water simply evaporates instead of sinking down into the earth where plants can use it.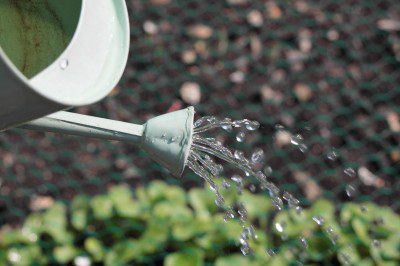 No matter which way the water restrictions go in the future, you can save water while keeping your landscape beautiful and interesting by incorporating smart landscaping techniques and smart irrigation methods. Clever hardscaping, combined with using drought-tolerant plants and water-wise lawn alternatives can significantly cut down your water usage.
Thanks to technology like Rain Bird smart controllers, practicing drought-friendly irrigation techniques has never been easier. Using data that is entered as well as data collected via high-tech sensors, these controllers schedule watering only when it is really needed and when it will be most efficient. They can also be calibrated to account for watering restrictions.
Contact us at Lifescape to learn more about creating a beautiful drought-tolerant landscape. We can take care of all of your landscaping needs, from design to maintenance. We also sell and install Rain Bird smart irrigation controllers to help you conserve water while still achieving a gorgeous landscape.