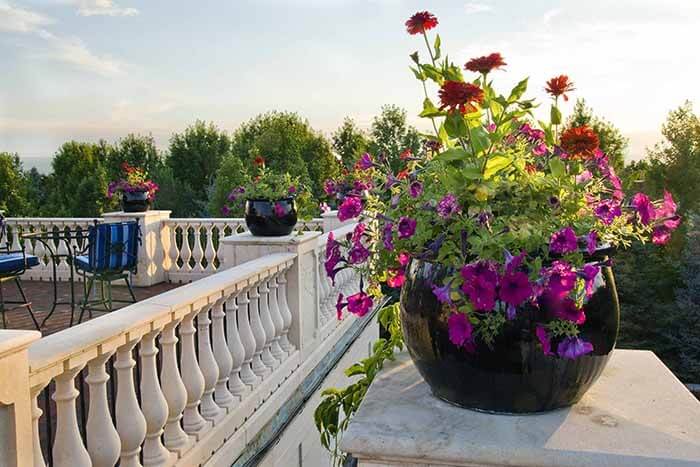 As spring swings into summer, this is the ideal time to plant beautiful seasonal color with containers and annual beds. The local "frost safe" date is in late May, so early June is prime time for turning up the volume on your landscape. 
With thousands of flowers to choose from and endless options to combine blooms into an array of color palettes, we recommend consulting with the experts to maximize your space. 
Whether in containers, planting beds or as accents, annuals provide a fresh splash of color each year and can be designed to suit your changing tastes or moods each season.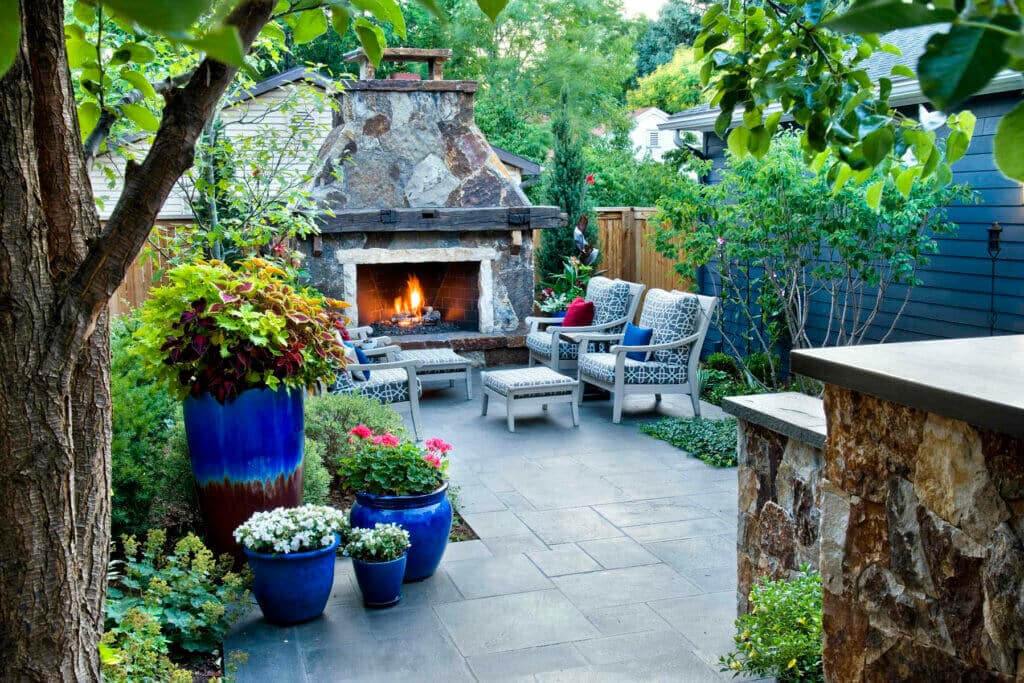 Get Creative with Containers
Containers are a great opportunity to quickly and easily add curb appeal, or create a separate outdoor space in your landscape. If you have limited space, or live in a more urban environment, containers are the answer. 
There are containers of every shape, size, color and budget, so if you do one thing for your landscape this summer, invest in colorful planters filled with your favorite flowers. The key is to get a variety of heights and a cohesive palette of color and, of course, texture with grasses and greenery.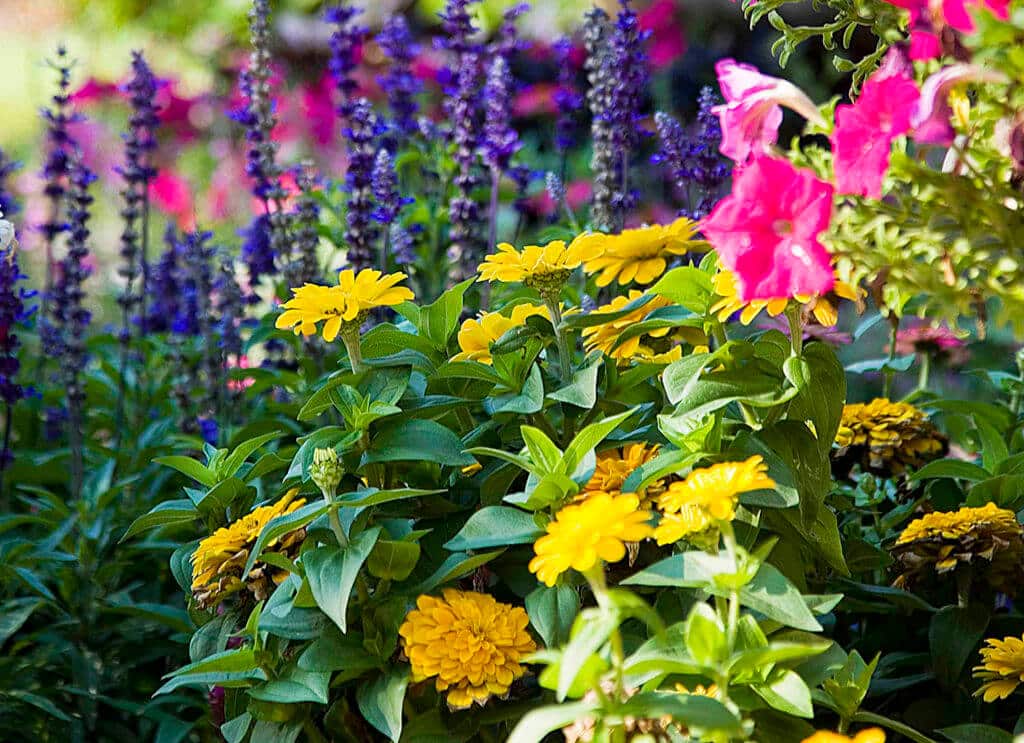 Change Out Your Color with the Seasons
Your annual beds and containers can be changed out four times per year—spring, summer, fall and winter—for maximum impact. 
Spring—Opt for cool-weather annuals like osteospermum, dusty miller, sweet alyssum, pansy and snapdragons. 
Summer—Consider annuals like zinnias, verbena and begonia. Other great choices include marigolds and salvia. 
Fall—In the fall, boost color in your garden with cool-weather annuals like flowering kale and cabbage, native grasses, dusty miller and sweet alyssum. 
Winter—We love evergreen containers with branches and berries to carry you through the winter months. This color palette against the white snow is beautiful and can be repurposed once the holidays are over.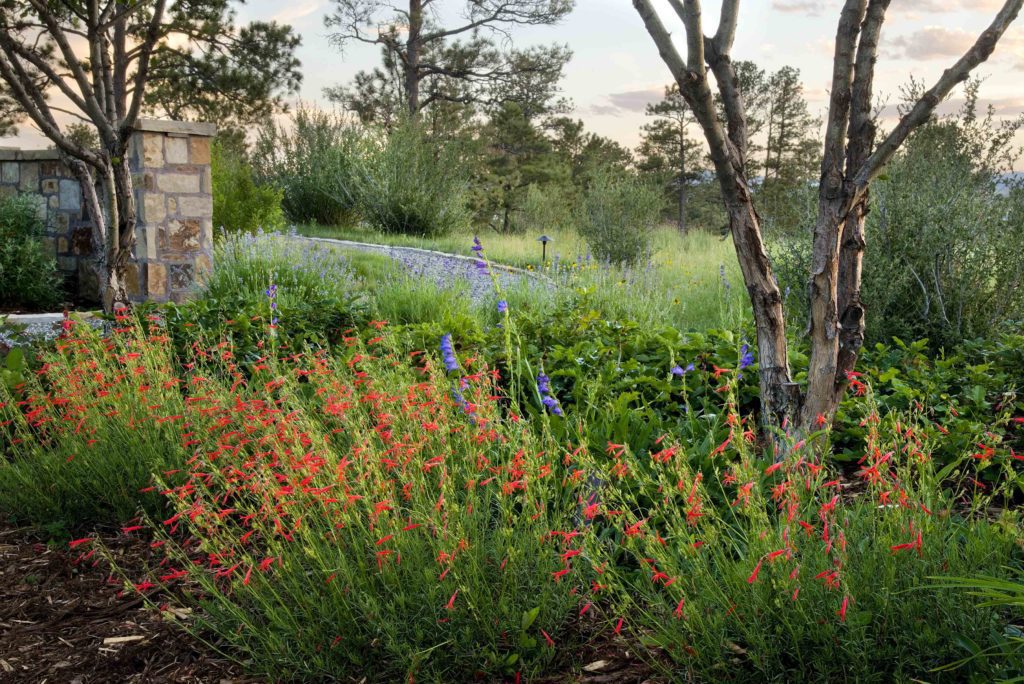 Colorado Friendly Blooms
Our Colorado climate can be hard on flowers. Some varieties that thrive in other areas of the country will struggle to survive our dry, hot summers. The climate also varies widely from region to region, so make sure you consult with experts to choose the right plants for your environment and use the proper installation techniques for your landscape. 
Ready to See Your Landscape in Technicolor?

 
Our expert landscape design team can help you select, design and plan the installation of just the right mix of plants for your space. Contact Lifescape today to schedule a consultation or installation for beautiful seasonal color. Once planted, our property care experts can keep your landscape blooming beautifully for the rest of the growing season. Don't wait, contact Lifescape today! 
Whatever your budget, vision or timeline, Lifescape Colorado is here to help. For more than 44 years, we have been Colorado's trusted source for landscape architecture, construction and property care. Contact us today at (303) 831-8310 or info@lifescapecolorado.com for a complimentary consultation.