Any experienced Colorado gardener knows spring gardening is tricky business. We can have weeks – or even months – of mild weather, only to find ourselves buried in snow on Memorial Day weekend. Thus, spring planting requires planning for the right plants for your particular zone, and a backup plan for those times when winter drops back in for a last hurrah.
Use Hardy Native Colorado Flowers to Bring Spring Color to Your Landscape
One of the best ways to ensure spring planting isn't for naught is to use plants and flowers native to Colorado. These plants have adapted to our soil, climate, and water conditions, so they do the best job of keeping their roots grounded and their blooms on straight when snap freezes or unexpected storms come our way.
The following native Colorado flowers are all perennials, and a safe bet for earlier spring planting.
Blue Star (Amsonia jonesii). Blue Stars will start blooming in early spring, and will continue to bloom through the summer under the right conditions. You'll be thrilled to learn that they're drought tolerant. As an added bonus, Blue Star's foliage turns yellow in autumn, providing additional months of interest.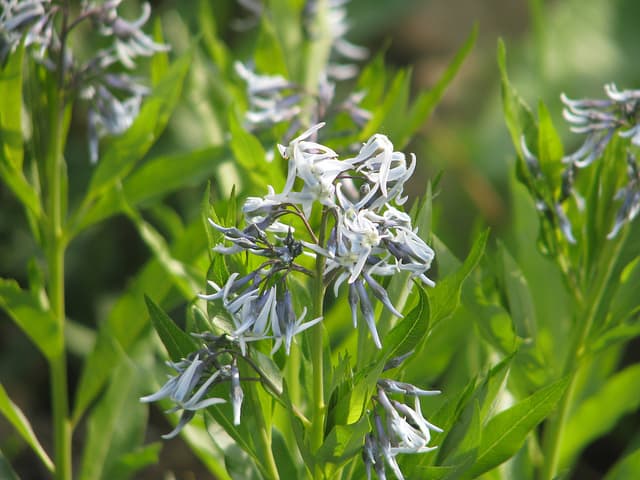 Pussytoes (Antennaria parvifolia and A. rosea). Here is a lovely option if you're looking for attractive ground cover or something pretty to spring up between your pavers or rock gardens. Pussytoes have cream to pink blooms, and they start blooming as early as March. Pussytoes will continue to provide color through mid- to late-August. They like partial shade and well-draining soil.
Sticky Geranium (Geranium viscosissimum). If you are looking for a plant that yields maximum color for a significant chunk of time, the Sticky Geranium might get your vote. Blooms range from pale pink to deep purple in the early spring, and their leaves turn red in fall.
Spreading Vervain (Verbena bipinnatifida). This plant blooms the longest of all. Spreading Vervain will provide rose and purple flowers from early spring through late summer and even through the first frost. It also attracts butterflies and other pollinators, which adds another attraction to outdoor spaces.
Looking to design a Colorado landscape that blooms from spring into fall? Schedule a consultation with the Lifescape design team, so we can get started.