Winter gardening in Colorado isn't impossible, but it will require a few changes on your part. If you don't want your landscape to look like a bleak midwinter snowstorm, container gardening is a wonderful way to enjoy winter interest on your patio and around other areas of your yard.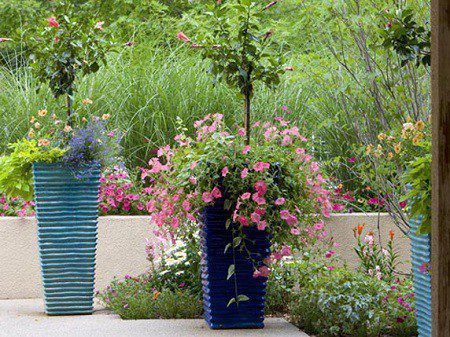 You can even enhance your container's visual impact by adding some inanimate seasonal and/or holiday cheer. However, before you dive into your next project, there are a handful of container gardening mistakes you should keep in mind. Here are five you'll want to avoid this winter.
Buying pots that aren't suited for our climate. Make sure you purchase pots that can handle freezing temperatures without cracking or falling apart.
Filling and planting the container in the wrong spot. A full container is a heavy container and moving it can be back-breaking work. Place your containers where you want them, and then fill them with rich organic soil that will help nourish plant roots all season long. If you want to keep your containers mobile (recommended if the containers aren't sheltered), purchase containers with wheels or buy small platforms on castors to make the move easier.
Not paying attention to each plant's individual needs. In an effort to plant a beautiful and proportional container garden, it's easy to forget that different plants have different needs in terms of sun, soil and water. Make sure to grow plants that have similar needs, so they remain collectively healthy.
Over/under watering. First, make sure your containers have ample drainage holes, so you don't have to worry about root rot. Then, pay attention to each plant's watering needs. Most containers need to be watered everyday or every-other-day.
Neglecting fertilizer. Fertilizer doesn't last as long in containers as it does in the ground. Therefore, containers need to be fertilized more frequently.
Lifescape Colorado specializes in customized holiday container gardens for the winter and holiday seasons. Contact us today to plant, maintain, or spruce up your winter container garden.