Your home isn't the only place to add holiday cheer this year. There are plenty of ways for you to create a festive atmosphere by adding holiday colors to your Colorado container gardens. From dogwood branches, to vibrant mosses and ornamental twigs, your containers can add visual interest all winter long.
We've put together a list of ideas for some inspiration. If you're feeling a little overwhelmed by all the things you have to do to get ready for the holidays, our Lifescape maintenance team can take care of your landscaping for you.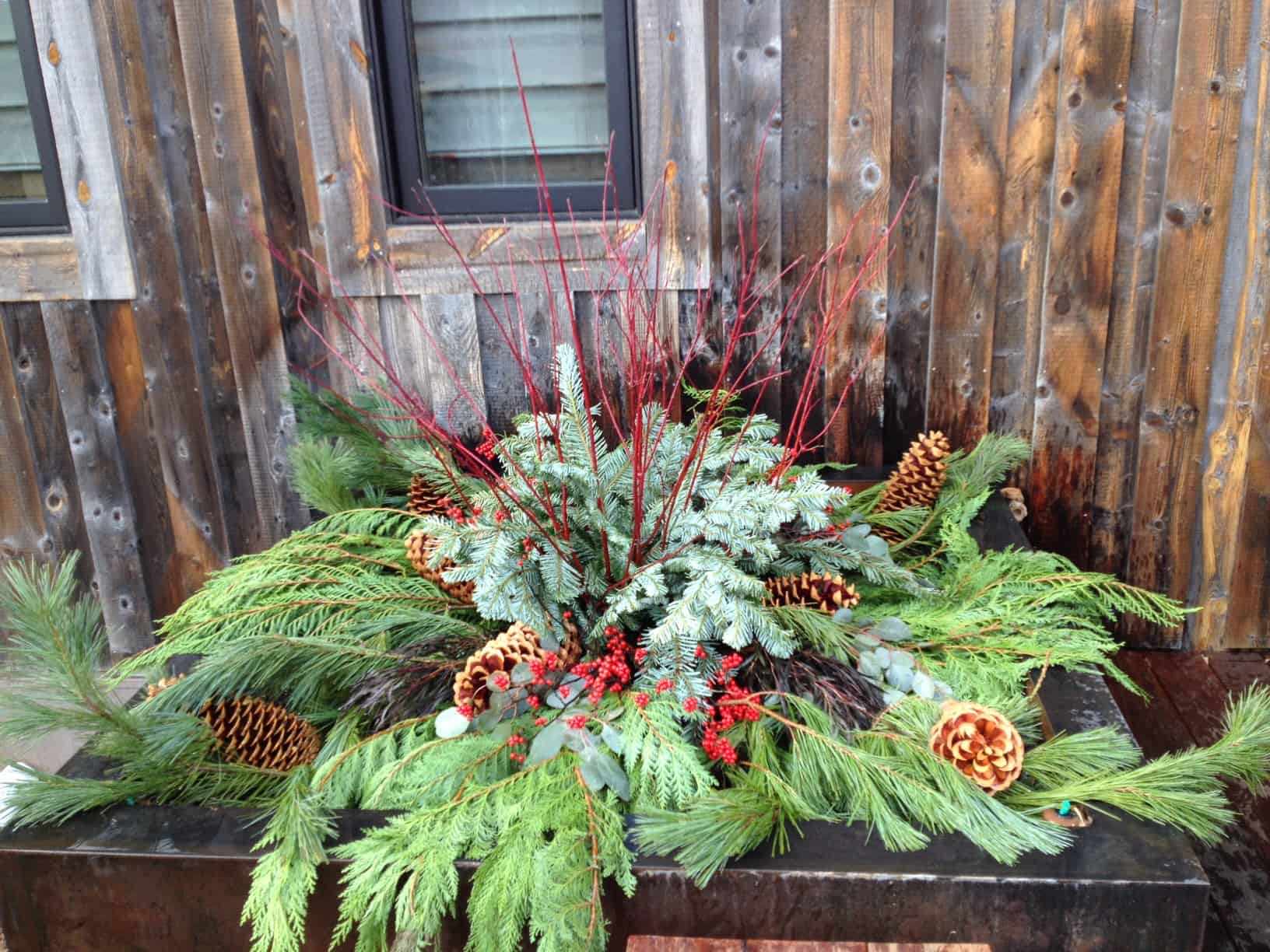 Transform an old container. We all have one or two containers that stare forlornly at us once cold weather comes around. These are the perfect place to begin. By adding a mix of evergreen boughs, grasses, pine cones, or other winter-inspired accents, your old containers will add festive cheer within half an hour or less.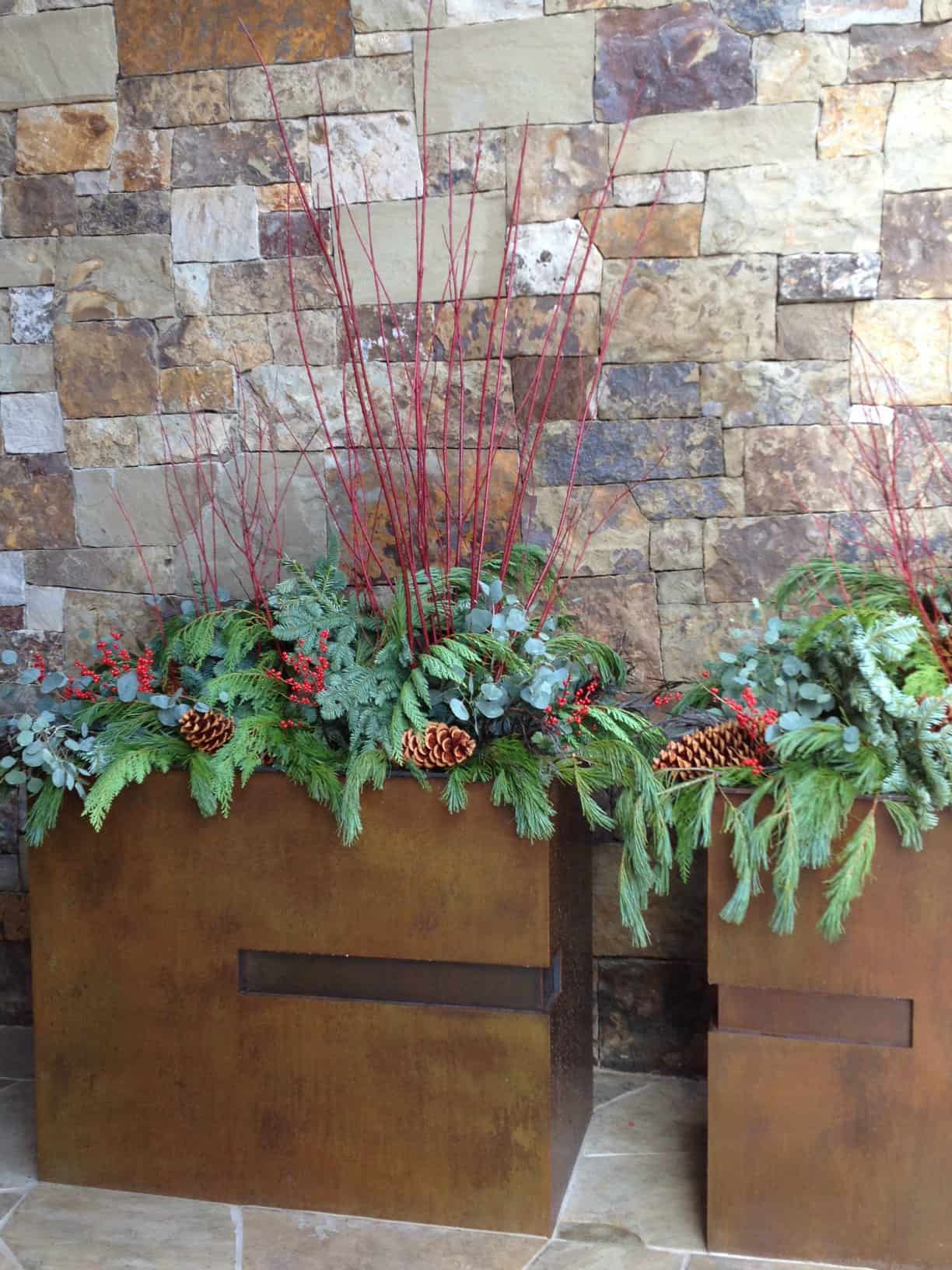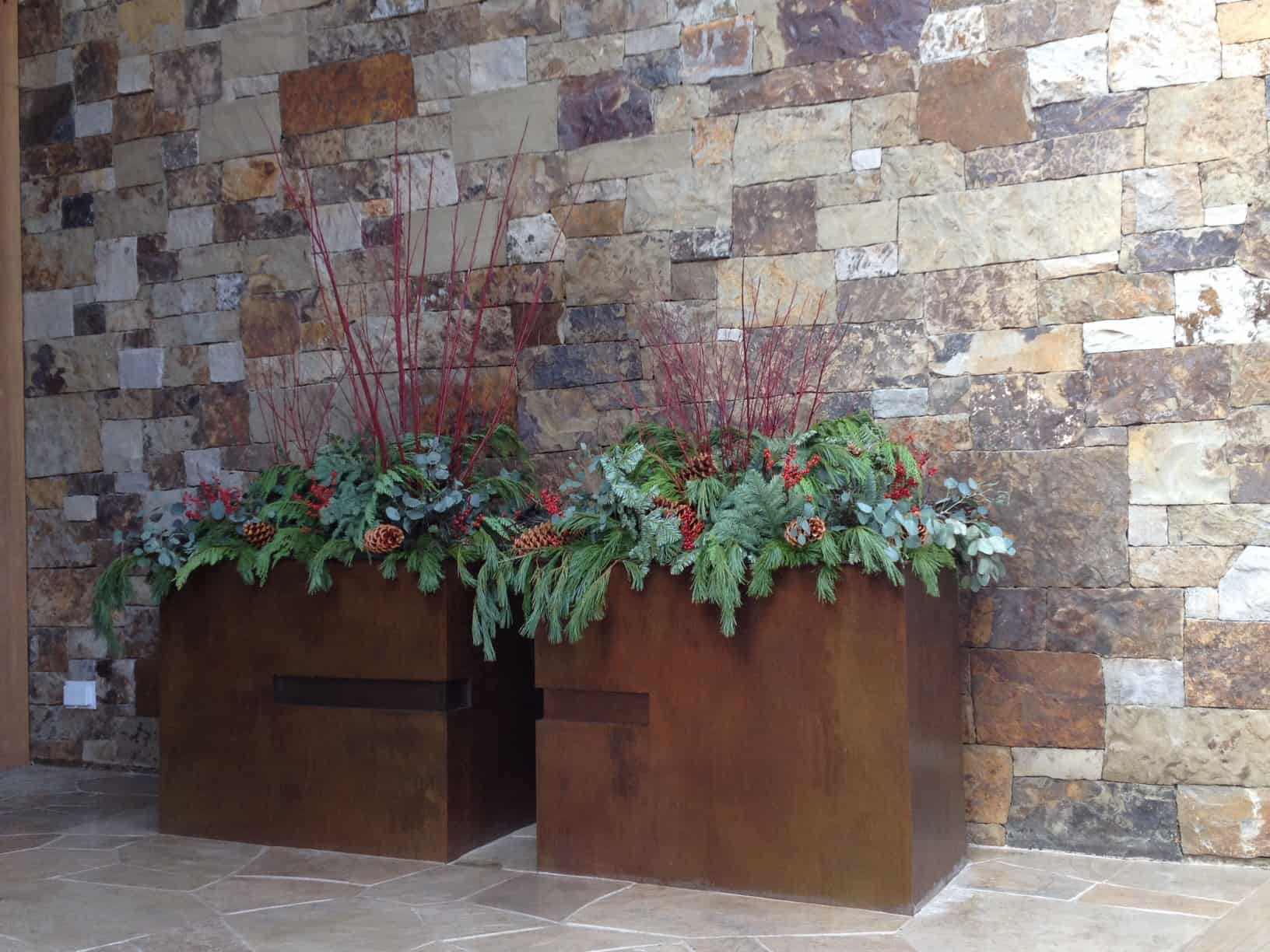 One container – four seasons. With a little planning, you can create a container garden designed to be interesting all year long. By choosing a few plants that will last through the season, you can then select seasonal additions for your container. A pumpkin accent you added for fall can be replaced with faux gifts wrapped in colorful or metallic wrappings for winter.
The power of redtwig dogwood. We recommend investing in a redtwig dogwood. This deciduous shrub loses its leaves and, as its name implies, leaves vibrant red branches behind. They're beautiful left standing naturally, or you can cut some of the branches and use them for container arrangements. They look beautiful paired with an evergreen plant, like a dwarf spruce or holly, or simply stuck into the soil with a blanket of vibrant green moss.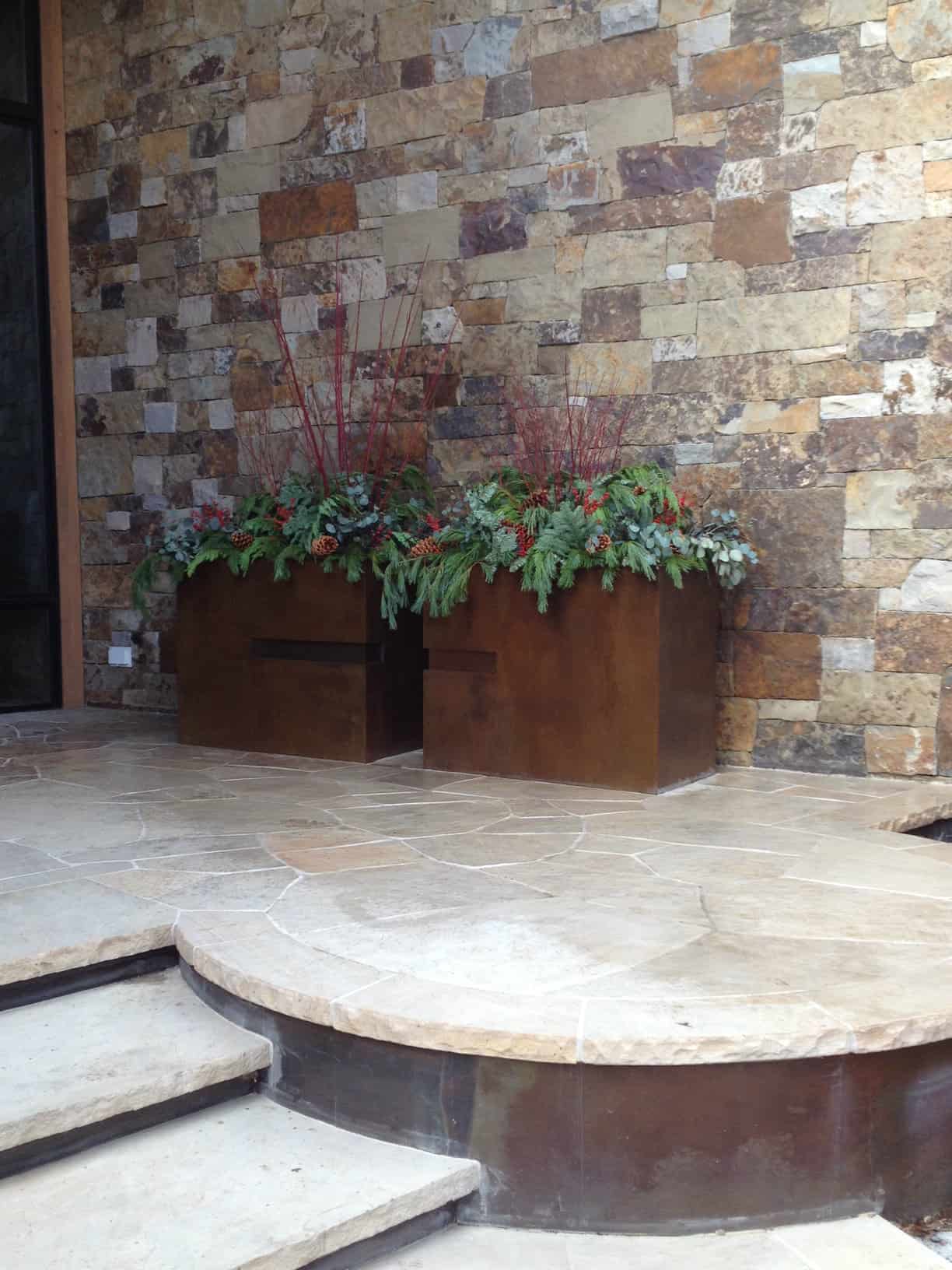 What are some of the ways you add holiday cheer to your Colorado container gardens? We would love to hear your ideas. Or, let us know if the Lifescape team can help you add festive accents to your garden space.