Does the term "drought tolerant landscape" conjure images of barren, rocky yards with a lone flowering cactus? You're not alone. This is why clients are amazed when we're able to execute a lush, colorful and interesting Colorado garden design, while adhering to green and sustainable water-wise landscaping principles.
We know the proof is in the proverbial pudding, so here are four examples of gorgeous gardens that incorporate drought-tolerant landscaping techniques.
Patio oasis. By implementing natural rock and stone accents paired with plants that don't require a lot of water to remain green, you can design a patio oasis. To accomplish this with your own patio:
Use pavers. You can choose pavers in a variety of colors, sizes and materials, such as natural stone, to become an artistic, as well as a functional foundation for your patio.
Plant a variety. Use a combination of drought-tolerant plants and trees of varying heights and widths to feel surrounded by foliage.
A sprawling work of art. There's nothing drab or boring about this sprawling desert landscape full of beautiful colors. The Desert Museum Palo Verde adds vibrant green at and above eye-level. Below, you can see the rich purple hues of Babylon Verbena and bright bursts of red from Blue Elf Blooms. This landscape is proof that sustainable garden designs should never sacrifice visual interest.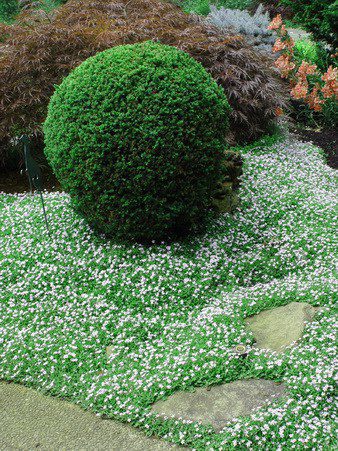 The illusion of a lawn. Giving up the lawn is one of the most difficult sacrifices for homeowners making the switch to a water-wise landscape. Using plenty of water-wise plants combined with drought-tolerant groundcover can ease your pain. Use low-maintenance ornamental grasses at varying heights and plants like Blue Star Creeper (Isotoma fluviatilis), which is a gorgeous lawn substitute.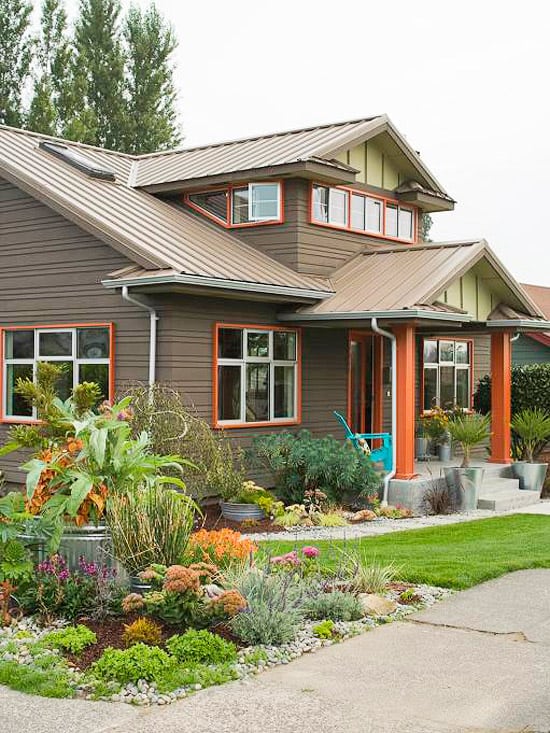 Enhance corner sections. You can reduce your lawn square footage and save dramatically on water bills by cutting out the corner sections of your grassy areas and replacing them with water-wise plants. This way, you get the best of both worlds and it will make for a more visually interesting landscape to boot.
Contact Lifescape Colorado to augment your Colorado garden design with gorgeous water-wise plants, grasses and groundcover.