Whether it's a small courtyard or an outdoor living room, any landscape can benefit from a little extra definition. Creating a border not only draws attention to the space, but also adds extra emphasis, texture, and in some cases, creates a cozier, more intimate space for relaxing and entertaining.
While lots of homeowners opt for brick or other forms of hardscaping to border and define their landscapes, using plants can create an excellent effect. The Houzz ideabook "Define Your Garden Softly With Planted Borders" explains: "Plants have the edge in several ways, including being cost effective, providing year-round interest in foliage and flowers, and most of all, having the ability to soften the joint between pathways and plantings."
Boxwood hedging was a favorite of English botanist John Parkinson and remains a favorite among landscape designers today for more formal landscapes. It can be used alone, or with another low-lying plant to create more dimension when the boxwood has been hard clipped.
Perennials are another great choice for creating a border within a landscape, offering seasonal foliage that is especially refreshing when compared to other plant species that don't thrive well in certain seasons.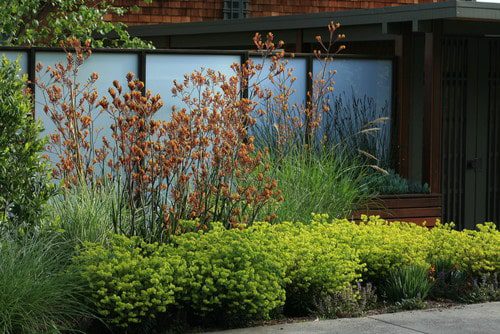 Planted borders have been used in this example to create symmetry and frame the fountain, which serves as the focal point of the courtyard.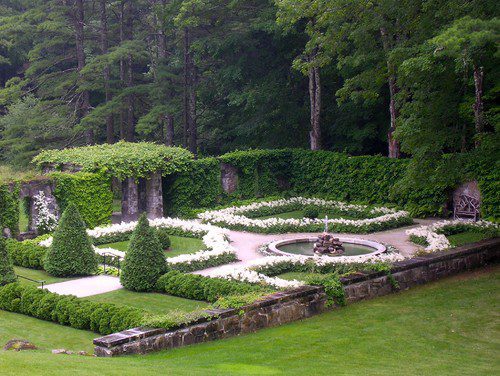 As Sunset Magazine shares, ornamental grasses not only bring texture and interesting color to a garden border, but also motion and sound. More importantly, the magazine notes that they are "graceful threads that weave all other plants in the garden together, making them look more like family members than a convention of strangers."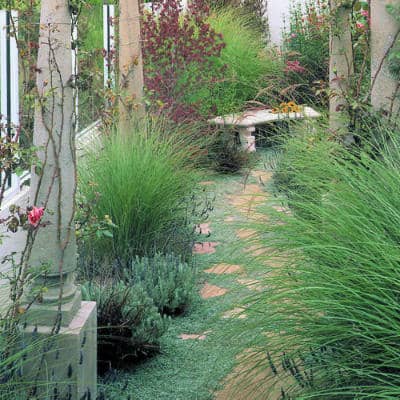 Are you interested in creating definition in your landscape with planted borders? The experts at Lifescape are here to assist you with all of your landscape design needs. Contact us today at 303-831-8310, and let's start developing a plan for a stunning new look for your landscape!