In a year defined by murder hornets, record-breaking hurricanes, rampant wildfires and that pesky thing called a global COVID-19 pandemic, 2020 was certainly a year full of surprises. But it wasn't all bad, and at Lifescape Colorado, we are able to celebrate a few small wins that brought smiles to our faces and kept our crew of hard-working (socially distanced) professionals busy all year long.  
As 2021 approaches, we will continue to focus on world-class service and passionately pursuing excellence in everything we do. Thank you to our clients, our unwavering team and collaborators who all contributed to such a great year. We look forward to a new year ahead with you!  
Get Dirty with 
Lifescape
After postponing our favorite late-spring event, we were finally able to (safely) gather in August for Get Dirty with Lifescape. This outdoor event brought 50 of Denver's top design experts out for an evening of dirty martinis while learning how to properly plant beautiful summer containers. Not a bad way for our fearless leader, Michael Hupf, to spend his birthday!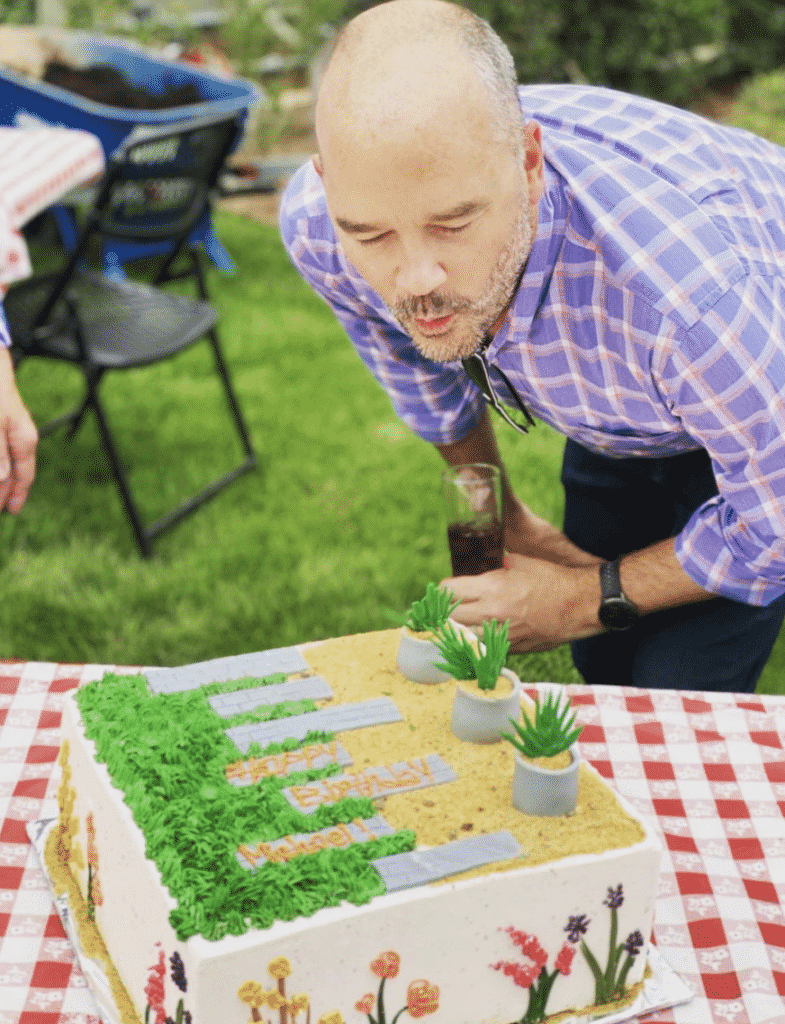 Awards
We are humbled by the local and national awards for numerous projects designed, constructed and cared for by our talented team and completed in 2018 and 2019. 
Associated Landscape Contractors of Colorado
2020 ELITE Award—Best Design/Build Project over $150,000
Richthofen Castle 
National Landscape Awards of Excellence 
National Association of Landscape Professionals
2020 Gold Award for Design Build
2020 Silver Award for Design Build
2020 Silver Award for Maintenance
2020 Bronze Award for Maintenance 
Troy Shimp Wins Colorado Homes & Lifestyles 2020 Circle of Excellence
Troy, with a true passion for design and more than two decades of experience, pushes everyone on the team to pursue excellence at every turn. 
Publications
There are smiles all around when we see Lifescape Colorado in the pages of local and national magazines. Thank you to the writers and editors who feature the great work done by our design, construction and property care teams.  
Lifescape is Named Part of the Inc. 500—Fastest Growing Businesses in the U.S. 
Avid Lifestyle Magazine
"Living it Up" 
Colorado Homes & Lifestyles
"How to Master Minimal Upkeep, Maximal Lingering" 
5280 Home
"A Landscape Architect's Advice for Maximizing Your Small Backyard" 
Sunset Magazine
"Feng Shui Brings Harmony to a Colorado Garden" 
LUXE Interiors + Design
"Outside In" 
Projects Completed
2020 was one of our busiest years to date as Coloradans looked to create a refuge at home. From intimate outdoor entertaining rooms to vast, calming landscapes, we are proud to share some of our top projects from the year.