Outside In
A CONTEMPORARY DENVER HOME EMBRACES NATURE AND MAKES THE MOST OF ITS WASH PARK LOCATION.
Written by Mikki Brammer – March 2, 2020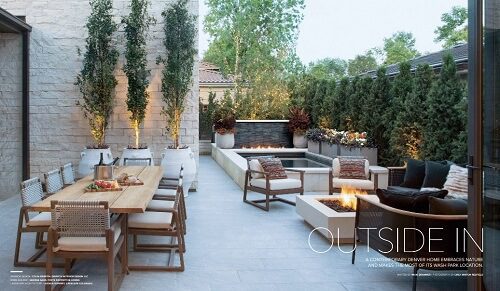 For many years, while residing in Oklahoma, a Colorado native dreamed of moving his family back to his home state. So, when a work change made it possible to return, it felt like a happy triumph. There was just one catch: The family had grown accustomed to the wide-open spaces of their property in the Sooner State, so their new home on an urban lot in the heart of Denver was an adjustment.