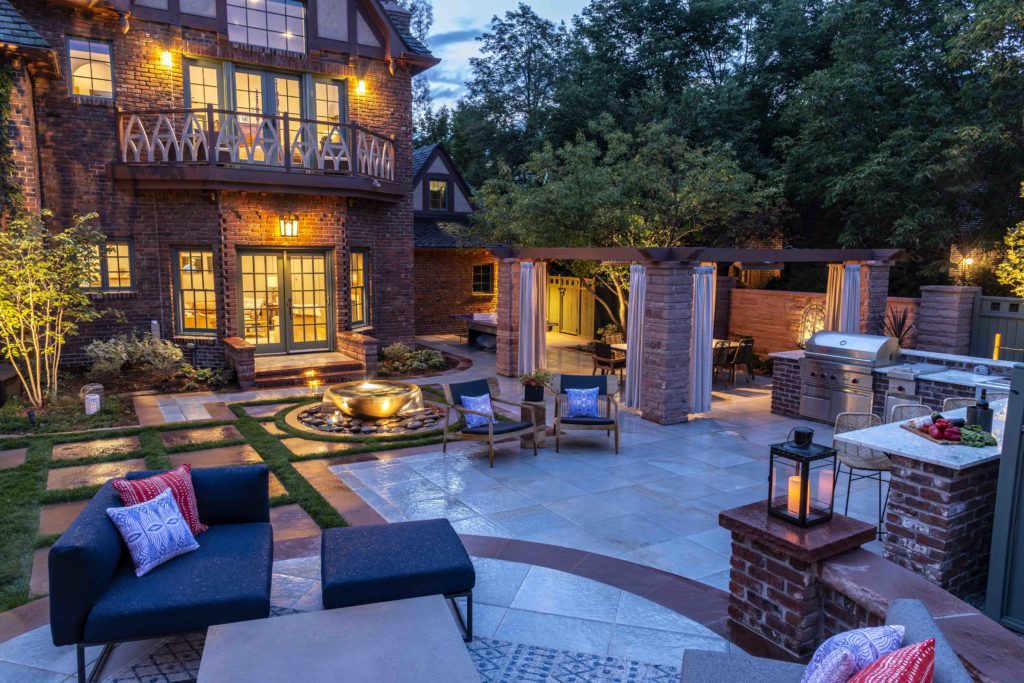 If there is one thing we have learned in early 2020—our homes are truly our shelter. And, as summer approaches, having a great outdoor space to entertain, relax and get away from it all will be more valuable than ever before.
"Outdoor entertaining, gathering and "staycations" are going to be top of everyone's list this summer," says Lifescape Colorado Executive Vice President LeAnn Ostheimer. "If you are looking to upgrade your outdoor spaces, now is the time to do it."
Whether you are on a small budget or are interested in making a larger investment, the key is to enlist the professionals who can maximize your space, create a plan for future improvements, and ensure you don't make costly mistakes.
Getting the professionals involved from the beginning has a multitude of benefits:
They know how to maximize your budget and have tools and tricks to make sure your vision can come to life.
Designing a landscape is complex. Professional Colorado landscape architects have been trained to design, plan and build under all conditions and environments—they will ensure the minimal amount of mistakes.
Professionals think in phases so you can start with a master plan and then work on one phase at a time. This can be a cost-effective solution for homeowners who don't have the full budget to do everything at once.
Whether your budget and vision are small or large, there are hundreds of ways to create the ultimate outdoor entertaining space. Below are a few ideas to get you started.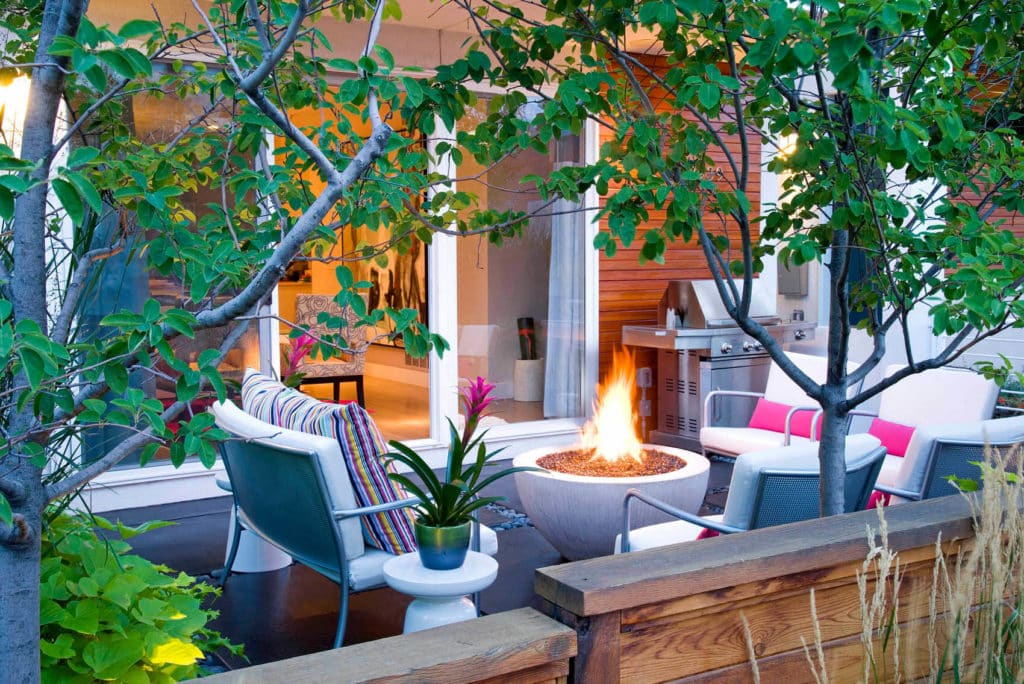 Under $10K
If you have a smaller budget, don't shy away from working with a professional. You can enlist them to help you plan and create a workable design that can be executed with a DIY approach. Here are some ideas to consider for upgrading your outdoor areas that won't break the bank.
Add a small, free-standing gas fire pit
Freshen up your perennial beds with new color
Create an edible garden to take advantage of summer's bounty
Reduce your turf and create a more sustainable, water-friendly xeric garden
Get a clean edge on your bed lines with a landscape refresh
Add planters and containers full of beautiful, colorful flowers and plants
Try staining your patio surface
Add bird feeders and other opportunities to attract wildlife
Buy a rug and throw pillows to update your outdoor space
Paint and refurbish existing patio furniture with new cushions to give it a new life
Increase curb appeal with a new mailbox or house numbers
Add outdoor LED lighting on pathways and overhead
Update tired outdoor furnishings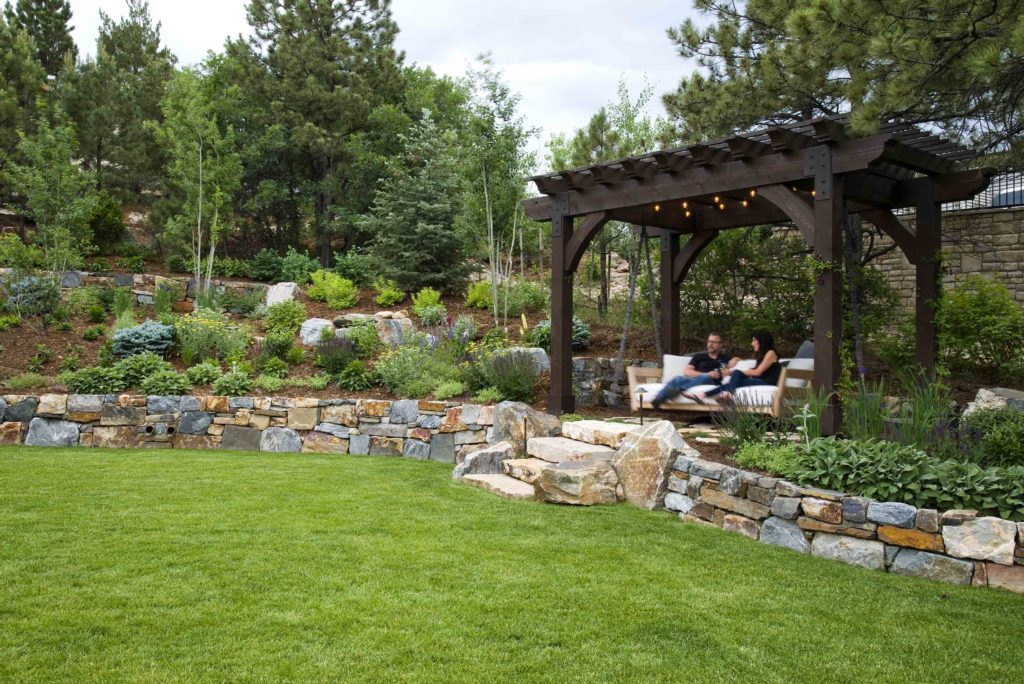 $10-$50K
At $10-$35K you will likely be using your existing infrastructure with some added elements and upgrades. Your landscape professional is essential in this budget range because we can help you find areas to save, where to spend, and create a long-term plan that phases in your vision over time.
Overlay a new patio. If you start with a good concrete slab, you can overlay a paver, tile or stone patio surface
Add a small pergola or structure to create a shaded outdoor dining space. It adds dimension and can become a great focal point for entertaining
Create an outdoor seating area with new furniture edged with perennial containers
Add a freestanding water feature
Retrofit your irrigation system with upgrades and new technology
Create a backyard oasis with the addition of fresh plants and beds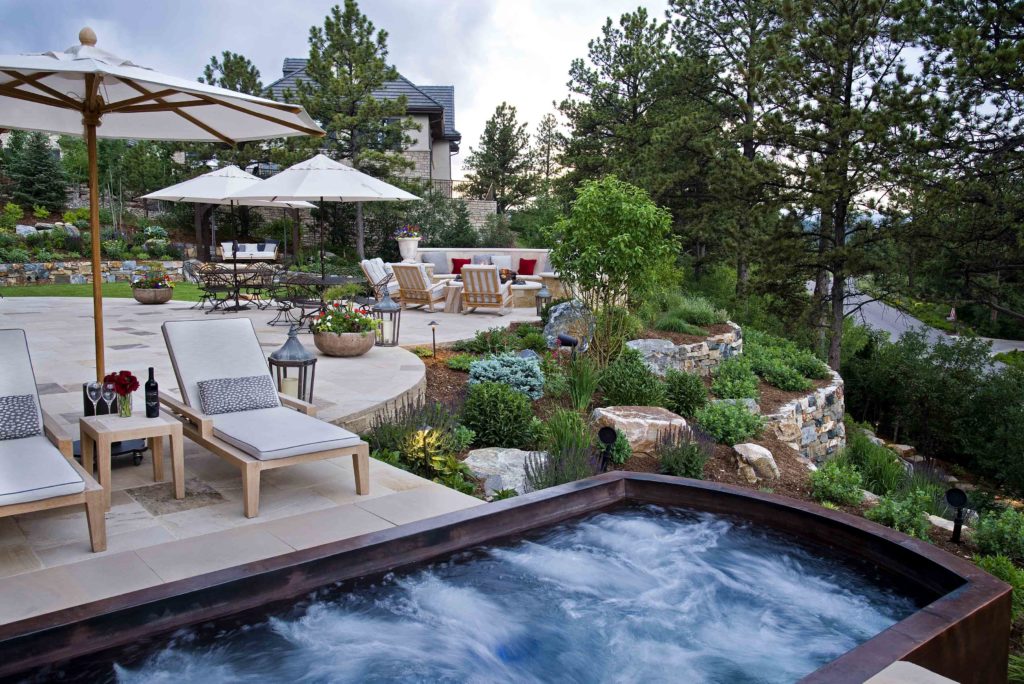 $35K+
The bigger the budget, the bigger you can dream. If you want to transform your outdoor spaces into the ultimate entertaining and gathering place, the options are endless. Here are a few of our most requested updates and upgrades in Colorado.
Outdoor kitchens with BBQ, burners, refrigerators and sinks.
Build a large outdoor fireplace, which also extends the patio season well into fall
Expand your existing patio or create additional outdoor spaces in your landscape for privacy and reflection
Install the latest outdoor A/V technology—speakers, lighting, TVs and more
Add a large water feature such as a fountain or stream
Install a lap pool or spa
Install a gaming area for beach volleyball, croquet or lawn bowling
Full landscape overhaul— Rework a large property or estate with new lush greenscapes, beds, and plants to create your dream outdoor space
Whatever your budget, vision or timeline, Lifescape Colorado is here to help. For more than 44 years, we have been Colorado's trusted source for landscape architecture, construction and property care. Contact us today at (303) 831-8310 or info@lifescapecolorado.com for a complimentary consultation.