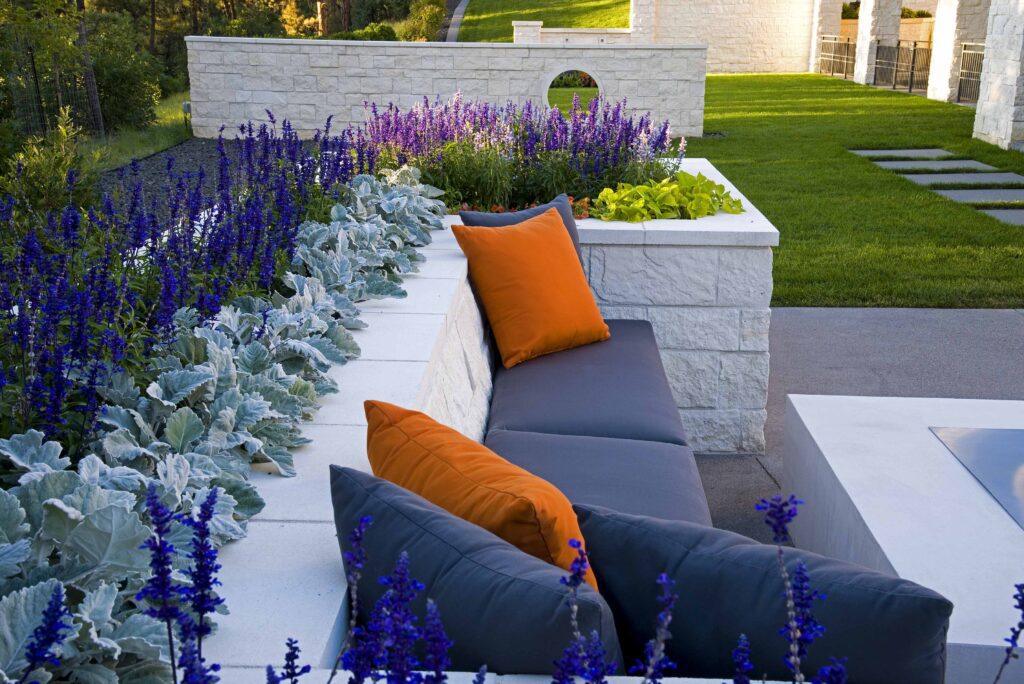 In Colorado, we covet the natural wonder of the Great Outdoors with its glorious year-round weather. It's no surprise that this passion for outdoor living shows up in the home environment. In this 24/7 world, an increasing number of Lifescape clients are requesting staycation-worthy outdoor spaces that function as wellness retreats, outfitted with high-caliber entertainment areas worthy of long afternoons outside.  
For the last three years, these functional, multi-purpose outdoor rooms have consistently remained at the top of our clients' lists. Below are our top four ways to make your outdoor environment more livable for you, your family, and friends.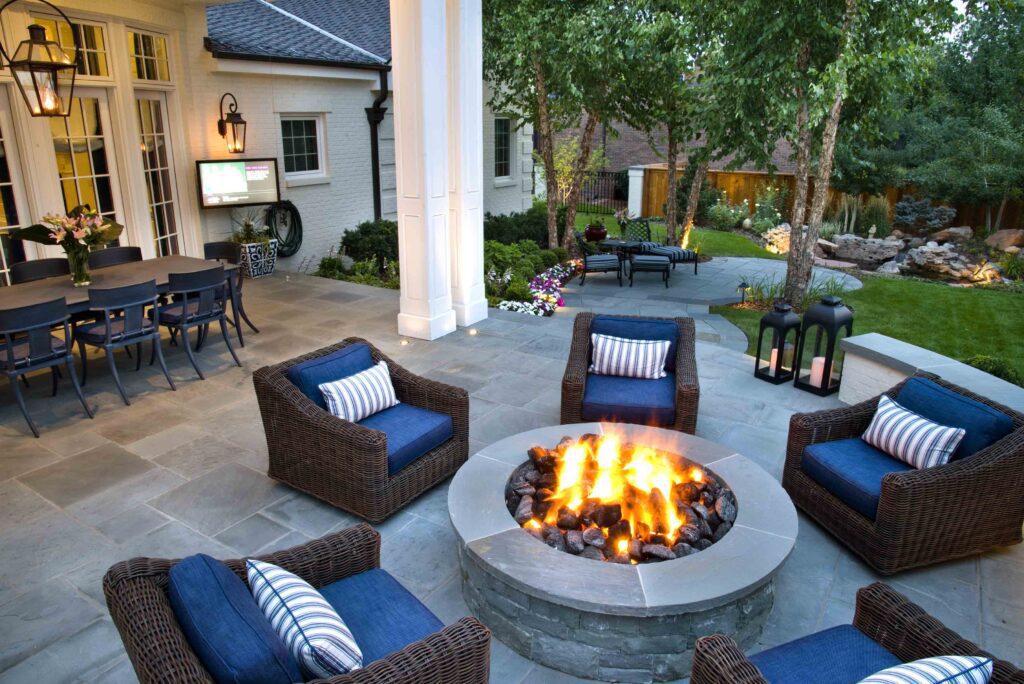 Boost Your Backyard Barbeques
The backyard BBQ is an icon of American life. These gatherings bring families together, forge great friendships, and provide an opportunity to kick back. The following details are must-haves for an ultimate backyard BBQ-ready space: 
A fire pit or fireplace 

is a Colorado essential for 

year-round 

outdoor enjoyment. 

 

Wood-fired pizza ovens are all the rage, and serve as a culinary gem for roasted vegetables, oven-baked bread, perfectly seared meat, and, of course, custom-made pizza.

 

For anyone who loves cocktail hour, a well-appointed

 bar is 

key

.

 Complete

 the space with a keg refrigerator

 and a 

wine dispenser

.

 

There's nothing like a t

ricked-out grill station with all the works—a smoker and gas burners to keep your sauces and sides at the perfect temp.

 

Mood lighting 

pulls a space together. T

he latest outdoor lighting technology is just as advanced as indoor solutions

, which means you can match the look and feel of your interior with your outdoor space, or keep it simple with elegant café lights.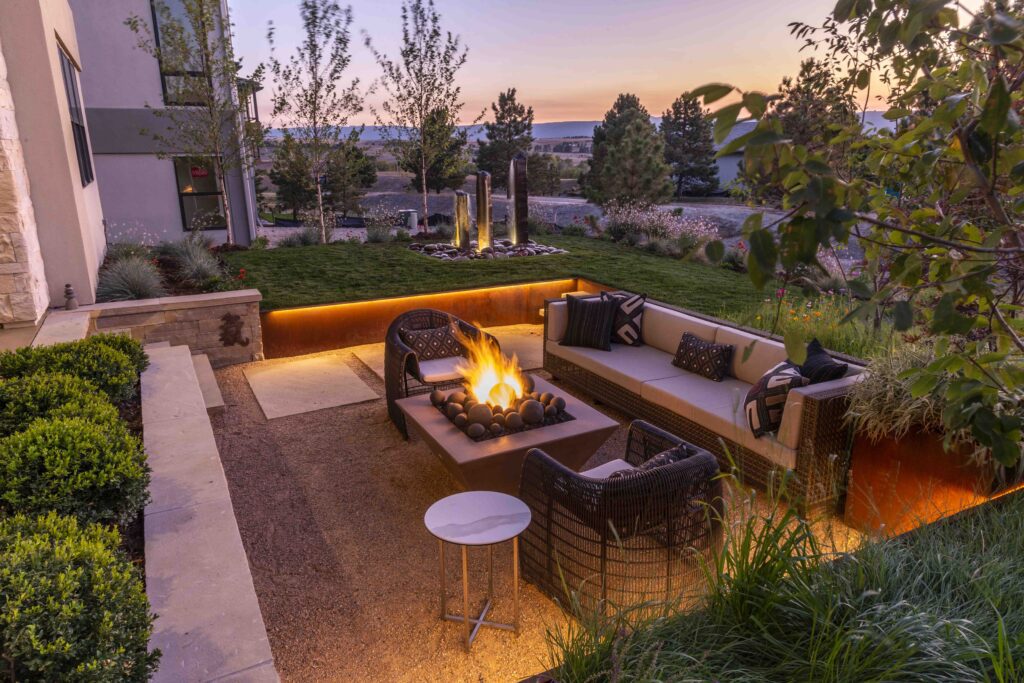 Create an Oasis for an Everyday Staycation
Our homes are a retreat from the world, and there is no better place to create an oasis than in your backyard. Inspired by luxury hotels and spas, here are our ideal elements for a staycation-worthy outdoor space:  
Soft seating is 

essential

. Think about sofas you can sink into, big, comfy chairs, or even a hammock to help you drift off 

for 

an

 afternoon nap. 

 

Cool vibe

 

tunes immediately create that vacation feel. Install a full outdoor sound system, or find an all-weather portable speaker that has enough power to fill your outdoor 

environment

 with music.

 

Create intimate rooms with decorative planters, vines, and structures. Divide

 

bigger spaces into small nooks where you can journal, rest, and rejuvenate.

 

Layers of lighting create the perfect 

staycation state of mind. O

verhead pendants, paper lanterns, string lights, and hurricanes should be incorporated throughout to create the right mood, no matter 

the

 time

,

 day or night. 

 

Incorporate water (more on that next).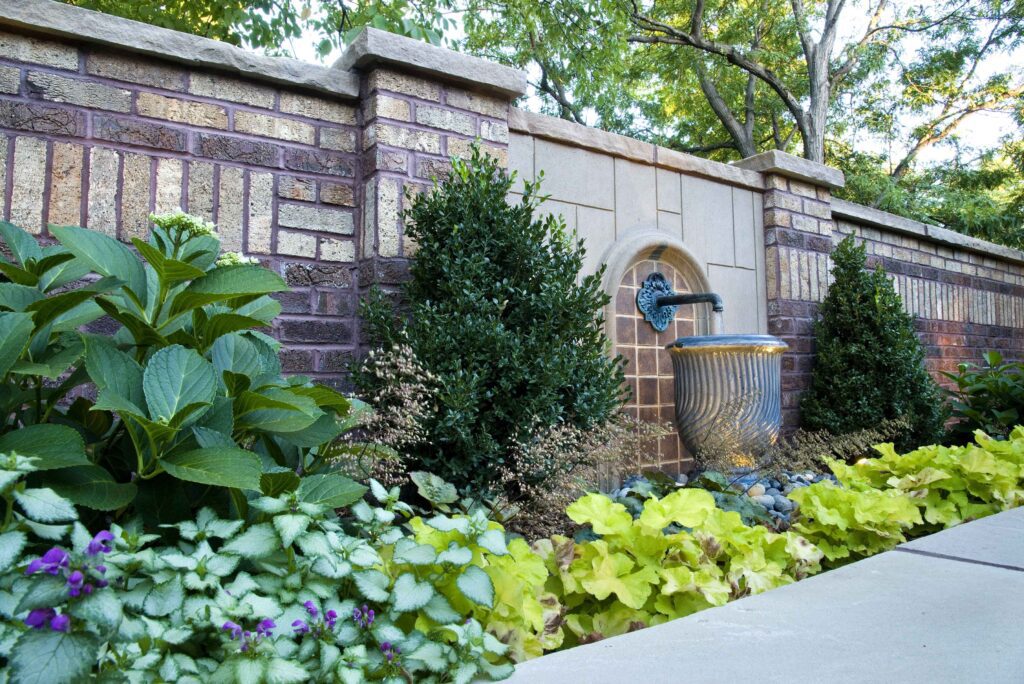 Add Water for Wellness 
The healing power of water can't be overstated as the sound of water alone has been scientifically proven to help calm stress and lower blood pressure. Here are a few of our top ways to incorporate water into your outdoor spaces. 
Fountains are the easiest and most cost-effective 

way to incorporate water

. They come in limitless shapes

,

 sizes, and styles. 

 

Rock streams and waterfalls are a favorite among Colorado homeowners. Create a meandering stream 

along paths and walkways, or near the 

edge of your deck.

 

Ornamental ponds and reflecting pools filled with colorful fish are decorative features add artistic beauty to a landscape.

 

Spas and lap pools are increasingly 

popular as Colorado's winters become 

milder

, and summers bring more heat. Make sure to look at our other Denver landscape design ideas.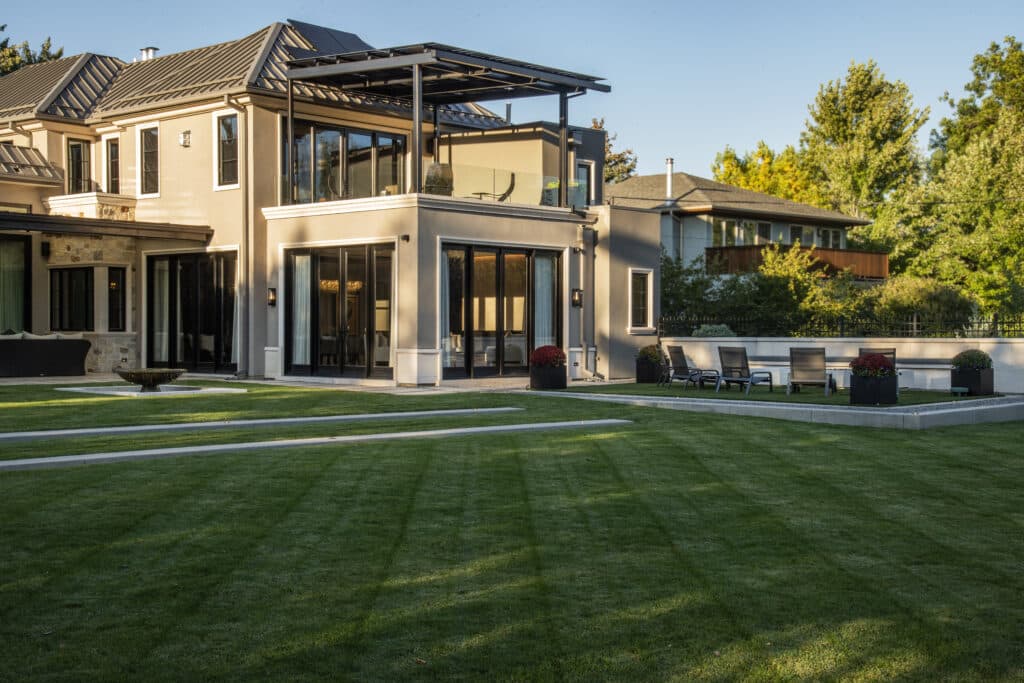 Enhance your Living Landscape
The best way to enhance your connection to the outdoors is to flood your landscape with life. Plants have been shown to boost mood, reduce stress, soothe the nerves and increase a sense of well-being. There's even a practice in Japanese, shinrin-yoku, which roughly translates "to bathe in nature." To make the most of your outdoor living areas, try one (or all) of these tips: 
A thoughtfully manicured lawn calms the eye and creates a sense of serenity. Try soft, water-tolerant grasses or, if kids and pets are a concern, resilient varieties that respond well to heavy foot traffic.

 

Green walls are a great way to immerse yourself in nature and can be used to transform views, reduce sound, and offer privacy from adjacent lots.

 

Incorporate both annuals and perennials for a changing landscape. The annuals spray your yard with pops of color—tulips in spring, salvia in summer, ornamental kale in fall—while perennials transform throughout the year.

 

The benefits of a vibrant outdoor space aren't limited to being outside; they can add just as much joy to looking outside. Your living landscape shapes the sunlight, colors, textures, privacy, and movement you experience from every window, balcony or outdoor patio. 

 

Finally, plan for the activities you 

most 

enjoy, be that gardening, dining, playing or resting. Our comprehensive design and maintenance services ensure that you can spend as much, or as little time working on your outdoor scape as you choose.