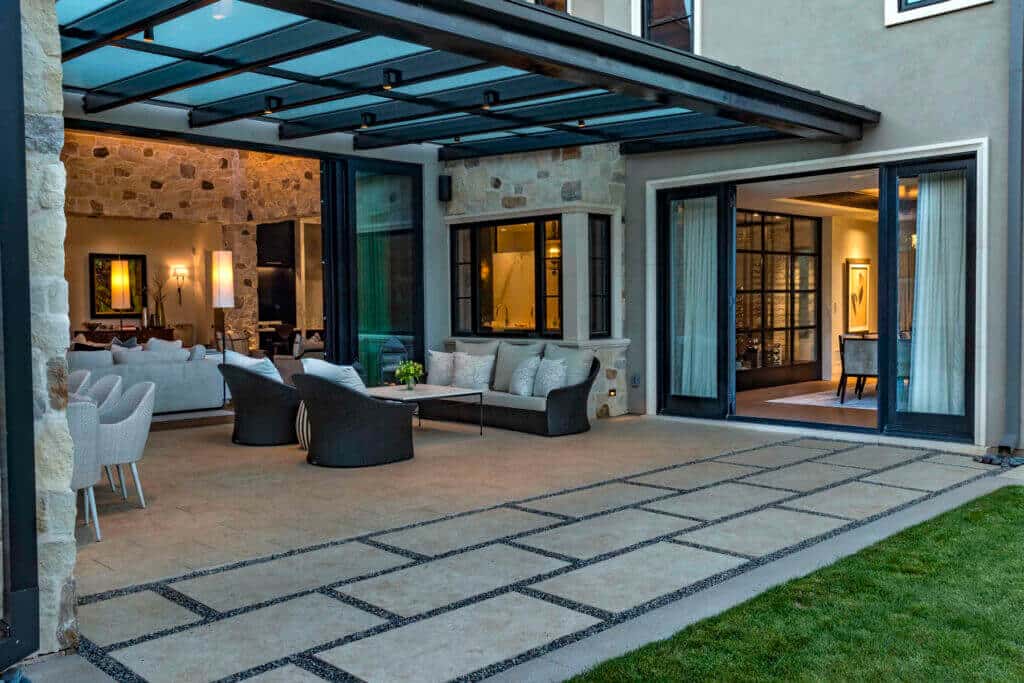 How one enjoys outdoor living is as unique and individual as their lifestyle. Do you enjoy big splashy summertime parties or more intimate evening get togethers? Perhaps you prefer dining outdoors and enjoying the beautiful Colorado skies. Maybe you just want a quiet space for some alone time. There is something for everyone, but navigating the options can be a challenge.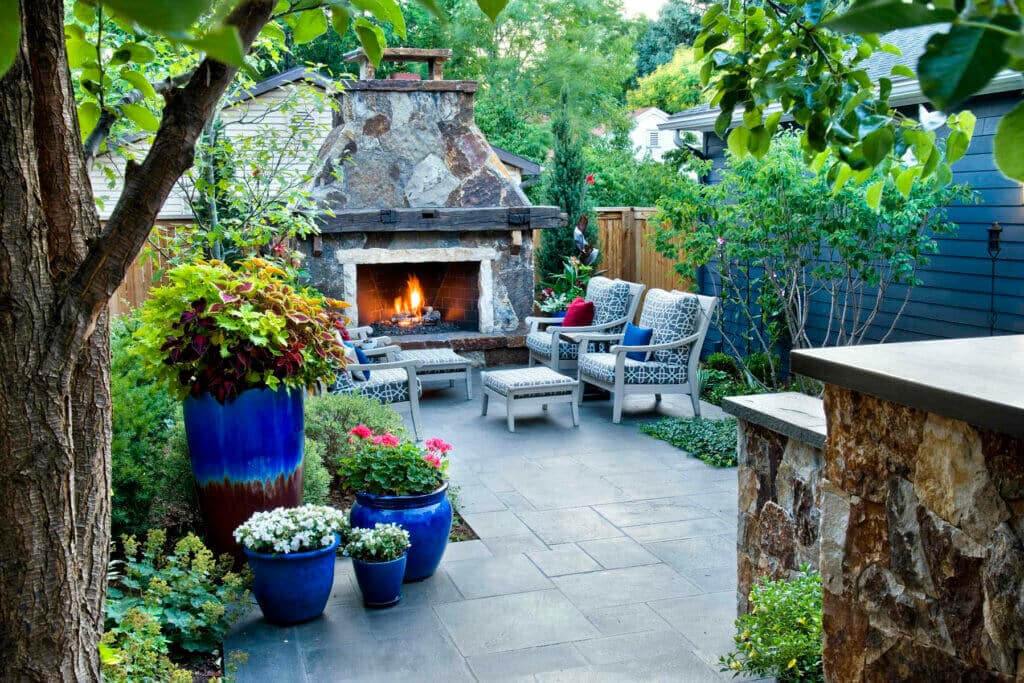 Living Areas
From a stylish patio to a fully integrated indoor/outdoor living room, the options are unlimited for outdoor living and entertaining. A well designed outdoor living space will pull together creative lighting, furniture, hardscape and the latest in outdoor audio/visual technology. Enjoy evenings around a cozy fire pit or warm summer nights watching outdoor movies while staying comfortable with a cooling system. Relaxing in a plush seating area under a beautiful pergola may be your idea of a perfect evening outdoors.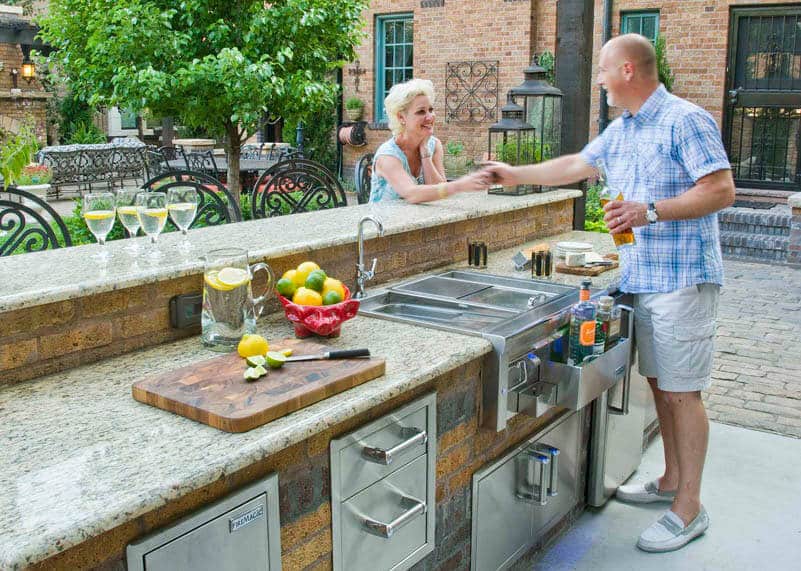 Outdoor Kitchens
Do you love outdoor cooking and dining? Large or small, when properly designed and executed, an outdoor kitchen will add positively to both your lifestyle and your property value. With the latest gourmet appliances, you can enjoy a state-of-the-art kitchen in your own backyard. Go for a sleek, stainless-steel stove and beverage fridge, or try a stone pizza oven and fire pit for a more organic feel. There is a grill, griddle or fireplace for every taste!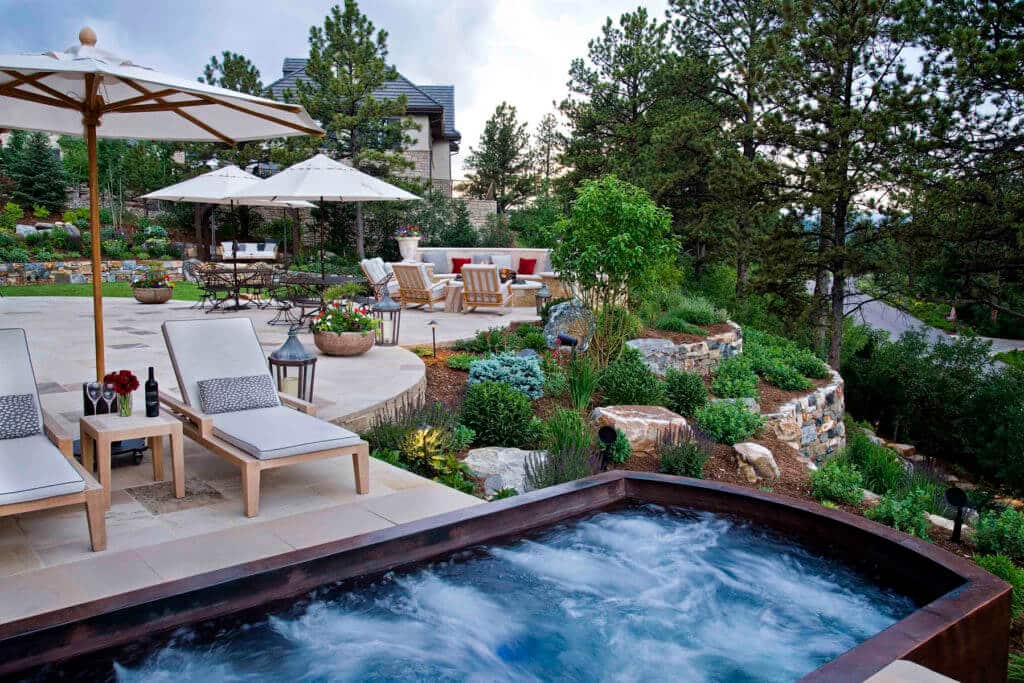 Sparkling spas and cool custom pools
Nothing gets a party started like a well-crafted water feature. From bubbling fountains to a festive pool, family and friends alike will enjoy the cool and refreshing effect of water. Carefully designed to integrate into your landscape with beautiful pavers, hardscape and furniture, a custom spa, pool or fountain will create the oasis of your dreams.
Consult a designer
The options for outdoor living can be overwhelming. To assure a high quality design, a smooth install process and an end product that will suit your lifestyle for years to come, be sure to consult a professional. A qualified designer can help you create an outdoor living area that accommodates your style and budget. Contact the outdoor design experts at Lifescape to get started!