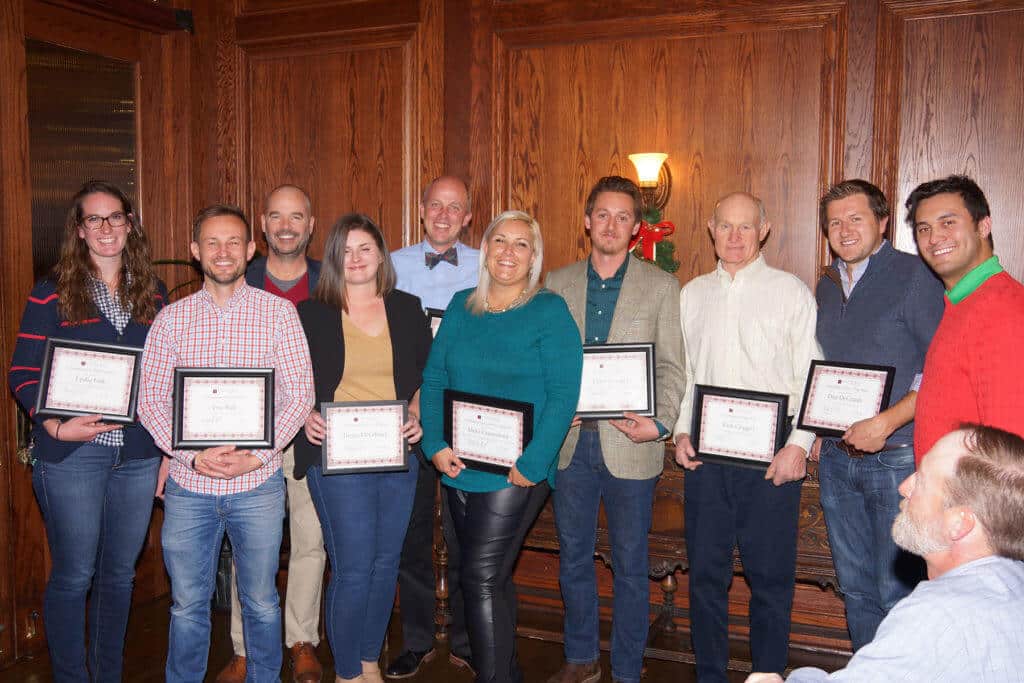 Lifescape recently held its annual holiday party, but added a distinct new twist to the festivities this year – the Inaugural Lifescape Awards presentation. The Lifescape Team was asked to vote on various categories of service throughout the year and the winning Team members were recognized and honored for their achievements at the event. Some categories had single recipients while other honors were split between multiple Team Members. Congratulations to all who received honors and to all of our great Lifescape team members for extraordinary work this year!
Here are the highlights:
Outstanding Customer Service – Aleks Comerford (Office Manager)
This award goes to the team member who provides the best Customer Service to both our internal and external clients. Aleks handles all clients and employees in the most positive and professional manner and does so with a smile. Congratulations, Aleks!
Company MVP – Brant Zirker (Construction Project Manager – 8+ years) & Colin Hempel (Maintenance Production Manager)
This award went to two Lifescape employees who were voted as consistently demonstrating support of Lifescape's values, internal or external customer support, and maintaining high performance standards. Brant always does a great job and makes clients happy. Colin tackles a lot of behind scenes work and is always striving to make us better. Thanks to both of you for representing Lifescape at its best!
Excellence in Maintenance – Lydia Faulk (Garden Manager)
This award was presented to the Maintenance Foreman who consistently displays their safety awareness, maintenance skills, and leadership throughout the year. Lydia is always ready with a positive attitude, maintains a high level of quality and is definitely a leader in the field. Thanks Lydia!
Craftsman of the Year – Rick Goggin (Construction – 25+ years)
This award was presented to the Design-Build Foreman who consistently displays their safety awareness, craftsmanship skills and leadership throughout the year. The work Rick does is incredible. He recently completed a mini-lake for a client in their back yard! Thanks for your hard work this year Rick!
President's Club
This elite category was not determined by vote, but honored those with outstanding performance in Landscape and Enhancement Design. Dan Degrush (Senior Landscape Architect – 11 years), Tonya McGibney (Production Designer – 11 years) and Eric Ball (Maintenance Business Development) all achieved this milestone and we appreciate their example and accomplishments!