While the temperatures are warming up in Denver, the average evening temperatures in May are still in the 40s and low 50s. To extend the enjoyment of your outdoor living space into the evening hours, consider adding a fire feature to your landscape.
Fire Feature Trends of 2018
When it comes to choosing a fire feature, Colorado homeowners have several options. Here are several trends of 2018 that will enhance the ambiance of your outdoor living area and provide a comfortable setting on chilly spring evenings: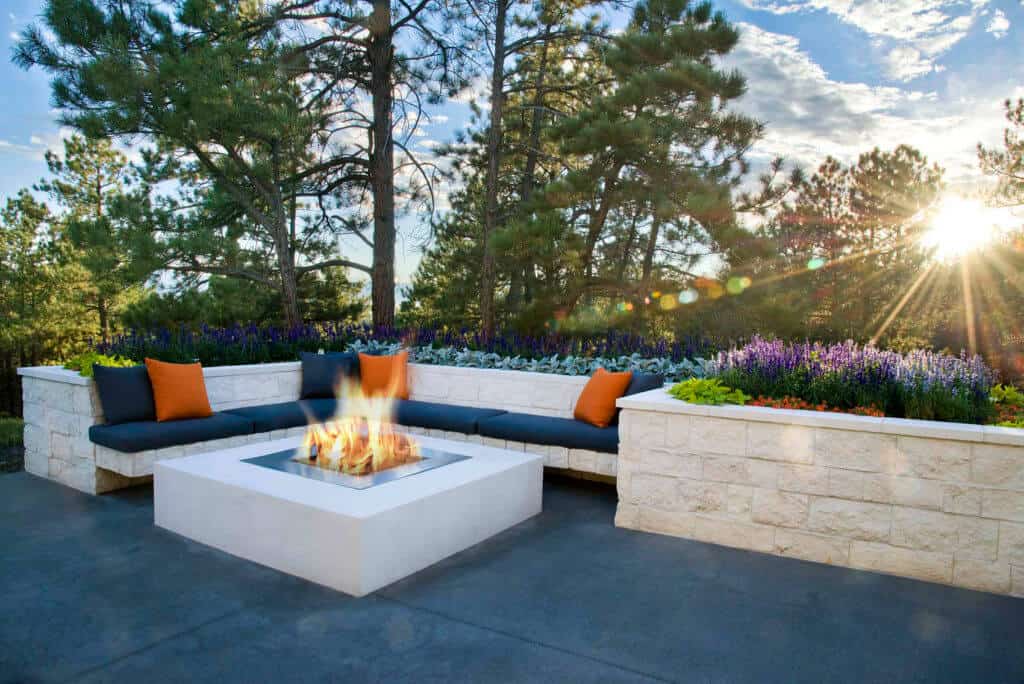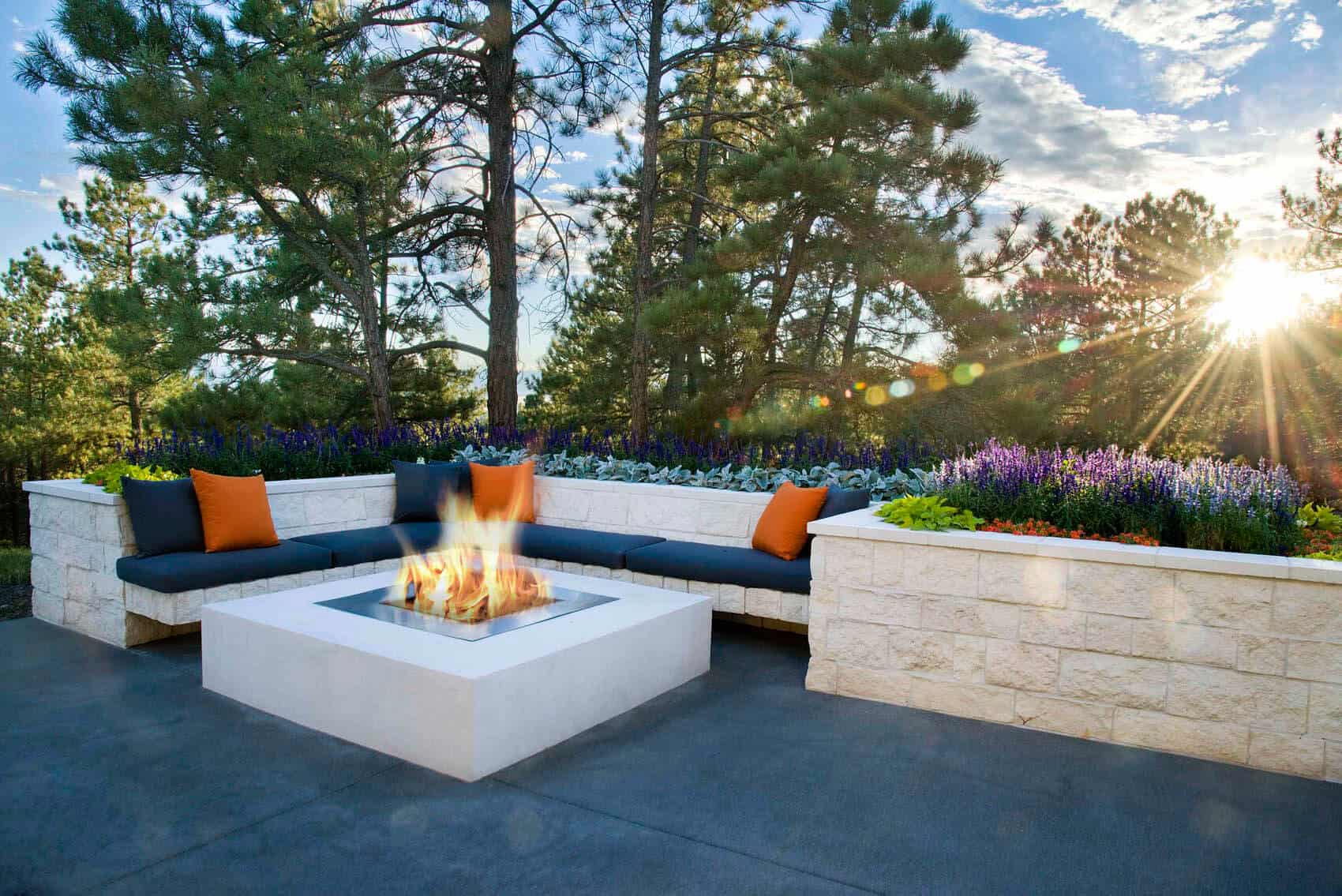 Multifunctional Fire Pit and Seating
Even a difficult backyard can become functional with the addition of a fire pit. If there is a part of your landscape that requires a retaining wall to protect and holdback unstoppable soil, a popular trend has been to place a patio and fire pit next to the retaining wall. Hardscaping materials can be used to create a natural look and add a focal point to your landscape.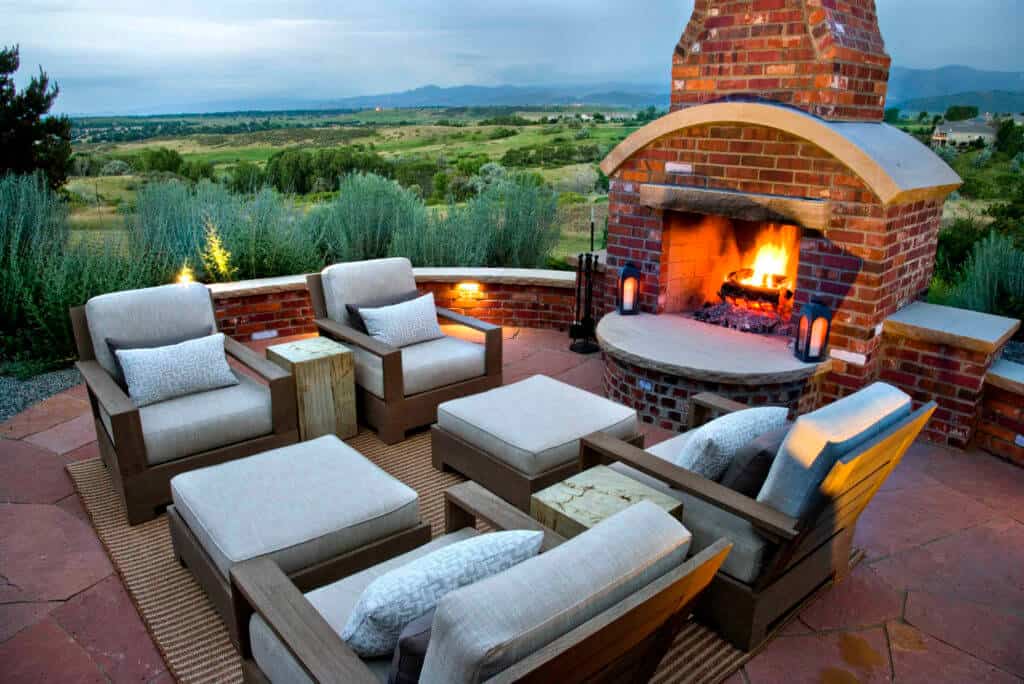 Outdoor Fireplace that Pays Homage to the Landscape
Adding a fireplace to your outdoor living space can create a sanctuary that celebrates the Colorado landscape. Incorporate materials that blend in with the landscape to create a fire structure that adds warmth without taking away from the stunning scenery.
Frameless Outdoor Fireplace
If you prefer a modern and sleek look, consider adding a frameless fireplace to your outdoor living room. While there's nothing new about a frameless fireplace (they've been around for decades), you can now find a variety of colors and materials to make your fireplace stand out and accommodate any design vision.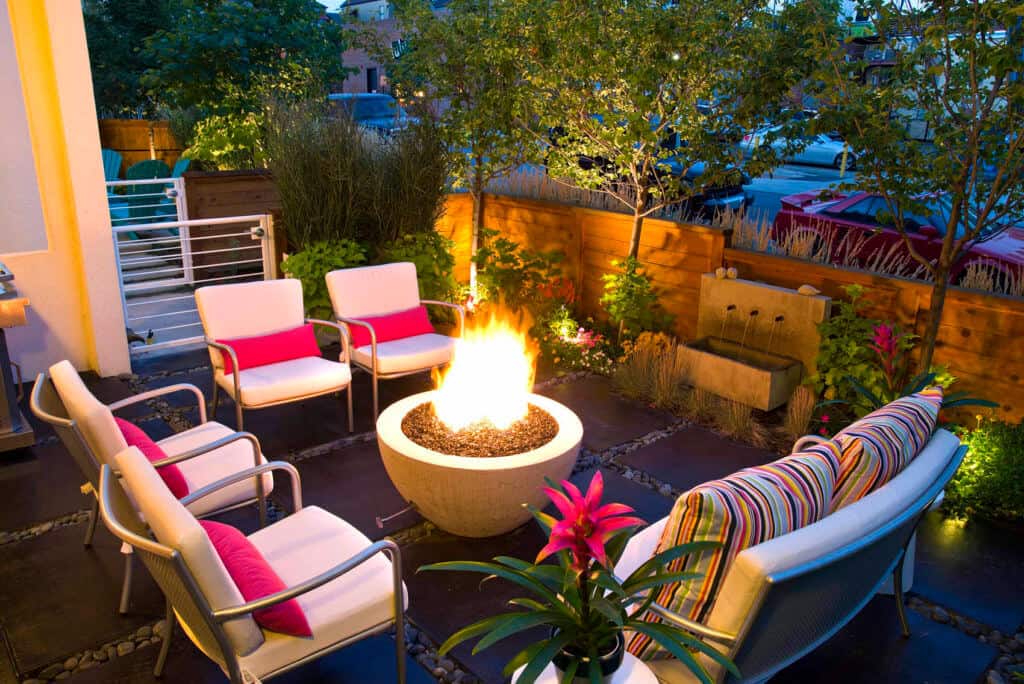 Gas Fire Pit Table
A cost-effective solution for adding warmth to your outdoor space is to incorporate a gas fire pit table. Fire pit tables come in a variety of styles to compliment your design and outdoor decor. Gas fire pit tables rely on propane or natural gas as a heat source, so you'll want to choose a table that conceals the propane tank or gas connection.
Adding a fire feature to your yard will help to create a point of interest, define your landscape, and invite your guests to sit down and stay a while. Let us help you turn your fire feature ideas into a reality. Contact us now to learn more about the fire feature trends of 2018 and our Lifescape experts will help you find the best solution for your landscape.