Our team at Lifescape Colorado is passionate about improving Colorado landscapes and conserving our planet's resources, and this is evident through the active role that we play in our community. We've been a part of the Colorado landscape industry for more than 40 years, and many members of our team serve in leadership positions for local and national trade organizations.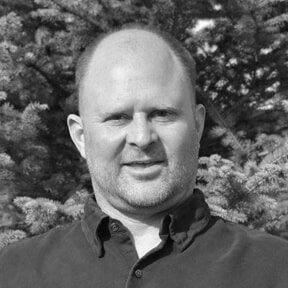 Congratulations to Mike Ransom, New President of the ALCC
We're proud to share that Mike Ransom, Construction Division Manager for Lifescape Colorado, was recently named President of the Associated Landscape of Colorado Contractors. For more than 50 years, this trade organization has been serving Colorado's landscape community and providing a wealth of information to homeowners and property managers throughout the state. ALCC is passionate about sustainability and promoting responsible use of water and other resources, and environmental stewardship is something we also feel strongly about at Lifescape Colorado.
As President of ALCC in 2018, Mike looks forward to increasing the awareness of all that the trade organization offers to its members and the community. From continuing education opportunities at conferences such as the upcoming ProGreen EXPO a prominent green industry conference in the West on February 13 to promoting career opportunities to high school and trade school students through our Landscape Career Pathways project, the ALCC offers a lot of value to members and community residents alike.
Mike has more than 20 years of experience in the green industry and has been a part of the Lifescape Colorado team since 2010. We're grateful to have talent like Mike on our team, and we want to congratulate him on the well-deserved opportunity to serve as President of ALCC this year.
Contact us at Lifescape Colorado to learn more about our active role in the green community in Colorado.