When it comes to creating an exceptional landscape, some of the first features that come to mind are plants, trees, shrubs, and hardscapes. However, lighting also plays an integral role in enhancing the ambiance and functionality of your outdoor spaces. We incorporate many of the design principles from our landscapes into our lighting designs, such as layering, points of interest, and themes.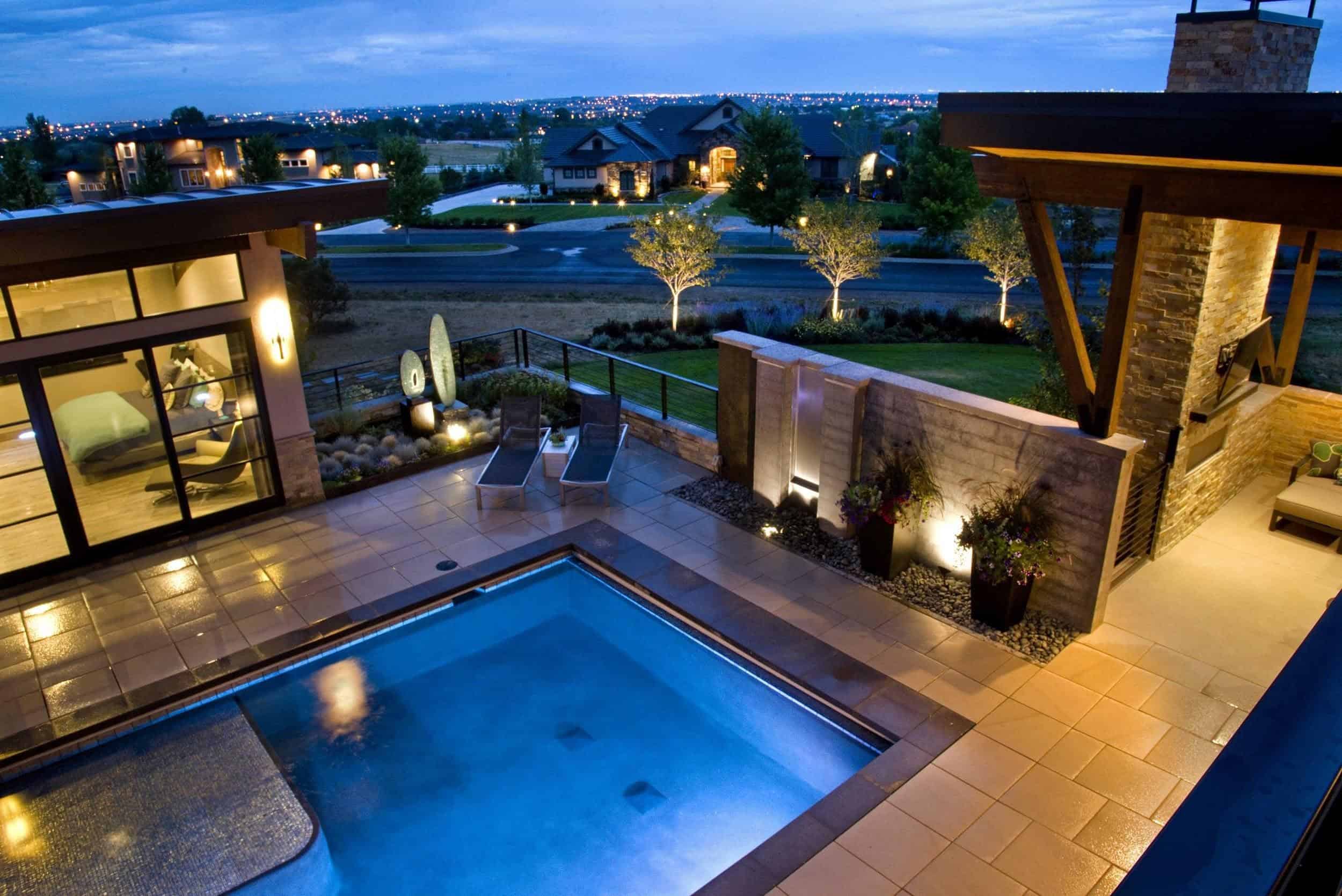 How Lighting Enhances Outdoor Ambiance
Exterior lighting should go beyond a bulb by the front door. The strategic placement of outdoor lighting will create a mood, enhance landscape features like prominent trees or hardscapes, and increase the functionality of your space. Lighting can create a peaceful, zen-like oasis or an energizing entertainment space. It helps extend outdoor living and entertaining long after the sun goes down and increases safety by illuminating dark areas, stairs and walkways.
Energy-saving Outdoor Lighting
Our lighting designers use a variety of low voltage outdoor lighting solutions to illuminate a landscape. Being green-friendly and focused on sustainability, we use LED lighting fixtures as they're energy efficient, provide warm white light and come in many designs.  New low voltage lighting transformers have the technology to offer zoning features, colored lights and easier control capability.  We can even connect everything to your home automation system or smart phone.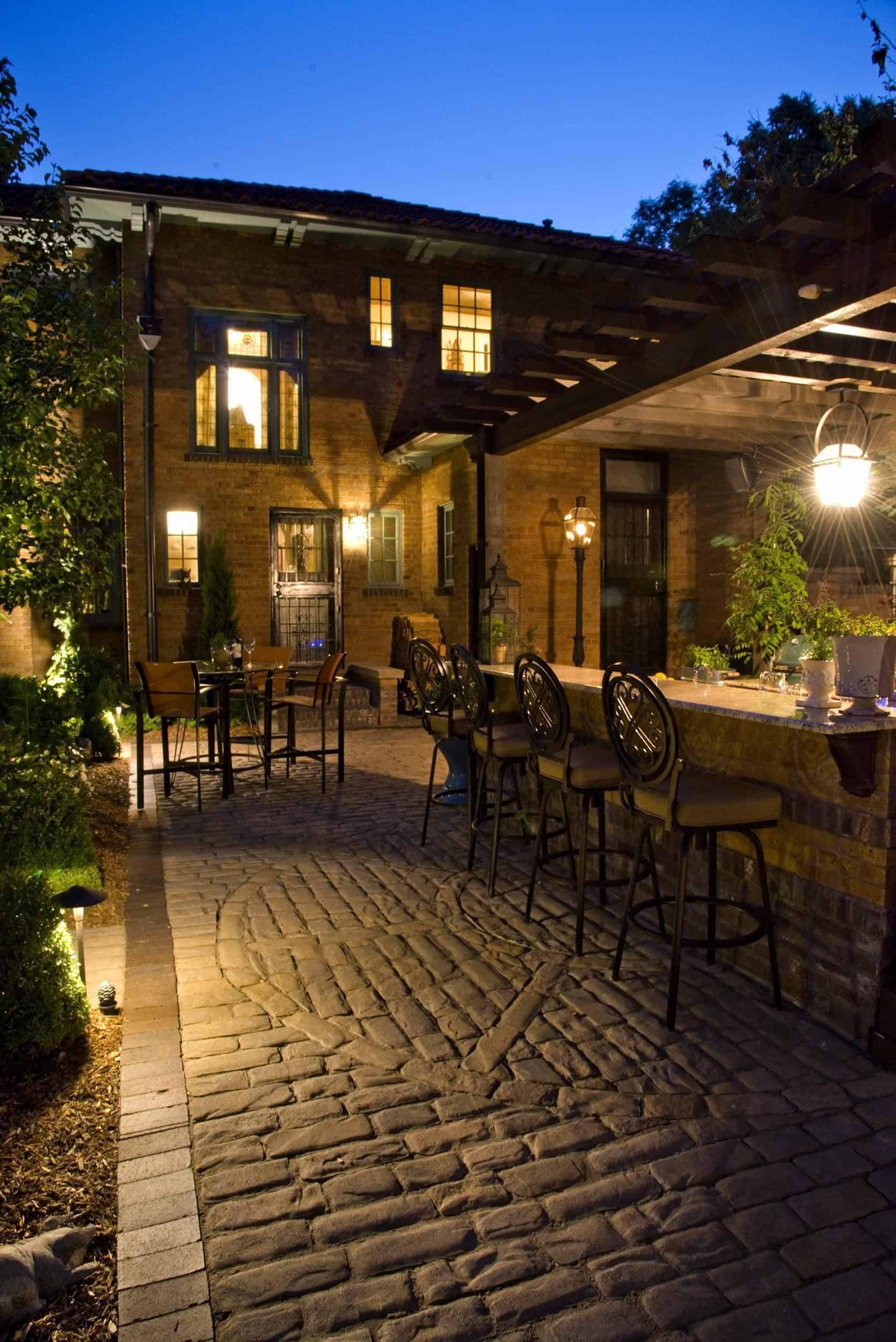 Add beauty, value, security and functionality
Layer lighting. Just as we use a variety of layers and textures with your landscape design, our lighting designers suggest combining low lights, spotlights, overhead lights and water feature lighting. This layering effect will add visual interest and bring your landscape alive at night.
Illuminate pathways and stairs. Lighting pathways and stairs help create a point of interest in your landscape and improve safety after dark. If you're considering adding a patio or pathway to your landscape, it's smart to take outdoor lighting into consideration at the beginning to create a seamless look.
Add overhead lighting. Create a magical outdoor space by moon lighting or uplighting. Our designers can help you choose a lighting solution that will compliment your unique outdoor space and enhance outdoor ambiance and entertaining.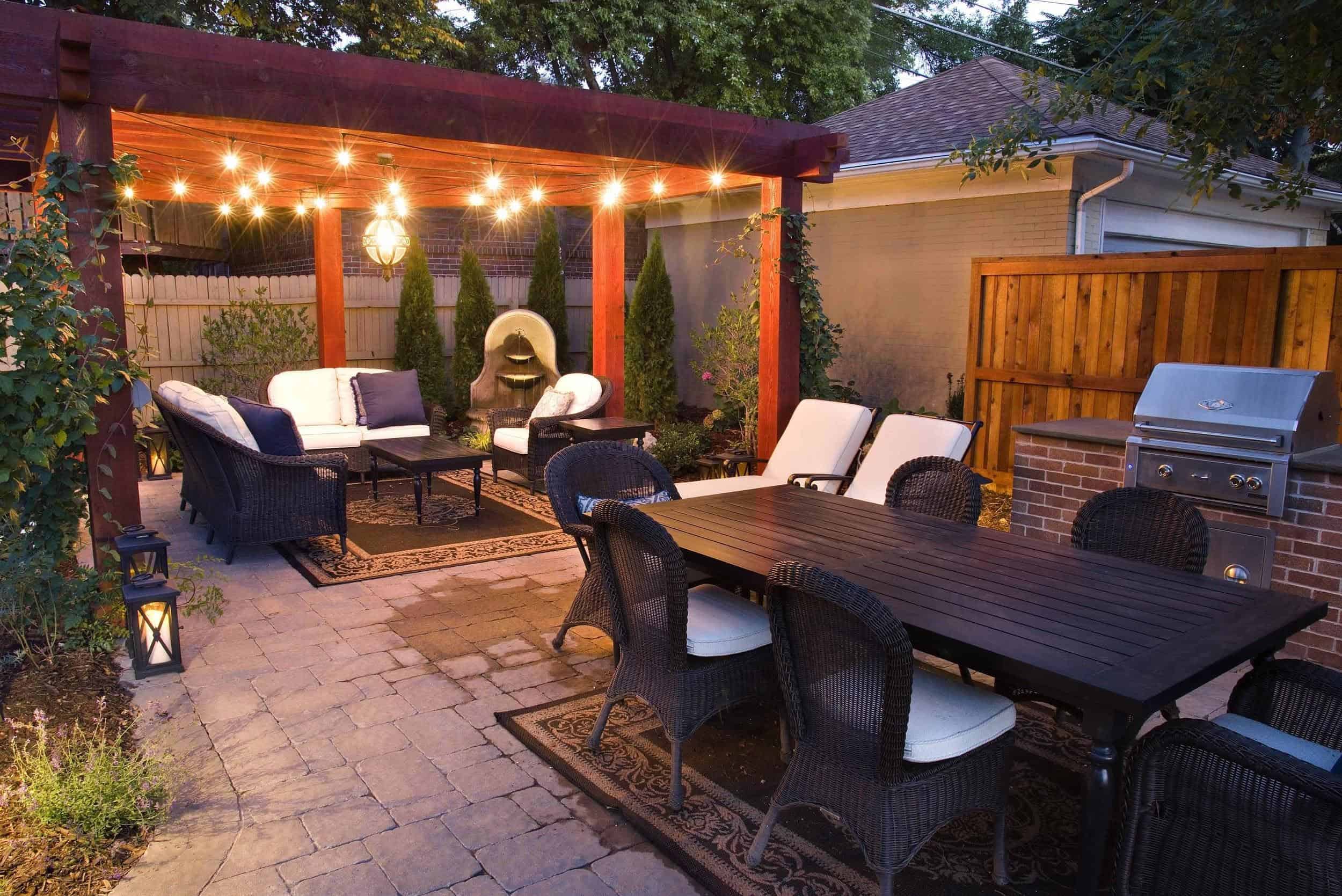 Contact us at Lifescape Colorado to learn how we can enhance your landscape with lighting and design outdoor entertaining spaces that can be enjoyed long after the sun goes down.