With cooler weather ahead, many of the plants in your landscape will be going into dormancy for the season. Now is the time to start planning for late fall garden preparations that will help your landscape flourish with fewer pests and diseases come spring.
Here are several ways that our landscape professionals at Lifescape Colorado can set your fall garden up to thrive come spring:
Clean up.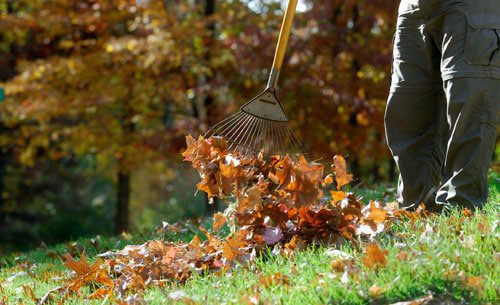 The experts at Lifescape Colorado carefully clean grounds and gardens to prevent pests and disease from over-wintering. Removing pest-ridden plants and debris is a top priority. We identify problem foliage and can often save plants by removing diseased parts. Dead annuals should be removed and composted, assuming they show no signs of pests or disease.
Water trees and shrubs.
Stick to the recommended watering schedule for trees and shrubs while temperatures remain above freezing. The moisture that your trees and shrubs receive in late fall will be beneficial as they head into dormancy.
Aerate and Fertilize.
Late fall is a great time to have your lawn aerated to allow for better penetration of water, oxygen, and fertilizer. Within 48 hours of having your lawn aerated, our experts apply an appropriate fertilizer carefully selected for your landscape needs.
Cut back perennials.
As color fades, our maintenance experts cut back perennials and add a layer of organic mulch to protect them from harsh winter temperatures. Evergreens and ornamental grasses will provide welcomed color and texture throughout the winter months until the perennials awake again in the spring.
Protect vulnerable plants.
Some plants in your garden will need extra protection during the winter months. For example, a wind-blocking structure can be used to protect small evergreen plants. Giving roses and bulbs an extra layer of mulch will help them to thrive come spring. The Lifescape professionals know your landscape and how to protect your vulnerable plants from the winter weather in Colorado.
Contact Lifescape Colorado now to start planning your winter landscape preparations.  Learn more about our year-round landscape maintenance services!