LANDSCAPES is the signature event for the
National Association of Landscape Professionals.
Every year, this is the largest, most anticipated landscape and lawn care industry experience and we're proud to announce that Lifescape Colorado has won a Grand National Award for our work on the Polo Club Villa project!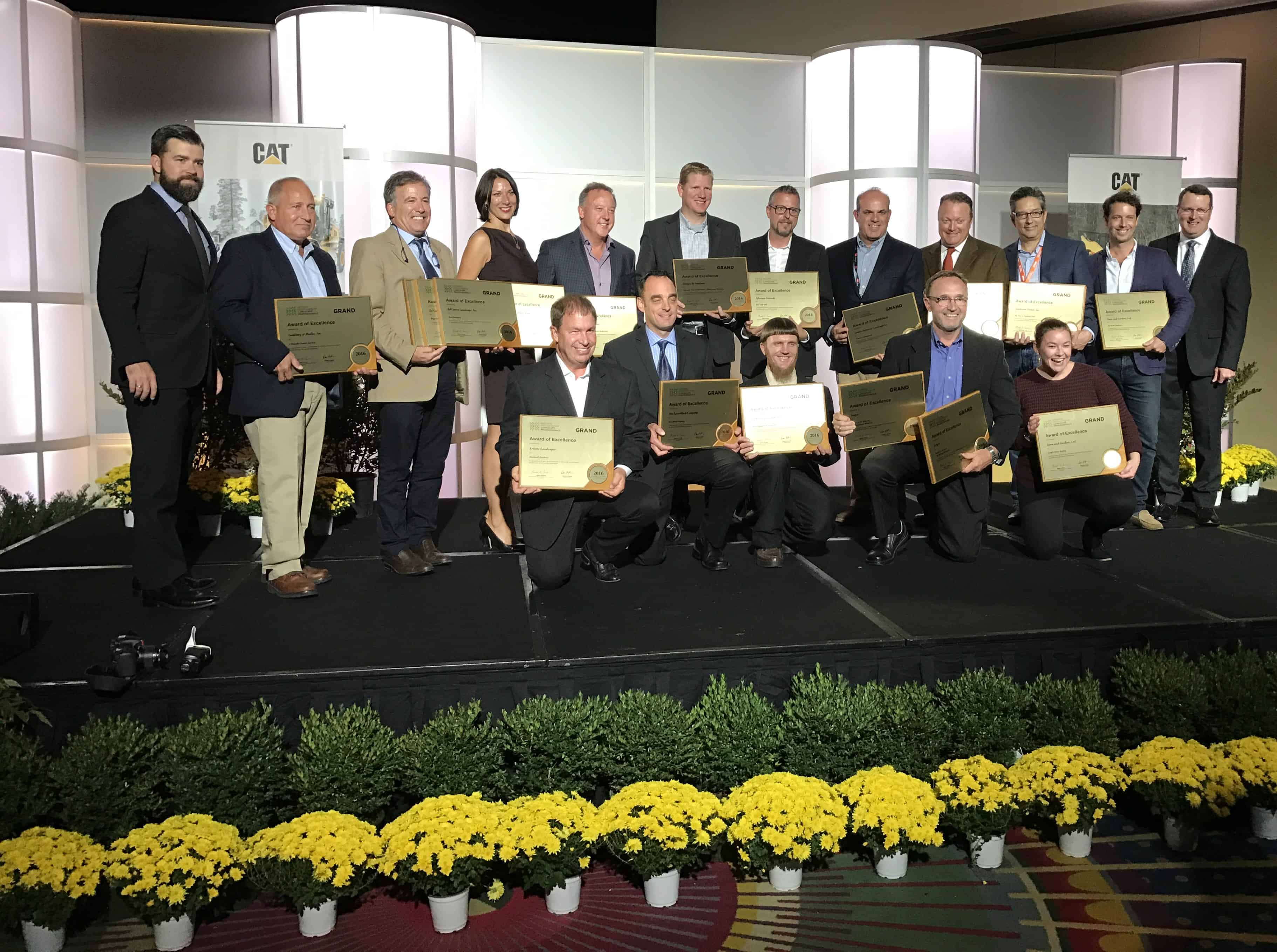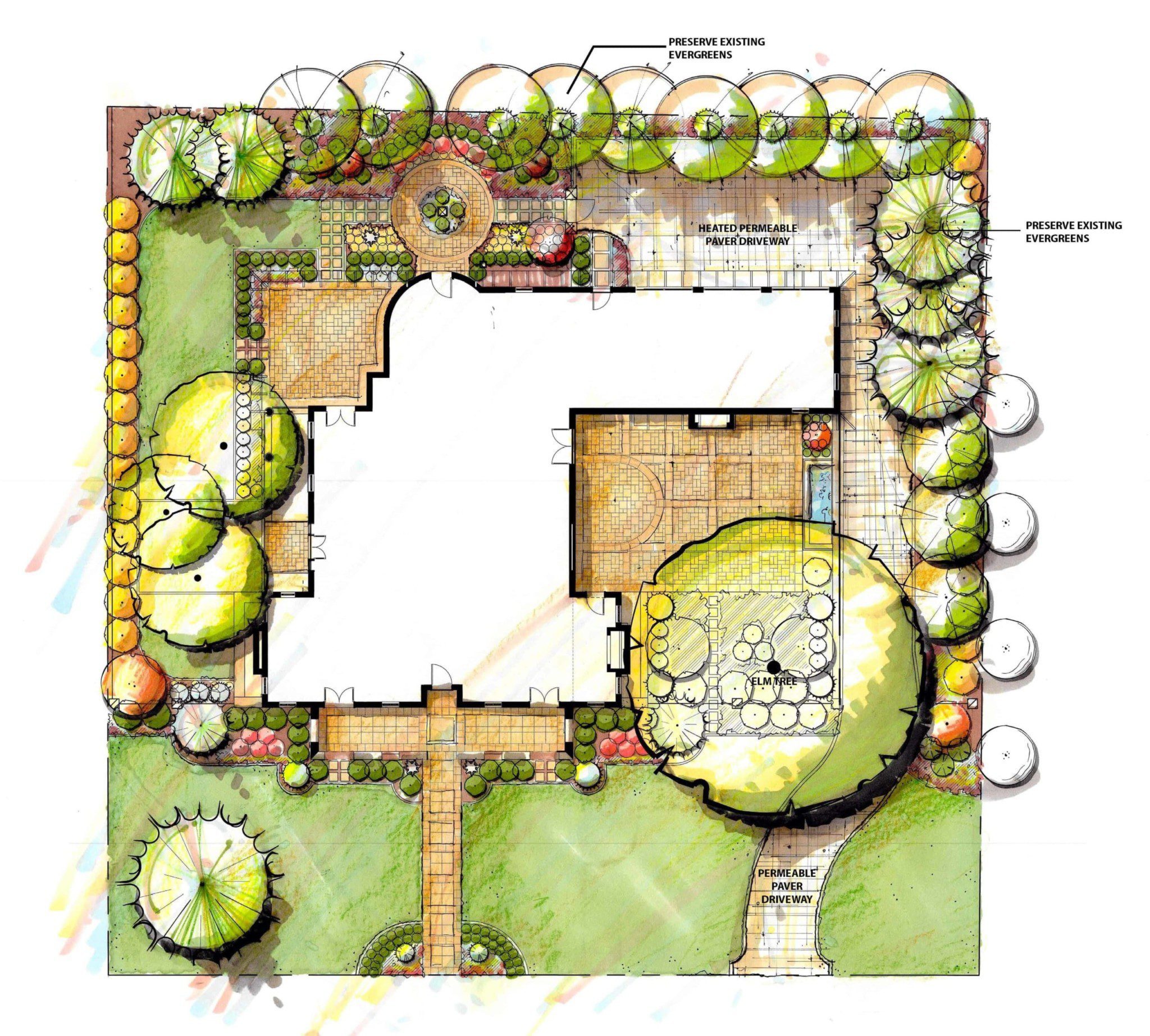 Troy Shimp was the landscape designer and he faced the challenge of preserving a 50' mature spruce and specimen elm tree already on site as well as providing sustainable paths for water to travel without disrupting the classical landscape intended to mimic an Italian villa on a half-acre lot.
Shimp worked with other experts at Lifescape and designed a classical style landscape with statement pieces throughout the yard with a permeable paver driveway to preserve the trees.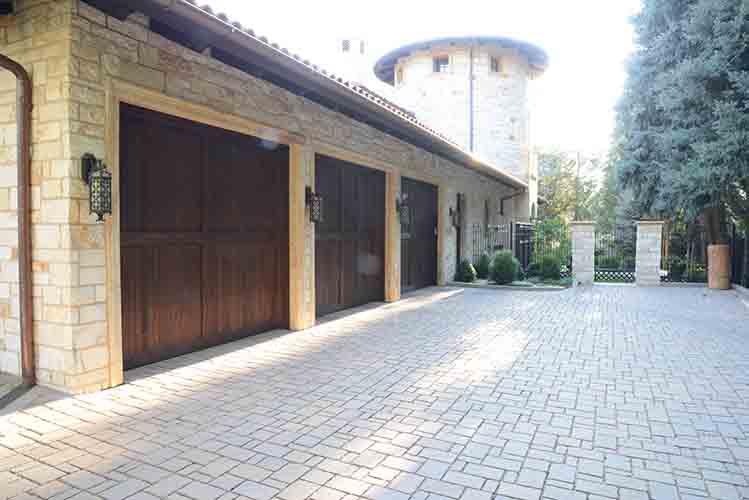 The roots of several large spruce trees were directly under the proposed driveway location. To add to the complexity, the homeowner requested the shady portion of the driveway to be heated with a snow melt system.
A certified arborist approved as the Lifescape crews exposed these roots with careful hand shoveling and pressurized air, then designed a special bracing system for additional support. The pavers were specially tumbled to match the home's architecture with an instant aged effect and four years later, the trees are still healthy.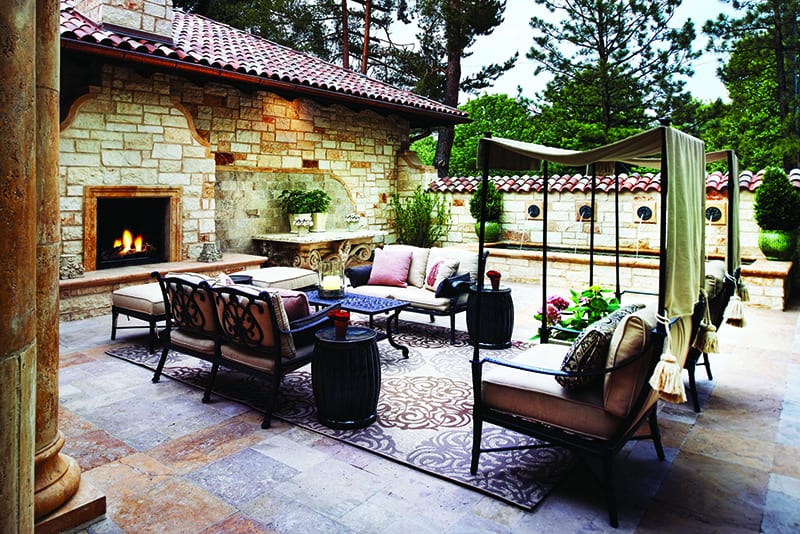 The small lot for the large home provided challenges and the flat lot needed a drainage system for heavy rains. Dry wells were constructed to manage excess water while a beautiful fountain incorporating antique tiles complements the fireplace in the courtyard. The courtyard's tri-color tiles complement the driveway, creating a sense that it has always been.
This properly scaled landscape created perfect harmony with the home's old world architecture and we're happy that Troy Shimp has been recognized for this work. We at Lifescape proudly treat every project with this award-winning concentration and care to ensure the client gets everything they want while creating a beautiful solution that's sustainable.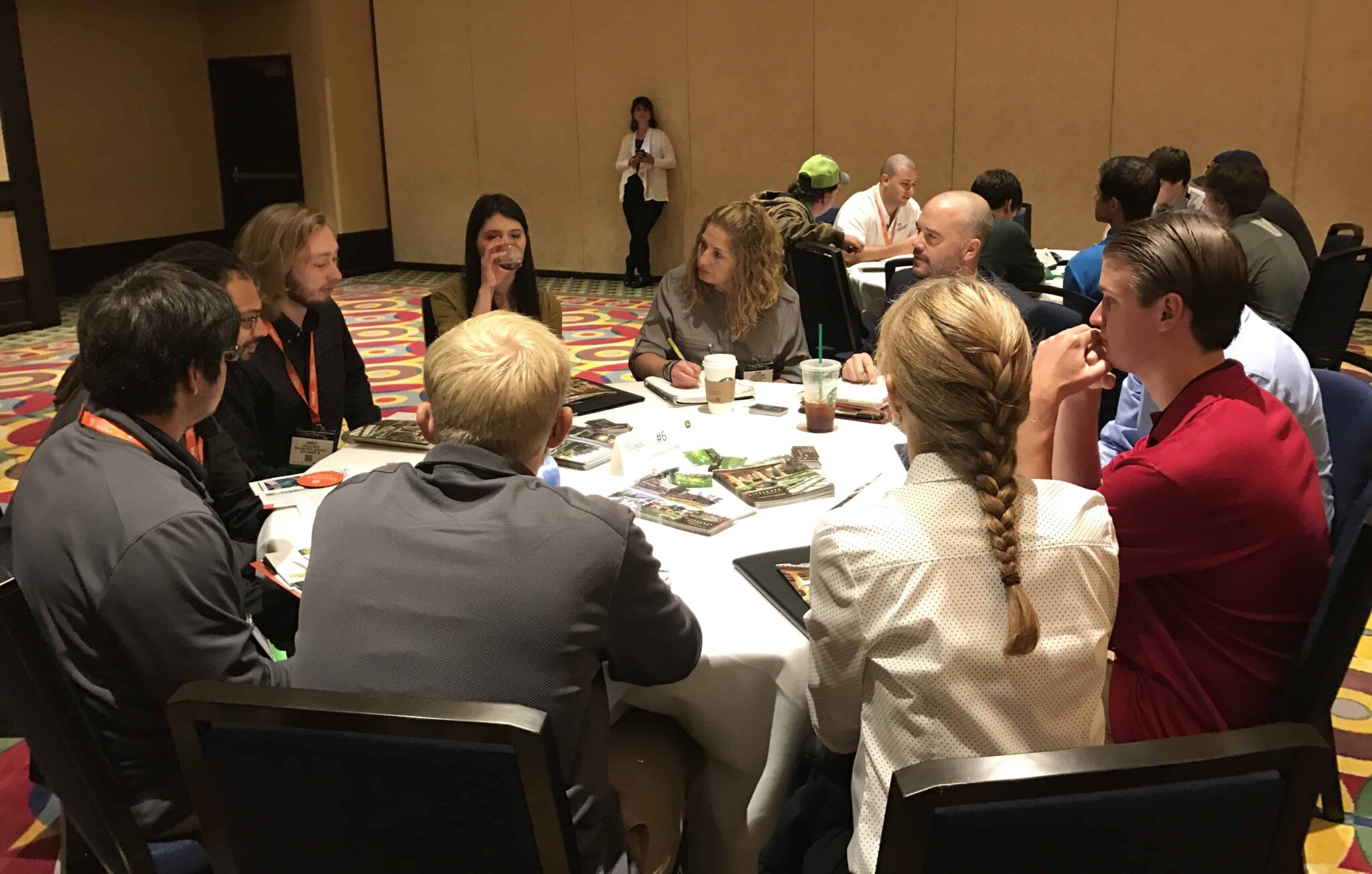 If you're interested in sitting down with our experts, drop by our new offices, slightly south of Platte River Drive or contact us at 303.831.8310 and schedule a time today.