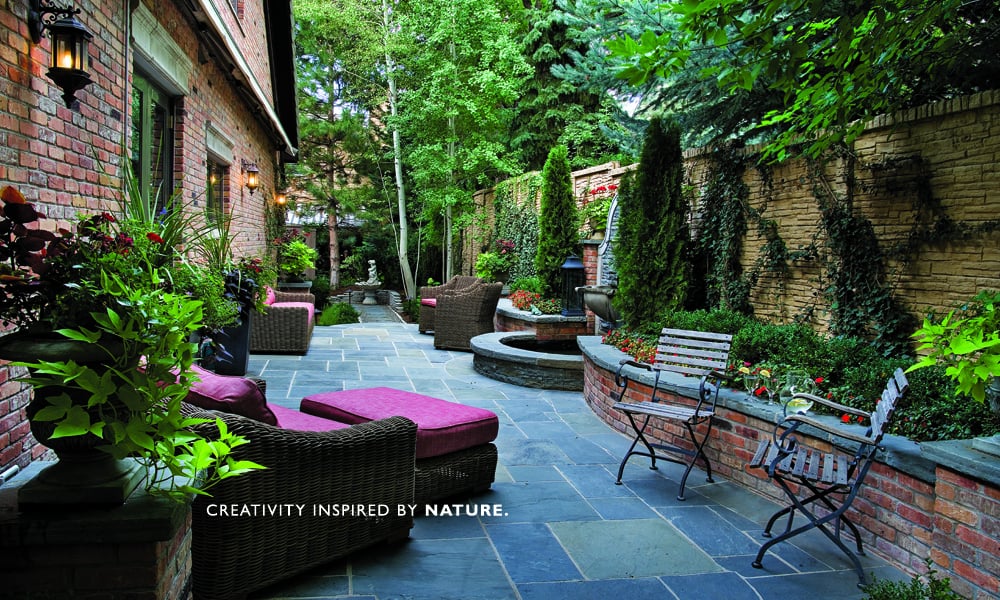 Whether you don't have much room to work with or are just focusing on improving an intimate area, small spaces can provide a big impact on the continuity of your landscape design.  But before you jump into any demo you may want to consider these tips.
Make use of what you got – The first thing some people like to do when creating a new design is tear out all the existing elements.  Before you demo you may want consider incorporating as many of the current elements that you can into the design as this will help you control the costs.  That old tree can be brought back to life by installing a new mulch bed, flowers or perhaps some lighting.
Create zones – Even when you have a small area to work with it is a good idea to create different zones.  This will actually make the space feel bigger.  By dividing up the space and designating each area its own purpose you can enhance the intimacy of the landscape.
Use color – By using color effectively you can really bring a small area to life.  Placing bold and bright colors in an area that you will see them often, such as in front of a bench, can help divide the space and create a little haven for you to relax.
Think vertical – Landscape design is not solely about what goes on the ground but also what goes in the air and on walls.  Make use of the vertical space by incorporating greenery on a wall or fences which can bring an element of uniqueness and make the space feel larger.
Create a flow – Whatever you incorporate into your design you want to make sure that the design features work with each other.  Creating a lit pathway with flowers on each side that leads to a bench is one way you can make good use of the space while making sure that it doesn't seemed cramped.