With fall upon us and winter months coming, now is a great time to think about hardscapes.
Whether it's a driveway, a stone path, a patio or even something more elaborate such as a fire pit or water feature; now is a great time to visualize the areas where you can perk up the beauty of your property and home.
Here are a few pictures of our past projects to inspire you for your next outdoor living project.
Pavers – Replace your old cracked concrete with decorative pavers.  Colorado's freeze thaw climate in the winter causes concrete to crack and can be difficult and expensive to fix.
Stone Path or Walkway – A stone path doesn't have to be something only used to traverse a section of your yard.  Take the time to plan and make it another beautiful addition to your landscape.
Fire Pit – For something more elaborate, invest in your new social gathering spot and build a fire pit.  It is a great place to relax and enjoy the company of your friends and a warm fire.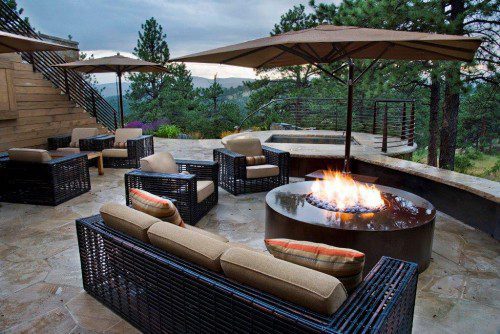 Water – Take advantage of the charm a water feature can bring to any yard or garden.  It's a great way to bring the design of your yard to the next level and the quiet ripple of the stream provides another great place to relax to let the stress of the day fade away.