For many, the sun is an old friend and a dangerous foe all at the same time. We love to go on holiday to sunny islands and sip cocktails by the pool, but we also know just how important it is to protect yourself during the hottest hours of the day. And it's not just you! Your landscape needs protection from those rays, too.
The heat of the sun coming from the west strains all but the most rugged varieties of native plants. During the Colorado summer, you need purposeful shade to protect your landscape from the western sun. Large trees, shade structures, and native plants can all be used to help you enjoy your outdoor areas all year long.
Seasonal Options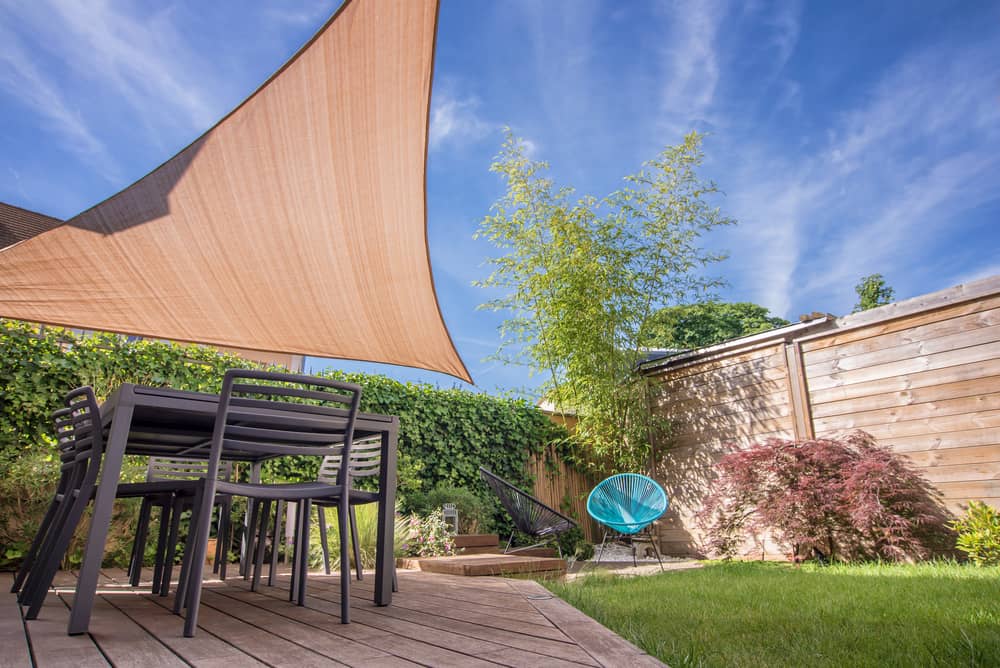 For those running low on time, quick and easy shade options are true lifesavers. Shade sails are made from UV-resistant, heavy duty cloth cut into triangular pieces and provide shade and attractive, geometric shadows. The shade sails attach to contact points on your exterior wall, and you'll need a professional to help with the installation. Retractable awnings are equally effective — they can be installed in as little as a day and can be both opened and closed.
Large Trees
Shade trees are practically a no-brainer when you're in the hot zone, and bigger is better. Trees can positively alter the whole microclimate of your landscape, but they aren't easy to install. A licensed landscape architect is needed to hand-select the right variety and avoid damage to your home and injury to workers.
Shade Structures 
The downside is they can take months to construct, but we think shade structures and pergolas are well worth the wait. Your permanent shade solution can be custom-designed to match your home's existing style, architecture, and building materials. For optimal protection, beams and rafters should run perpendicular to the sun's rays. Keep in mind, the closer together the rafters are, the more shade you'll be able to enjoy.
Rushing to make last minute changes to ready your landscape for the season? We can help! Contact Lifescape today to schedule a consultation.