We love being able to drive around in our cars, but the resulting asphalt covering our country from coast to coast isn't necessarily doing us any favors. Luckily, the past 30 years have seen huge developments in storm-water management, and today, you can choose from several different environmentally-friendly permeable pavers. Below, we'll highlight several of the most prominent porous paving options.
Porous Asphalt
Porous asphalt is slightly coarser than standard asphalt and allows water to filter through instead of directing it towards storm drains. Underneath the asphalt is an open-graded stone bed, averaging between 18 and 36 inches deep. Because of the deep bed, water is able to filter through to the soil below and doesn't rise into the asphalt above.
If you're looking for an attractive paving option that is eco-conscious and cost-effective, porous asphalt is both. Attractive and long-lasting, porous asphalt typically shows little damage after as many as 20 years. What's more, it's a breeze to install, doesn't hold as much heat as conventional asphalt, and replenishes the water table.
Dry-Laid Pavers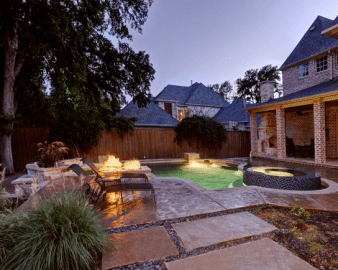 Dry laying involves installing stones or pavers over a bed of sand and gravel. The openings between the stones or pavers allows water to easily pass through to the beds below. We especially like the look of growing grass or moss between the cracks — use urbanite, or recycled concrete, to solidify your sustainable patio.
Crushed Stone/Gravel
Have a garden in need of walkways? Decomposed granite or gravel loosely packed on top of leveled soil provides a visually appealing platform for rainwater to filter through the stone. This inexpensive option, when coupled with shrubs and flower beds, enlivens an elegant landscape.
Grass Pavers
Yet another form of permeable paving, grass pavers have a unique appearance in that they will resemble the surrounding lawn or landscape. Grass-paved patios and driveways are formed by filling open cells with dirt and then planting the cells with grass seed. Grass pavers are ideal for residential driveways because they can withstand heavy loads.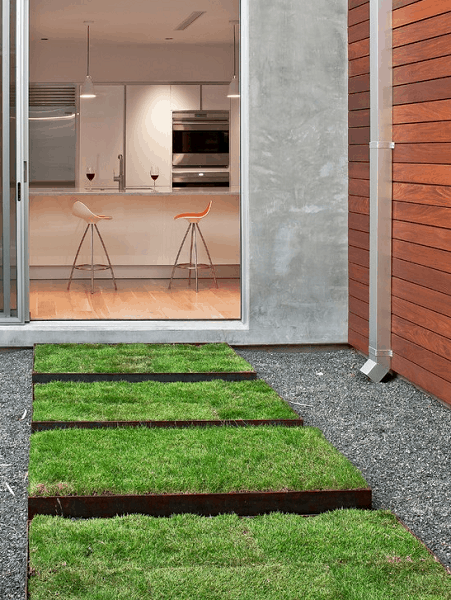 Our professionals at Lifescape love offering water management and irrigation services. Contact us today to schedule a consultation.