Home gardening is all about convenience. And nothing is more convenient than a stylish garden container. It can be a hefty undertaking to redesign a garden or landscape, but with garden containers, you can redefine a garden's style in just a few moments. We love how gardens can be designed as an arrangement of distinct spaces that feel like separate little rooms. This little collection of rooms can be achieved by carefully arranging garden containers. Below are our top five ways to use garden containers to add landscape appeal.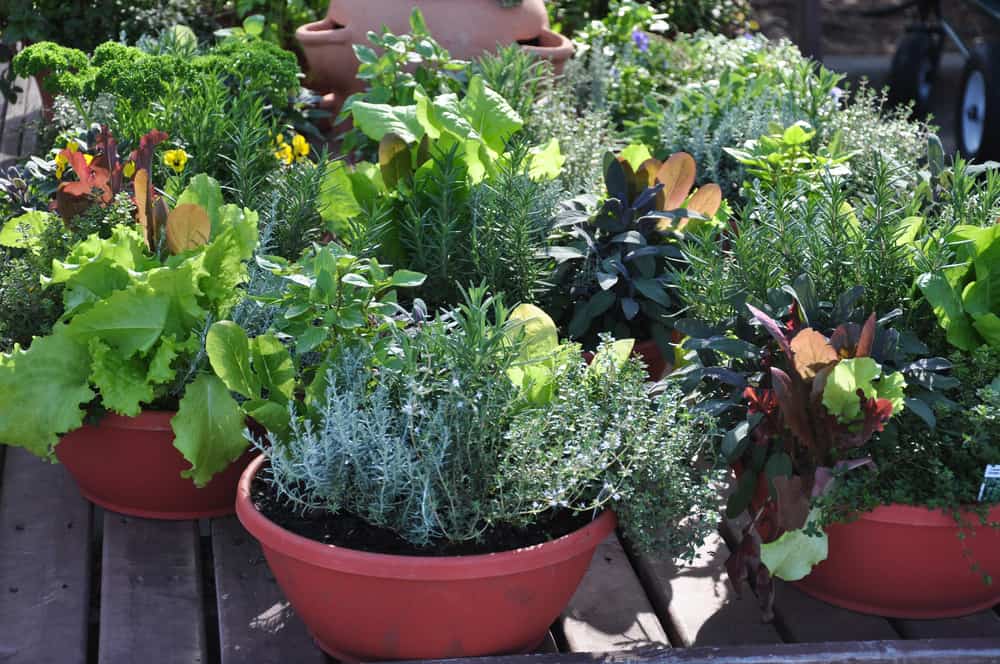 Set bounds to your garden spaces. Think outside the box, and arrange small, medium, and large sized garden containers to enclose garden spaces or create walkways. Or, if your garden overlooks a beautiful vista, you can use garden containers to frame and enhance the view.
Line your walkways with fragrant container plants. What could be better than a garden stroll filled with the beautiful scent of fresh flowers and herbs? For a delectably scented garden, line your walkways with lavender, rosemary, sage, and scented geraniums. You can even use the herbs and flowers to extract essential oils, make candles, soaps, and more.
Add variety and architectural interest. Strong shapes naturally draw attention, and you can use this to your advantage with garden containers. Mix it up with structural plants, like elephant ear and agave. Both have different soil needs, but planting them in containers ensures both get the proper care to suit their unique needs.
Control traffic with container plants. Form a snug passageway by grouping as many container plants together as possible. Naturally, guests of the garden will be forced to slow down a little and fully enjoy the sights and smells around them.
Experiment with color and texture. Part of the beauty of garden containers is that they are incredibly forgiving — if you don't like the results, you can easily start again. Experiment with different color schemes, plants, and textures to express your personality without the long-term commitment.

Source: Shutterstock
Our professionals want to help make your garden visions a reality. Contact Lifescape today to schedule a consultation.