Garden paths are more than just functional landscape design elements — they can alter the flow, aesthetic appeal and energy of your Colorado garden design. Indeed, a winding "natural" path has a much different visual impact than a straight line of pavers or a square-cornered path found in manicured English gardens.
The following design ideas are great for creating beautiful garden paths that suit your landscape.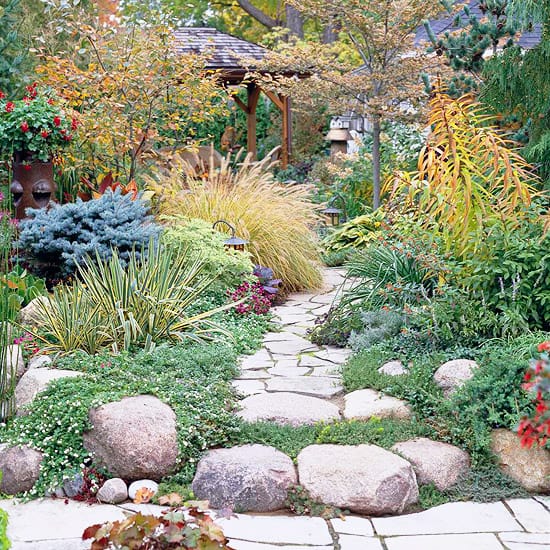 Mysterious path. Paths help lead the eye from one visible area to another. However, you can add an air of mystery and enchantment by creating a path that leads from a central garden area to a more private location. Look at how this flagstone path gently curves behind a patch of taller shrubs and trees that help obscure both its destination and the view from the gazebo.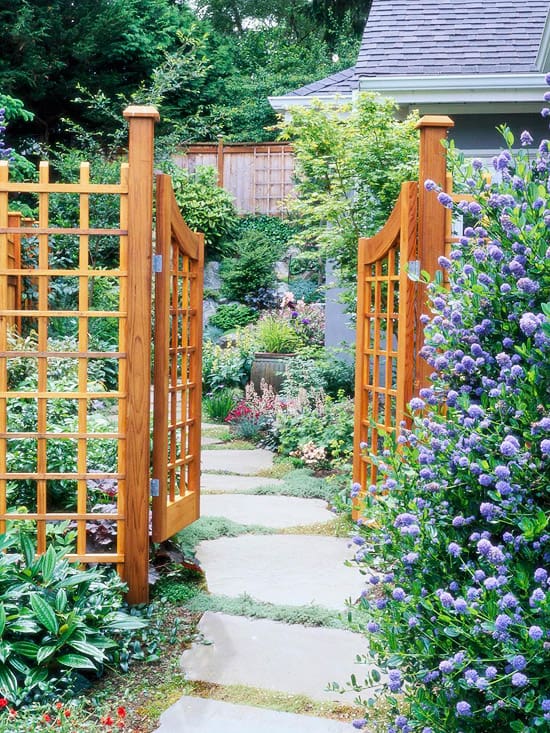 Add a gate. Do you have an existing gate that leads from one side of your yard to another? Consider adding a garden gate or arbor to divide the two spaces.  A gate can draw the eye, and if you want more privacy, you can use materials that support climbers to create a natural boundary.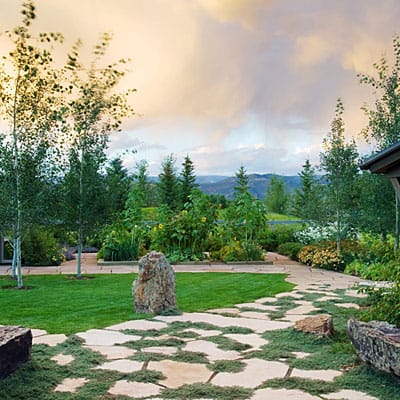 Create a transition. We love how this backyard contains pavers to create a transition from a more formal and solid patio space to a less manicured yard. The pavers start with a tight formation near the patio and then begin to spread out, leaving planted space in between until they disappear into the landscape beyond.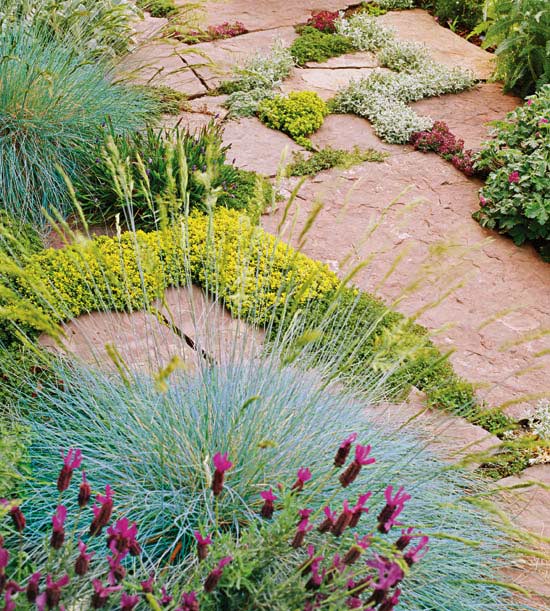 Complement your foliage and blooms. If you're always out in your garden, you'll want to make sure your landscape elements connect and relate to one another. It's important to think about the types of plants you have surrounding your future path and then choose a walkway material that will complement them.
Are you interested in adding a beautiful garden pathway to enhance your backyard enjoyment? Contact the landscape design and build team at Lifescape Colorado, and we'll make it happen for you.