July is a month in which your Colorado landscape may require a little extra planning and attention. While your landscape transforms into a colorful oasis, most of your gardening tasks may entail an early morning wake up call so you can head outside before the summer sun heats up.
Here's a quick garden checklist for you to follow in the month of July.
Enjoy the floral bounty. If you've heeded our advice and created a mostly native landscape plan, then many of your plants will be on auto-pilot this time of the year. You're getting the visual benefit of the late spring and early summer blooms, as well as the new flowers put forth by your mid- to late-summer bloomers.
Check out the birds and bees. This is a great time to set up a temporary viewing station. If you don't have a permanent one in place amongst your beautiful blooms already, a small bistro table and two chairs can be easily moved from flower cluster to flower cluster. Sitting at a small table, you can easily watch bees, butterflies, hummingbirds and other winged creatures partake of the abundant pollen and nectar of your garden blooms.
General tree, shrub and plant care. Even though your hands will remain (mostly) dirt-free, keep an eye on your plants and trim them as needed. Remove about a third of the old growth on your shrubs as well as any ground-level suckers. Deadhead your blooming plants and remove old flower spikes and other dead/dying plant material to keep your garden looking at its best.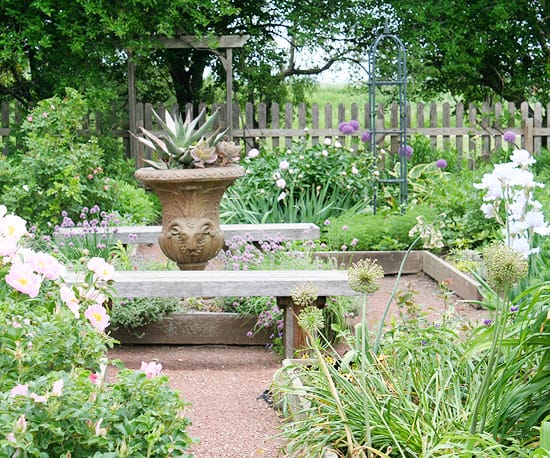 Keep an eye on the water. July and August are our hottest, driest months and if you aren't observant, plants can wither quickly if they aren't getting enough water. Look for signs of water stress and amend your watering accordingly. Don't forget to look for any leaks or malfunctions in your drip system and soaker hoses before watering deeply.
Remember that Lifescape Colorado offers full landscape maintenance services, and we're happy to do all the work for you. If you're worried about a troubling spot in your Denver landscape, contact Lifescape Colorado online, or give us a call at 303.831.8310.