Backyard barbeques and pool parties aren't as popular in near freezing temperatures, but there's no need to stay cooped up inside. Implementing essential Colorado hardscaping features will allow you to enjoy your backyard well into the winter too.
Here are Lifescape's recommendations for must-have hardscape and landscape features for your backyard this winter, including pictures from our own project portfolio.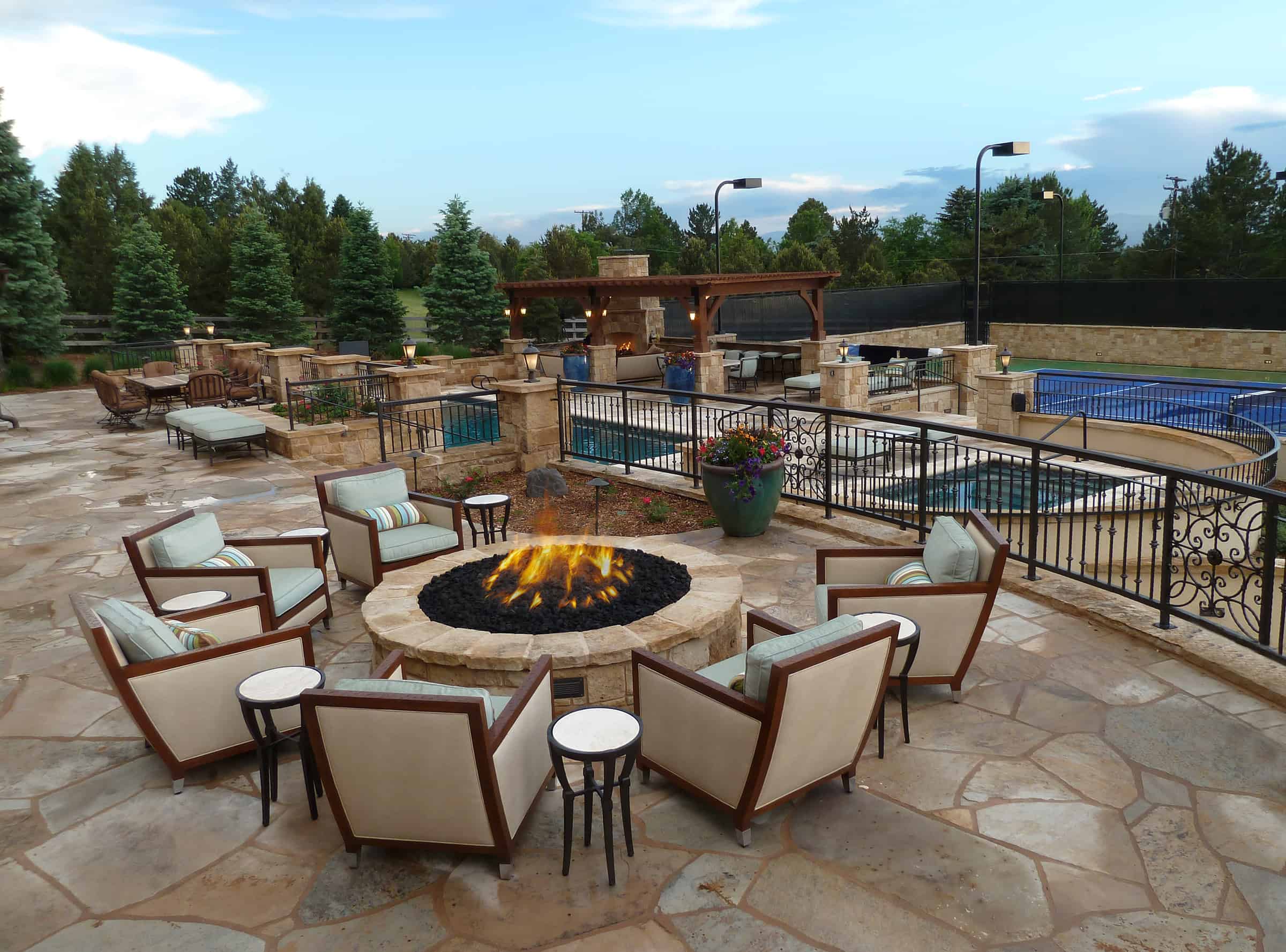 Let there be fire. Humans are always drawn to fire, whether they live in a warm tropical environment or a cooler mountain climate like ours. Adding a backyard fire pit or fireplace is one of the most important steps in making your outdoor space habitable through the colder seasons. You can also add portable space heaters around the edges, so you and your guests can stay warm on all sides.
Another way to make the most of an outdoor fireplace is to completely enclose your porch. You'll be protected from humidity and mosquitoes in the summer and insulated from the elements in the winter.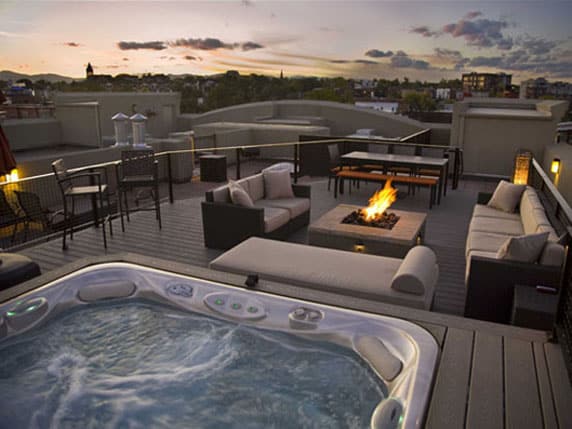 A steamy hot tub. Hot tubs are a year-round investment. They're soothing on a cool summer evening, but are most delightful on a crisp winter night. Hot tubs also provide a comfortable spot to star gaze at night.
Prepare your deck. Make sure your deck is in shape before the worst of the winter weather hits. If the wood looks worn, or your paint is chipped and fading, have it repaired, treated and sealed in the fall, so it isn't compromised by winter's moisture.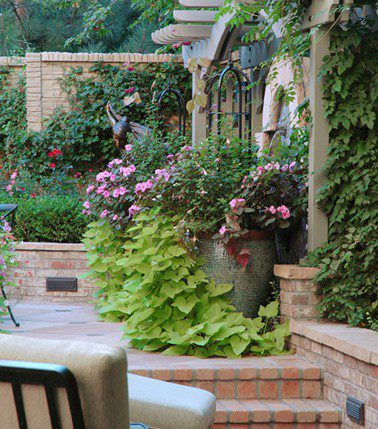 Add some color. You can use existing planter beds or container gardens to add festive appeal. Once you've cleared out last season's remainders, insert evergreen boughs, redtwig dogwood branches, holly and other winter-themed plants and accents.
Contact Lifescape. We look forward to helping you plan a Colorado hardscape design that will keep you warm this winter.