Few things can compare to autumn in Colorado. The chill in the air and the transformation of trees as they shrug off their summer colors in exchange for red, gold and brown can bring a sense of both invigoration and peace. A cozy outdoor room is the perfect space to enjoy our state's autumnal beauty.
The most important considerations for this kind of outdoor room are comfort, warmth and a nest-like feel. The architecture, design and decor will aid you in creating this atmosphere.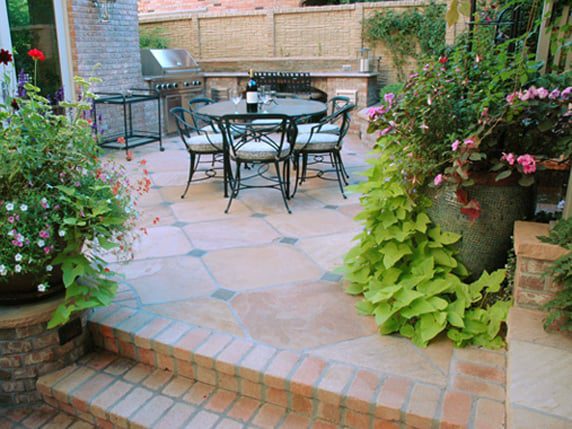 For seasonal versatility, canopies and screens can provide a warm, cozy feeling. Plus, they can be removed, if desired, in warmer months. Soft cushions and warm blankets added to outdoor furniture are other removable items that greatly enhance comfort and warmth. Container plants provide additional greenery when needed, and can be moved as desired. Large plants may even be used for extra privacy.
Other, more permanent options for protection from the elements include arbors or pergolas, which can be added or modified to keep you dry in rainy conditions. These can be placed close to an outside wall for an added enclosed feeling.
If you desire a room that has an independent, retreat-like ambience, consider adding a screened-in pergola or a small enclosed or semi-enclosed garden cottage. These offer extra protection during rainy weather, while still allowing you to enjoy what nature has to offer.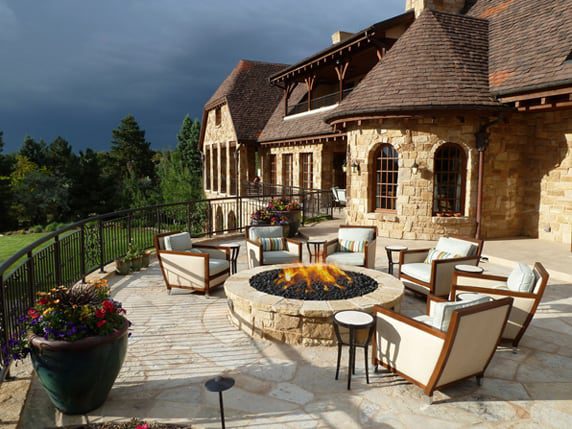 When even more warmth is required, a fire pit or outdoor fireplace takes the chill out of the air and creates the glowing light only a fire can give. These can easily be installed in most spaces, as can festive or romantic lighting. The natural light of a fire and the soft glow of outdoor lights extends the time you can spend outdoors. The sun sets so early in late autumn, but with supplemental lighting, you and any friends that drop by can enjoy your outdoor room as long as you wish.
Our professionals at Lifescape can design and create the perfect outdoor room for your lifestyle. Contact us today to learn more about our services.