Encourage kids to spend less time in front of a screen and more time in the great outdoors with a kid-friendly landscape. And with the help of a professional, you can achieve a fun landscape that is also sophisticated in style. A thoughtful design can creatively integrate style with functionality that's fun! Here are some fantastic kid-centric landscape design ideas.
Set the Stage for Creativity 
Most kids love to draw, and you can provide a space just for that outdoors with a custom backyard fence design that includes a chalkboard paint wall. It's a no-mess, no-stress solution for uninhibited creativity.
This unique and versatile deck serves as a stage for kids to perform on while also making a great lounge area that adds chic interest to the landscape.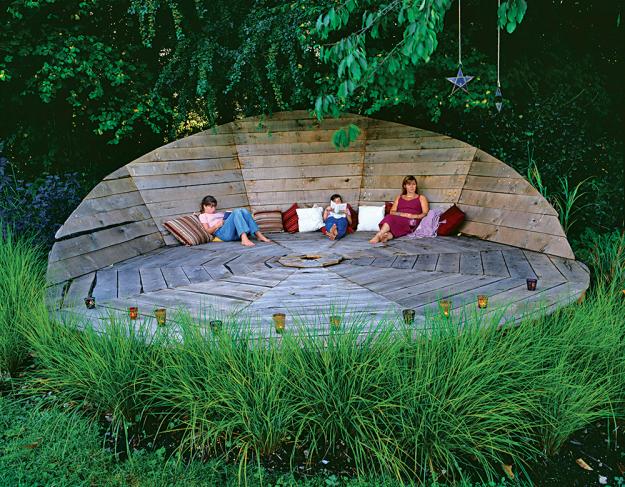 A House of Their Own
A playhouse gives kids a space where they can let their imaginations run free. Clever playhouse designs like this hobbit house can blend with the rest of the landscape, pleasing both kids and parents.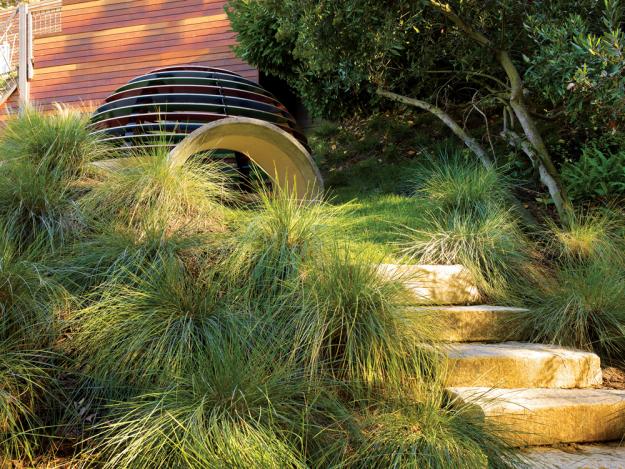 Having a tree house is a childhood dream we can all relate to. A tree house can be custom designed by landscape professionals to complement the home exterior and landscape while achieving a cool design with exciting features like a zip line or a slide.
Play in Harmony 
To avoid play areas from clashing with the remaining landscape, playgrounds can be custom designed to look natural and blend beautifully with the natural surroundins. In this example, a magnificent tree trunk playground was designed to appear as if it was gracefully growing out of the ground.
Another great strategy is to incorporate terraced gardens into playgrounds to create a lush and seamless look that blends in harmoniously. Using the same type of wood for the garden retaining wall as the play structures creates a seamless look.
If you are interested in putting the fun in a functional, kid-friendly landscape or any other improvements to your landscape or outdoor living spaces, contact Lifescape Colorado to learn about our professional landscape design services.