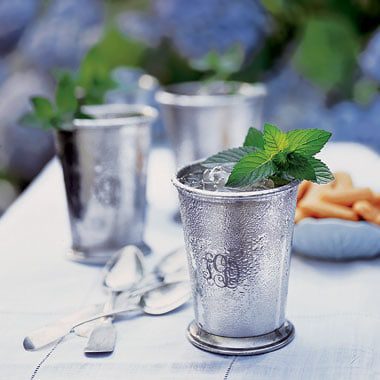 Cocktail gardens are a fun and edible gardening trend anyone can add to their landscape. Imagine walking just a few steps from your entertainment area to pick fresh garnishes for drinks. Here are some ideas for colorful and flavorful garnishes and ingredients you can grow in your own Colorado cocktail garden.
The Herbs
Cilantro – Just as this herb lends a distinctive flavor to salsas, you can add it to Bloody Marys and other tomato-based drinks, or even tropical drinks, to add an interesting twist.
Chives – The subtle flavor and colorful dark green color of chives make it ideal for adding to cocktails like savory vodka drinks, margaritas and more.
Basil – The most commonly used herb in the culinary world, peppery, minty and sweet basil can add aromatic flavor to almost any concoction.
Lemon Verbena – Just a few leaves of lemon verbena impart a burst of citrus flavor to complement any tropical drink, hard lemonade or other fruit infused cocktails.
Lavender – Although it is most well known for its fragrance, lavender is also edible and makes a gorgeous and floral flavored garnish.
Mint – Easy to grow and versatile, this herb is a timeless way to add refreshing earthy flavor. Once established, it likes to spread throughout an area. If you prefer to keep it contained, consider growing it in a large pot.
Fruits and Vegetables
Strawberries – Strawberries are blended for daiquiris but can also be chopped or sliced and used in other fruit-based cocktails.
Limes and Lemons – You do not have to move to the tropics to enjoy fresh lemons or limes. You can cultivate these fruit trees in containers and bring them indoors before the cold Colorado winter arrives.
Cherry Tomatoes – These work well as garnishes in Martinis and other savory vodka and gin drinks.
Celery – Celery stalks are used as stirrers and impart a hint of bitterness to balance drinks.
Your cocktail garden can be grown in-ground, in raised beds or in containers. Let Lifescape help you plan the best design a cocktail garden and keep it healthy with our weekly or monthly services. Contact us today to find out more.