While the Colorado snow season hasn't said its final farewells just yet, the spring growing season will be greeting us before we know it. But, as we all know, the start of the Colorado growing season also means the start of water restrictions. To help you start the season off right, we're sharing some wonderful early-season-watering tips inspired by Associated Landscape Contractors of Colorado (ALCC).
Leave it off until mid-May. That's right; you don't have to start watering landscapes until the soil is completely dried out from the snow, which most likely won't be until well into May. A quick and easy soil test can be performed at any time by simply sticking a screwdriver into the soil. If the screwdriver slides in easily, you're off the hook! You don't have to start watering until the screwdriver requires a bit more force.
Don't be afraid to skip a day. In fact, DO skip a day – your plants are in training! The start of the growing season is the ideal time to train roots. As Irrigation & Green Industry magazine reminds us, "You can't build a sturdy house without a good foundation, and you can't have a healthy plant without good roots." Skipping a day in between watering cycles is encouraged because it forces roots to go deeper to find water, which will make them stronger and more drought-tolerant in the long run.
Get friendly with your water systems. Get to know your sprinkler system and/or water delivery system. As the ALCC says, "If you can only water twice a week, you need to make it count by knowing your water delivery system well." Do you know whether your sprinkler system has spray heads, rotor heads, or drip emitters? The type of sprinkler heads your system has will be a determining factor for how you set your timer. When setting timers, instead of having sprinklers water each area of your landscape once, try to set up your system to water each area more than once but for shorter periods of time. Alternating watering cycles like this allows water to soak and sink deeper into the soil before more water is added.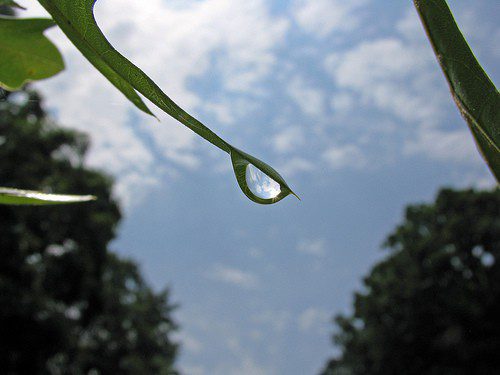 Need a little (or a lot of) help with landscaping and/or water management this spring? Lifescape landscapers in Denver couldn't be more ready to play in the dirt for you! Let us help you get the most out of the growing season this spring and achieve a beautiful Colorado landscape you can enjoy year-round! Call us today at (303) 831-8310.