As Realty Times says, "That first impression is everything. Even if you're in a market where homes are selling quickly and for full asking price, it's still key to spruce up your home and prove that it's worth every penny you're asking."
But home staging isn't only about the interiors. First impressions are often made before potential buyers ever step foot inside the home. But home sellers can ensure they are making the right first impression by taking the steps to not only stage the inside of their home, but the outside as well. A USA Today article points out that even an unsightly yard next door can effect the sale of your home!
The first rule in any type of staging is to think big. But we aren't talking about large landscape features, we're talking about landscape features that appeal to a large market. As color expert and decorator Kristie Barnett advises, you want to be careful not to confine yourself to a specific taste. You are selling a lifestyle, put not just one in particular. So when setting out to stage your landscape, think about what the average homeowner wants: a beautifully-kept yard and a nice outdoor living space. 

The reality is that for a majority of today's homebuyers, outdoor living space is not a perk, it's a must! Even the recession and subsequent housing slump did not slow down the outdoor living trend. According to a recent report by the San Francisco Chronicle confirms, "Real estate experts say that for every dollar you invest in landscaping projects, you could see up to a $2 return when you sell your home."
So where do you start? A landscaping project to upgrade or install a hardscape may be the place. When it comes to adding home value, a hardscape that provides space for outdoor dining, entertaining, and relaxing could be the game-changer that helps you go from "for sale" to "sold."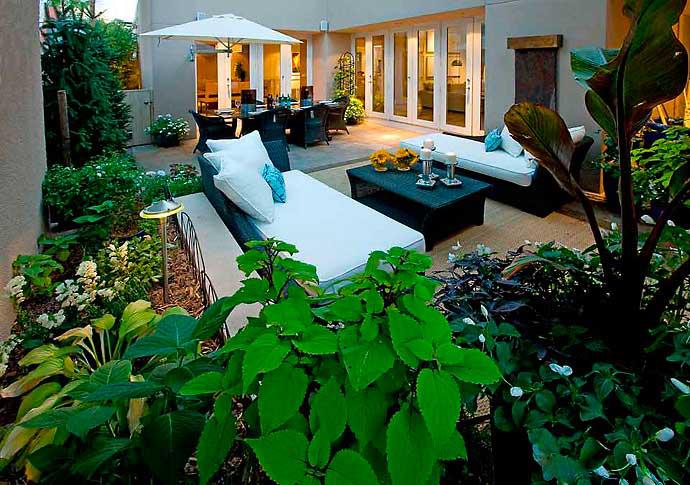 Whether its a new hardscape or simply a little landscape maintenance that you need, the landscaping and outdoor living experts at Lifescape in Colorado can help you find the landscape staging solution that's right for you. Visit our website to learn about our extensive range of landscaping, gardening, and outdoor living services and to see samples of our work.