The natural landscape of Colorado can prove to be a challenge when developing a landscape design. The slopes of various degrees and gentle hills call for meticulous planning in order to create a design that wows. But rather than grade the slopes and hills down, we're often able to use these to our advantage by creating gorgeous terraced gardens that create a "Wow" factor.
Terracing your landscape offers several benefits, both practical and aesthetic. For instance, the Houzz ideabook "Step Up Your Garden Game with Terraced Plantings" notes that terracing is one of the best ways to deal with natural slopes and prevent surrounding hardscapes from "becoming too dominating or intrusive." Additionally, terracing creates plenty of opportunities to add visual interest with different colors and textures.
Circular terraces create extra vantage points, according to Designing with Curved Terraces, "allowing the eyes to naturally wander when viewing the garden." In some cases, using this type of terracing allows for enough space to include pathways between the different levels of terracing, which makes maintenance easier.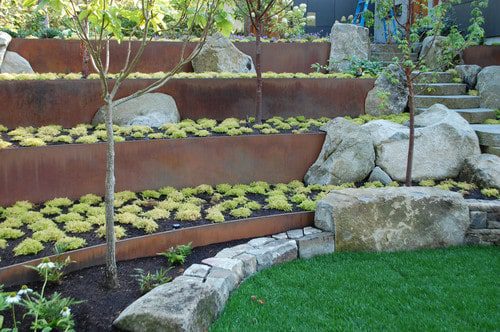 And if your slope isn't quite as steep, you can consider integrating a small patio area at midslope.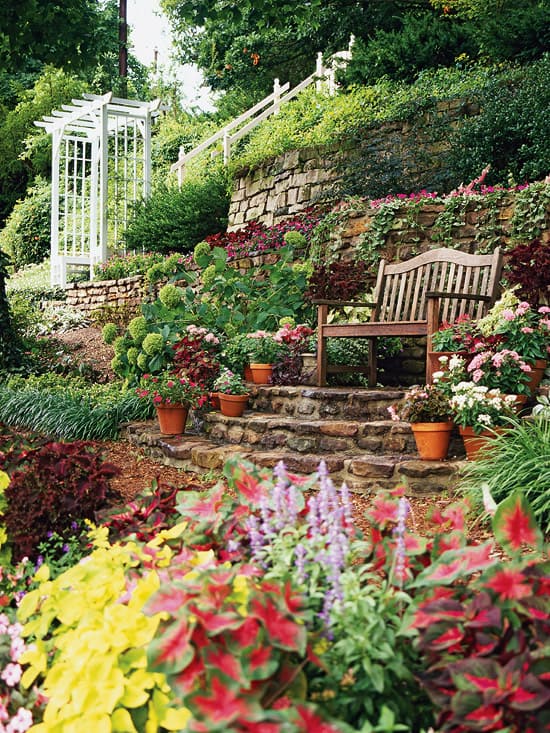 Horizontal terraces offer the image that a slope is wider than it is, especially in an enclosed garden space. In the example below, the first few levels are simply manicured grass, followed by a level of ornamental grasses that lead to the most dramatic element, a gorgeous living wall.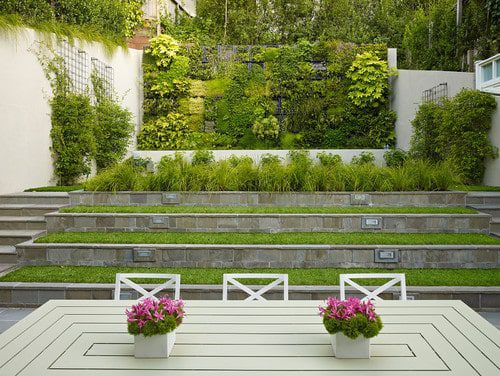 Terracing can also be integrated into the design of outdoor living spaces. Here, descending terraces surround a cozy, intimate deck space.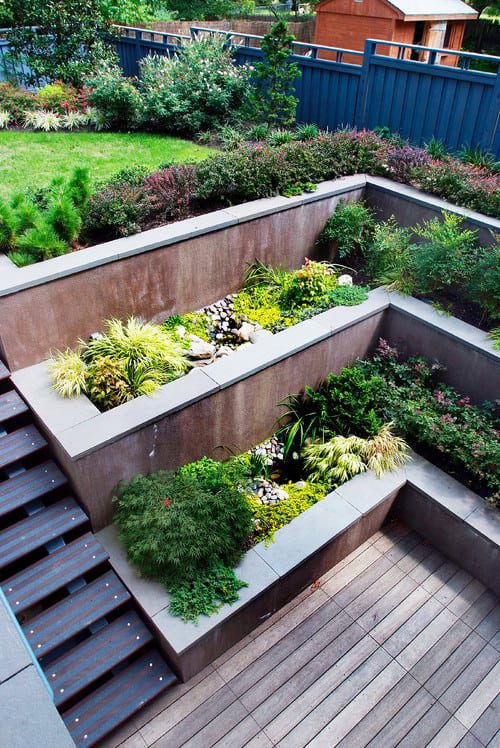 In this multi-tiered terrace, a variety of plants help soften up the brick and stone hardscaping.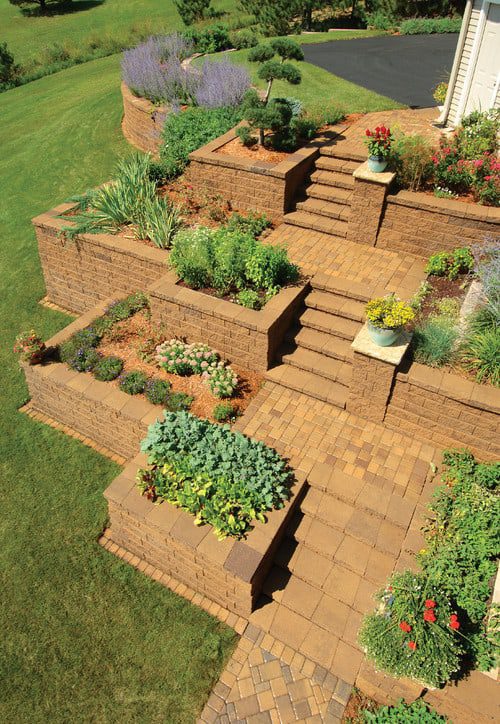 Do you have a terraced landscape in need of a little TLC, or do you have a slope in your yard that could benefit from a terraced design? The design team at Lifescape is here to help. Contact us and let's discuss ideas and develop a design solution that best meets your needs!