Is working in the yard a chore that always gets pushed to the bottom of your to-do list? Some find working with plants outdoors as an enjoyable and relaxing experience, but for others, it's the last thing they want to do after a long day of work or during their precious free-time. Throw in the challenges of the dry Colorado climate and water restrictions as a result of the drought, and what seems like a simple chore can turn into a complicated design and irrigation project. And even when you can motivate yourself to do it, if you are not enjoying it, your yard may not turn out the way you'd like. But that's where Lifescape comes in.
With our experience and design expertise, Lifescape Associates can give your landscape the love it needs so you can enjoy a beautiful yard year-round without the stress. Lifescape offers a wide range of maintenance services that can be mixed and matched to meet your gardening and landscaping needs. Here are some of services we offer that can help take some of those dreaded chores off of your plate as the snow melts and your landscape begins to beg for attention.
Give your shovel (and back) a break with Lifescape's snow removal services. 

Never worry about whether your garden is getting the water it needs while trying to conserve water at the same time. We offer weekly or bi-weekly garden maintenance, water management services, and irrigation system checks, repairs and retrofits for water efficiency.
Lifescape can also help on a project-to-project basis. We take on specific projects with the goal of restoring beauty and life to landscapes and adding functionality to outdoor living spaces. From refreshing beds to updating outdoor lighting, we can do it all!
Are you just looking to get a little color? Call on our skilled team of experienced gardeners to plant your spring annual beds and containers for year-round color!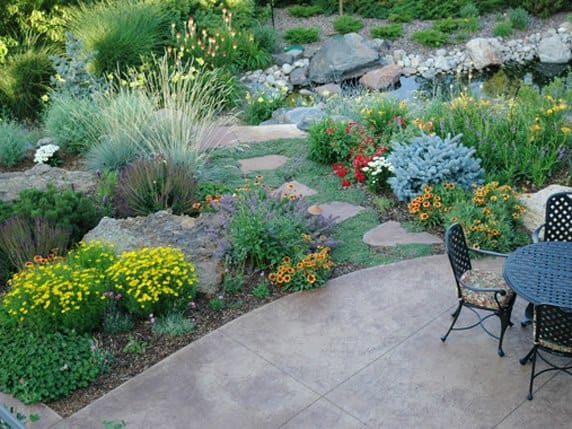 Visit our website to learn more about all of our landscape architecture, construction, and maintenance services, or feel free to give us a call at 303-831-8310 for more information.