Landscape designs are used to create an atmosphere in your outdoor space, providing a pleasant environment for family, friends, and Mother Nature. Once the sun sets, it's important that your landscape lighting continues the trend by creating a warm glow and an inviting ambiance for guests. We are fortunate to enjoy many beautiful nights here in Denver so we encourage you to make the most of your landscape design both day and night!
Five Elements to Lighting Your Colorado Landscaping
Main walkway. If you drive your car into the garage and enter your home from there, you may have forgotten what it's like to walk an unfamiliar path in the dark. Make sure your landscape design incorporates pathway lights so guests can make their way safely to your door.
Porches. The porch can be a wonderful place to spend the evenings. Well placed lighting will enhance your outdoor living spaces.
Back and side entrances. You should also consider ensuring your back and side pathways and entrances are properly lit. If guests take a stroll, or step out for a breath of fresh air, you want to make sure they can safely find their way back.
LED options. LED lights consume considerably less energy and last significantly longer than their compact florescent counterparts. If you are upgrading your Colorado landscaping, now is a good time to make the switch.
Mix things up. No matter what space you light a variety of light sources are the key to a sophisticated look.
These designs from Lifescape Associates clearly demonstrate the beautify of multiple light sources in a landscape lighting plan.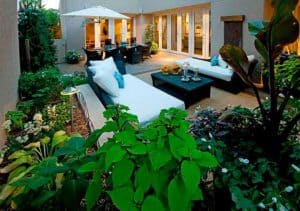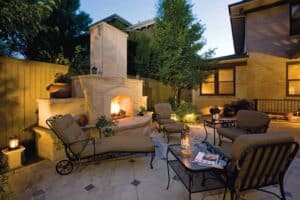 The New Year is a perfect time to reconsider your Colorado landscape lighting. Have questions? Contact Lifescape Associates and ask about our lighting discount.