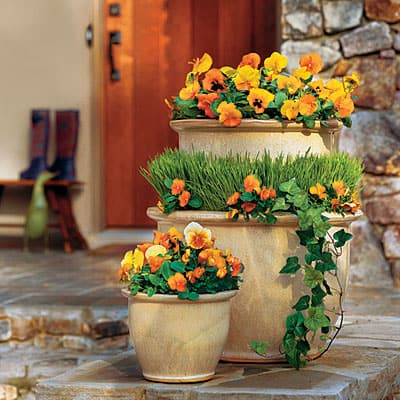 If you were wondering when the perfect time to freshen up your container garden and beds with fall color, it's the first week of October. During the evening, temperatures are a lot cooler and daylight is a few hours shorter. Since summer is gone, your plants do not have to worry about heat stress and their roots can grow in order to get set for winter.
Two great options for brilliant fall color are pansies and violas. Not only do they bloom throughout the fall and during the winter, they will also be back early next season with beautiful bright spring color.
If you need a few more options, try aster and mum ranging in wonderful colors from purple and lavender to yellow and bronze. Many asters and mums are perennials, which is great because you can plant them in the fall and enjoy them for years to come.
What plants are you looking forward to planting in your Denver container garden this fall?