In a small Cherry Creek courtyard lies a patio facing south east.  Every morning the intense rays of the Colorado sun blast the homes' brick exterior and custom mahogany doors.  As Coloradans we love the sun but the sun's UV Rays can be very damaging.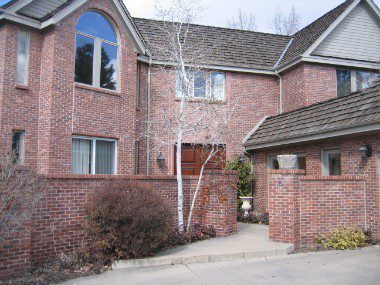 Therefore, the primary concern on this project was to protect these hand crafted doors from the harmful UV Rays.  To do this, we used a computer model to determine joist spacing and arbor layout to diffuse the majority of the direct rays thereby increasing the doors lifespan.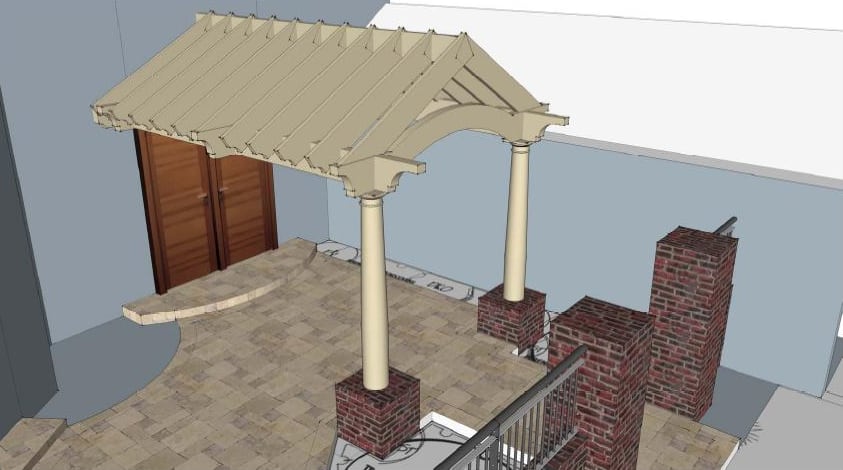 The gabled design of the roof mimics the peaks of the houses' roof while the massive rough sawn cedar and arched beams add a touch of Colorado lodge style that the client was looking for.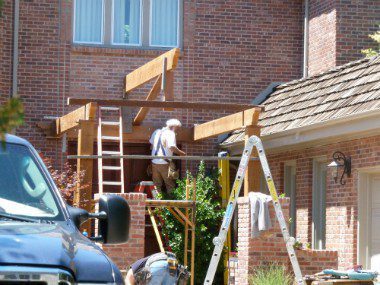 This new arbor achieves its purpose of diffusing the direct sun on the doors while creating a new ambiance and outdoor room leading up the hand-crafted entryway.  We look forward to finishing this project and creating another fine outdoor room.