The sound of water is both relaxing and soothing, which is why a lot of homeowners choose to have  them as a focal point in their landscaping. Water features create the ideal atmosphere for a place to just layout, rejuvenate or sit and relax.
There are 4 different types of water features that you can choose from:
1. Natural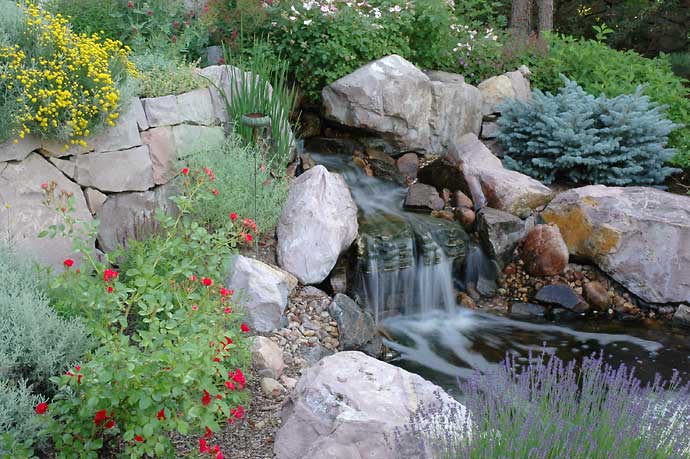 Natural water features are made to look as if nature created it. A lily pad filled pond or a waterfall flowing through the path of rigid stones are natural water features that can be created as your own private oasis.
2. Formal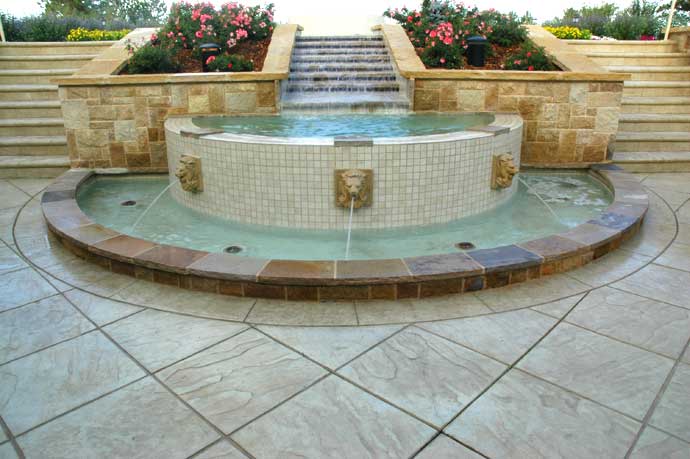 The formal water features are circular, square, rectangular or a combination of shapes with one fountain or more that flows from the center or decorative pieces/structures.
3. Pools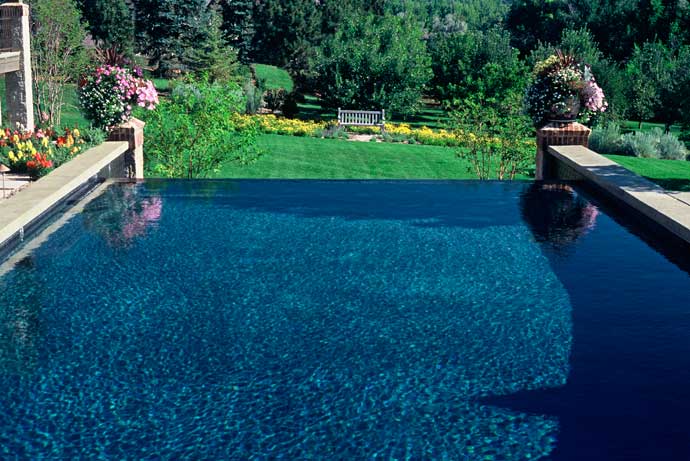 Pools are very popular water features that you can have designed according to your own unique style. During the summer months, the pool is the ideal place to cool off and enjoy a warm sunny day.
4. Spas
The ultimate relaxation water feature is probably the spa. The powered jets shoot out water at certain heat levels and speeds that relaxes the muscles. Spas are often used for their therapeutic benefits and are great for using in cold weather.